With many thanks to
duckyone, who is an absolute legend. And the Radio Times, which knows what fangirls want.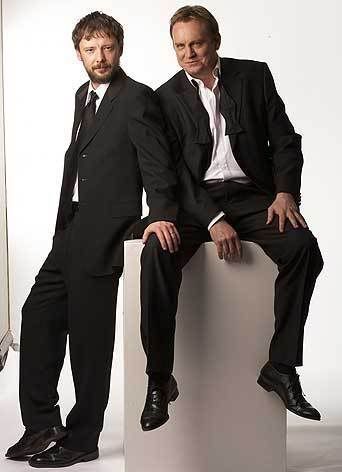 1. HOLY HELL. THAT CANNOT BE WHAT I THINK IT CAN BE.
2. No, really, it's true. Not a photoshop. They're really like that.
3. HIS HAND IS ON HIS KNEE.
4. They are so cheeky. Look at that cheeky smile. There was no way in hell that was innocent hand placement.
5. I kind of love them with the passion of a thousand suns.
6. When's Tuesday coming out?!
7. GNRRGHHHHH...

The grin on my face is bastard big.