Boston Kickout (1995). Starring John Simm, Marc Warren, and Emer McCourt. Directed by Paul Hills. Written by Paul Hills, Roberto Troni and Diane Whitley.

And we're back with character-driven slow moving narratives! Not Canadian this time, though. English. This post includes 10 caps which are 620 by 480 pixels in size and goes into the plot of the film.



John Simm plays Phil. Phil is originally from London, but lives in this 'wonderful' place called Stevenage. His mother committed suicide when he was a kid and his father appears to have an alcohol problem. Phil's just finishing secondary school. He has the grades to go to University, but he's ambivalent about it. In the meantime he takes on a part time job in a bakery for a while. Phil's friends are prone to random bouts of stupidity or find themselves in tricky situations. Phil's best friend Ted (played by Andrew Lincoln), for instance, drives a car into a shop front and then legs it, never to be seen in person again. Another of Phil's friends gets his girlfriend pregnant and they decide to get married.

Phil's cousin Shona (played by Emer McCourt) arrives from Ireland and he starts spending a lot of time with her. As the film goes on, Phil is seduced by Shona. I have to admit, it wigs me out. It wigs me out in the royal family, it wigs me out in Jane Eyre. I couldn't imagine kissing one of my cousins or wanting to kiss one of my cousins. But I am aware it was once common practice, and remains so in some cultures, and apart from the genetic problems it might create further on down the line, it's not really that big a deal. Phil and Shona's major sex scene is set in a toilet cubicle. Romantic. After sexing him, Shona decides to teach Phil how to drive. I'd like to think the parallels are deliberate.

John gets to grin quite a bit as Phil, which is nice. In fact, it's more than nice. I've remarked before on John's grin. He's one of few people who can very naturally convey several emotions with one smile. His accent in the film sometimes sounds close to Australian. It's exaggerated in some contexts and ignored in others. It's rather lovely seeing an actor early in his career still refining his craft, especially when it's an actor of John's calibre. It's strange to think that he's already older than me at this stage, because he looks, oh... 12. Actually, I think that's part of the Phil/Shona wigginess for me - because she's obviously in her mid to late 20s and he's a kid. She constantly calls him "boy." I don't think it's a stretch to say that Phil's working out some of his motherly issues with Shona. Oh, John. Constantly playing characters with oedipal complexes. You might want to get that seen to.

The thing about Marc Warren is that not only does he not age, but he's never looked younger either. He's looked the same for a good fifteen years now, and it's mildly disturbing. The other thing about Marc Warren is that he is an astoundingly good actor and plays fucked up characters very well. He's definitely playing a fucked up character in this. He's one of Phil's friends, in a manner of speaking. He's actually Phil's friend Steve's brother Rob. He's a thug who appears to cherish violence and doesn't see much of a future for himself. At one point, provoked by Phil, Rob takes a golf club out of his car and starts beating up a random passerby. Then there's the fact Rob's at least a year out of school and dating a girl in fourth form. I can't tell you the look of disgust on my face when Marc Warren, who really looks at least 23 in the film, stalks over and kisses a girl who looks about 15. But, as fucked up as he is, Rob is better off than Steve, who slowly decends into madness as the film progresses, for reasons which are never quite explicitly stated.

One of the odd quirks of this film is that it's made in 1995, but proudly proclaims that it is set in 1991. Usually you don't worry about a 4-5 year difference like that. It isn't a long enough space for it to make much of a difference in viewers' minds. The early 90s were different from the mid-nineties, there's no denying that, but it's weird to flash a neon sign above it like that. There's also some truly bad music in Boston Kickout. It detracts from it for me. I think the soundtrack does an excellent job in creating the setting and providing atmosphere - but at the same time, there were surely some tracks from the early 90s that wouldn't make my ears bleed?

As a film, it's not very cohesive. There are a lot of ideas which don't always gel with each other. It suffers from the syndrome of wanting to incorporate as many themes as possible - teen pregnancy, teen marriage, parental suicide, the pressure of being an overachiever, going through the rites of passage, vandalism, identity issues, the horror of growing up in a small city-wannabe. You can raise lots of issues in a film, but in the end, you really need to have a unifying over-arching message or idea. And Boston Kickout has about five, all vying for attention. Even though we follow Phil, we lose him a little bit along the way. But it isn't a terrible film. It has some fine performances. It's probably the kind of film I would watch all the way through even if it didn't have John Simm and Marc Warren, although I'd be unlikely to search it out without them.

Anyway, because it's what I do, here are some caps.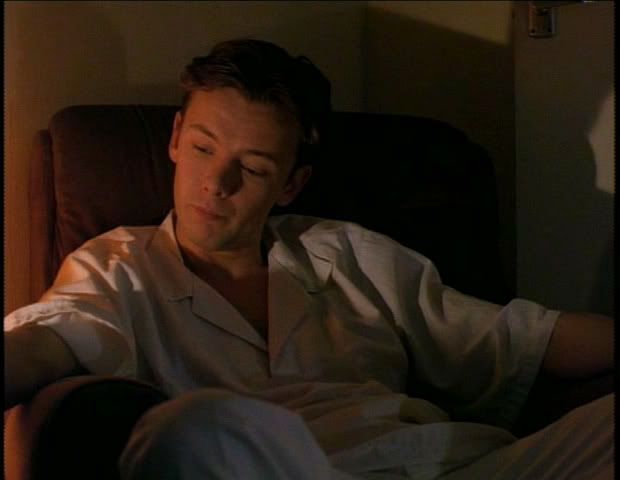 This is Phil. Any second now he's going to get out his guitar and start singing "Creep" by Radiohead, because he thinks it's really profound. (This doesn't actually happen in the film, obviously.)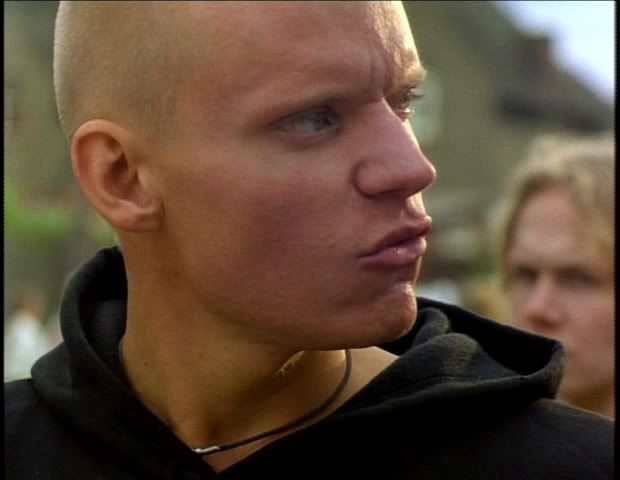 This is Rob. He's a nutjob.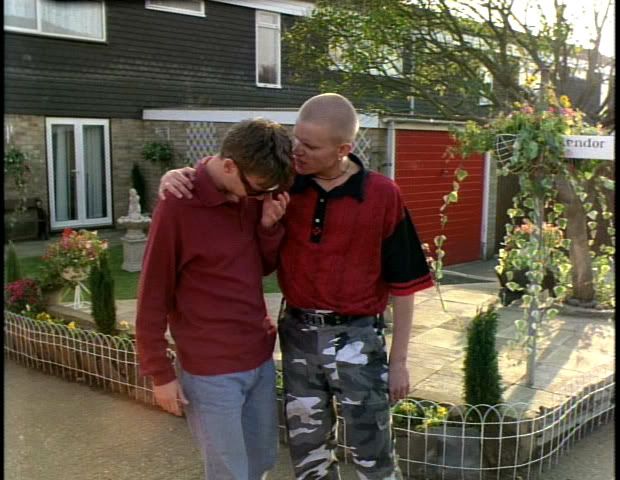 This is Phil and Rob together.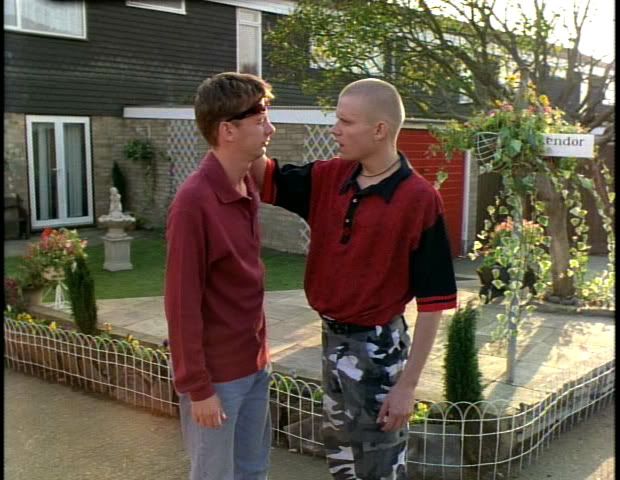 So, I'm guessing this is how John and Marc became friends? Maybe not. Maybe they knew each other before. Mmm.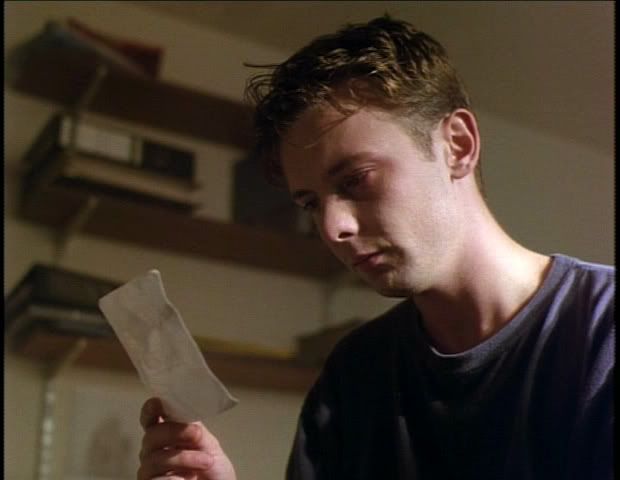 Simm + Angst = OTP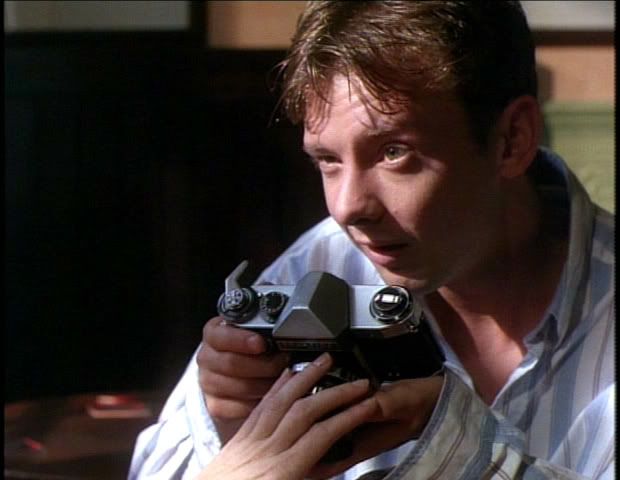 I'm including this one purely because I've never seen Simm make this expression before and it amuses me.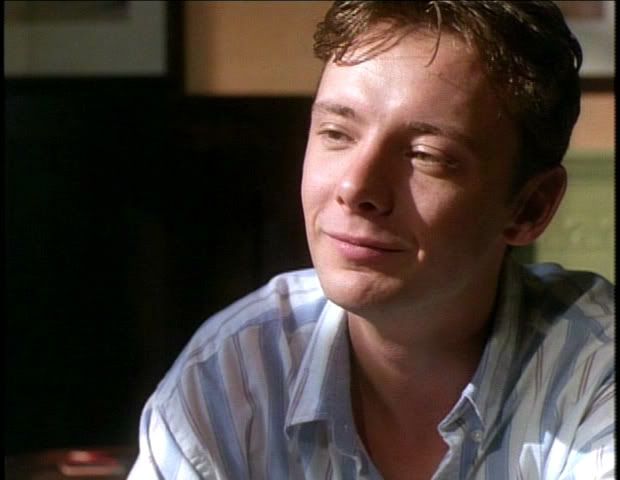 This is how I imagine John looked through most of the 90s when he wasn't working.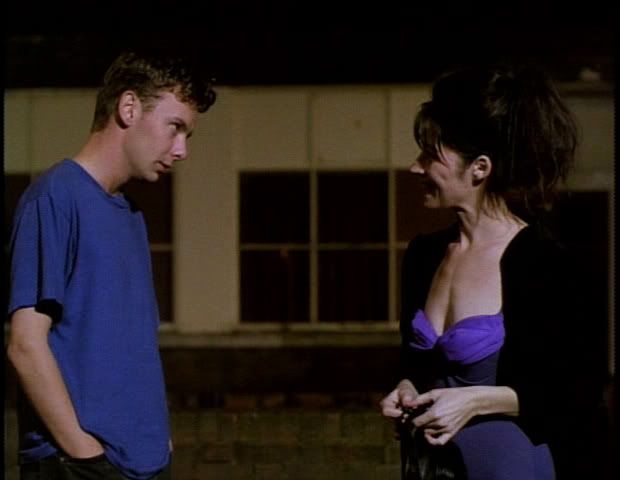 This is Phil and Shona pre-sexing.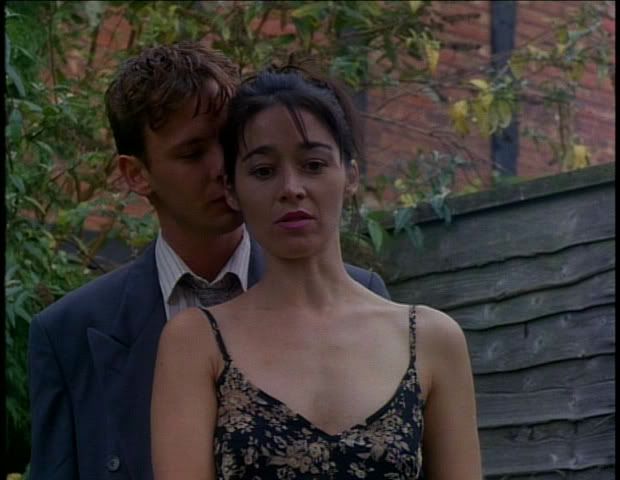 And after.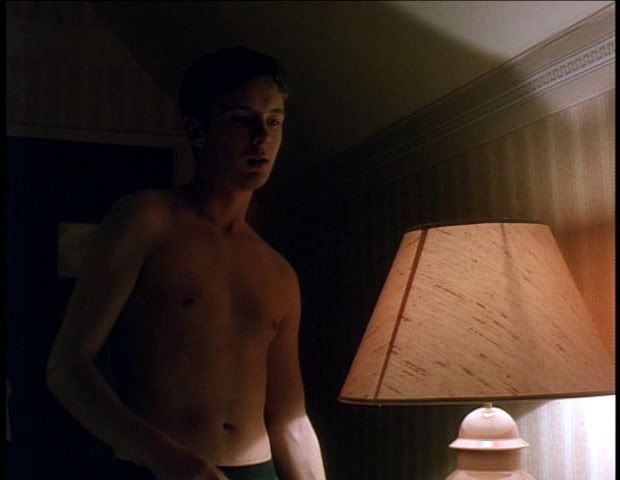 And we end with half-naked John Simm because we can.