Well, I said I'd do this a while ago. There are approximately 64 caps, 352 by 272 pixels in size. They feature John Simm, Paul Reynolds and Phyllis Logan.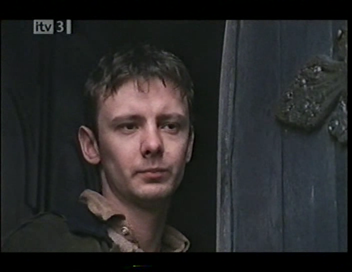 Meet Gary.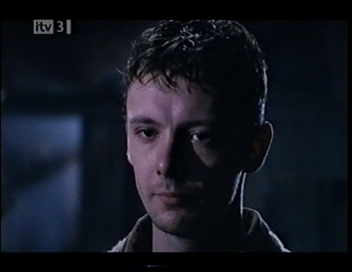 He is played by John Simm.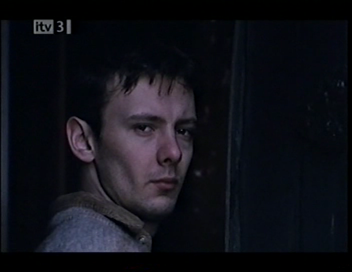 He therefore is not a homeless scruffbag, but is, instead, thoroughly fanciable.



Mmm.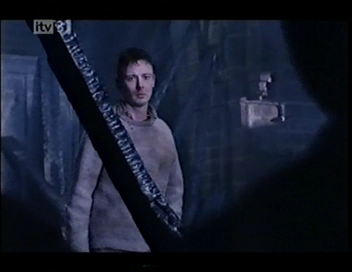 He is plagued by a demon named Michael.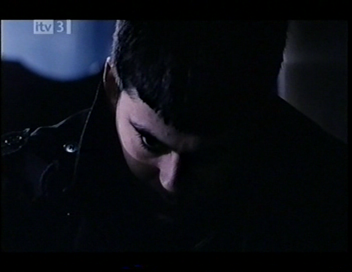 Who is really, really scary - OH NOES!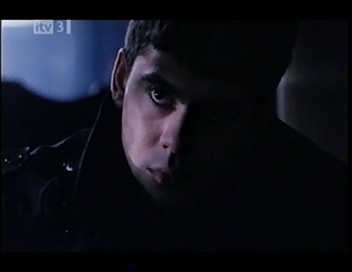 Except he's not, because he's played by Paul Reynolds.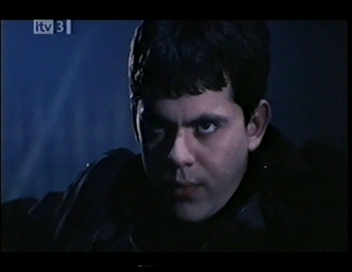 So, he is therefore cuuuuuuute. I want to pinch his cheeks.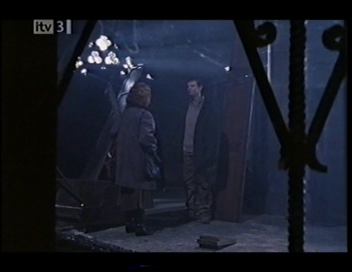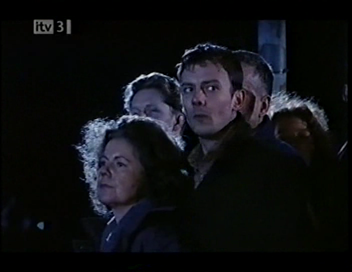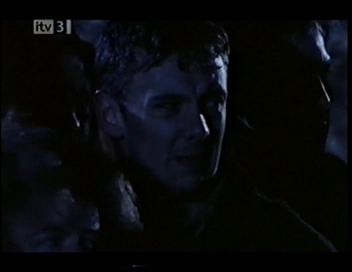 Michael makes Gary kill his social worker.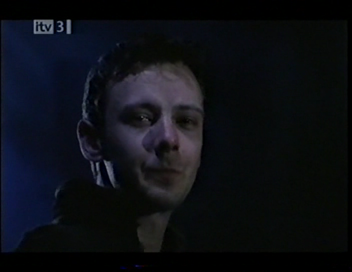 Cue angst.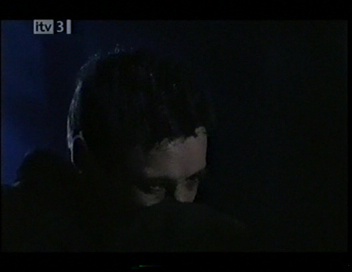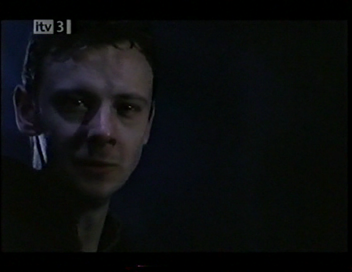 And we have another infamous John Simm crying scene. One of these days, someone's going to write the poor boy a part with no tears. And hell will freeze over.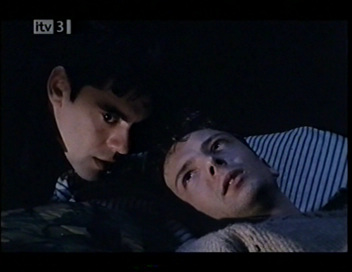 Gary and Michael have a discussion which has a terrifying similarity to "I'm your friend, your only friend."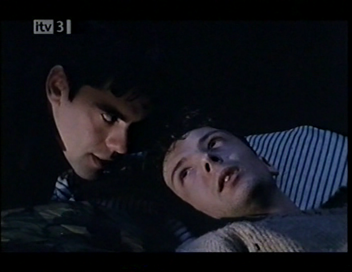 It also has homo-erotic overtones - \o/.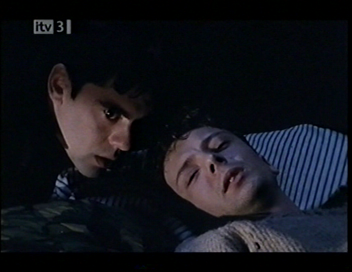 I'll be honest and say I spent a good 20 minutes of Chiller wondering if Michael was, in fact, not Gary's demon, but his secret angsty boyfriend.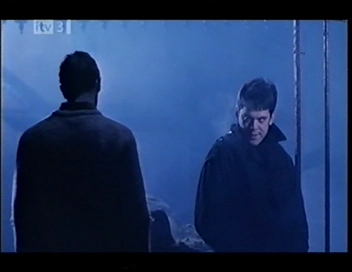 Sadly, it was the more predictable one.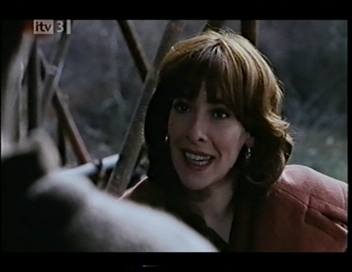 This is Anna. She is another social worker, trying to help Gary.



She doesn't realise Gary is Gary.



I think she's pretty bloody thick.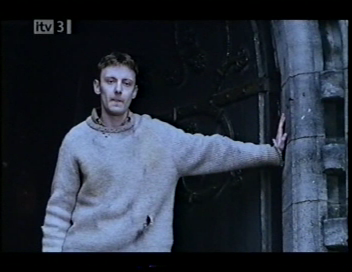 She believes him when he says he is caretaker of the place, despite the fact it's clearly not being taken care of and he's wearing homeless man clothes.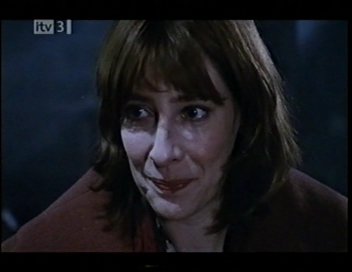 She is just as crazycakes as Gary.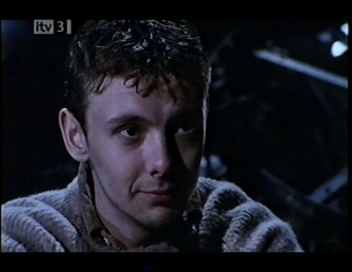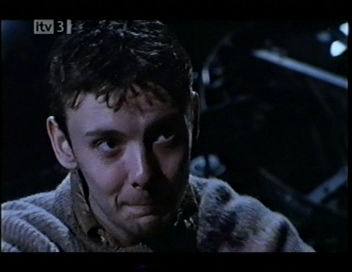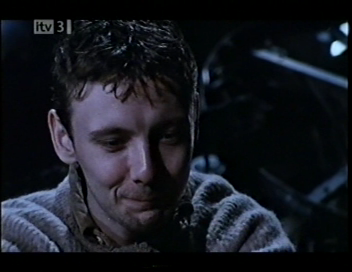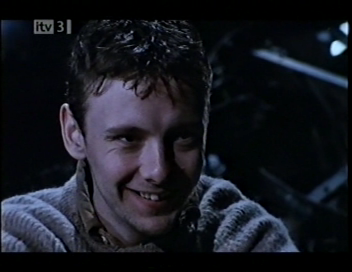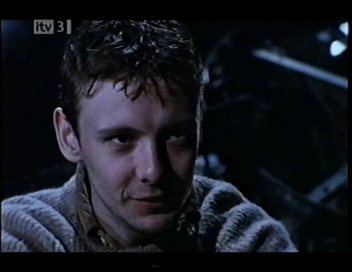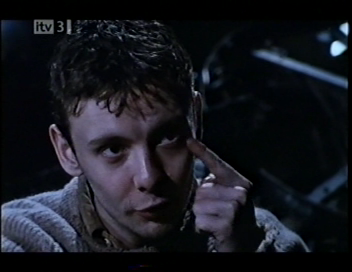 And we have the infamous John Simm pointing. Oh, John.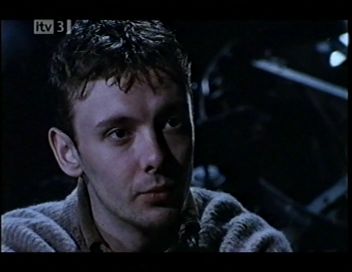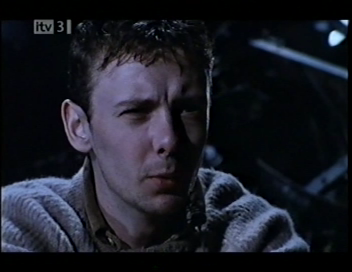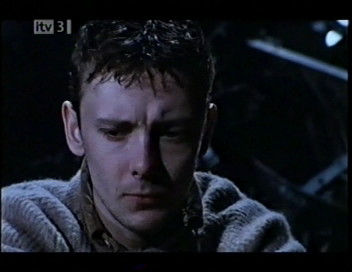 Gary becomes fixated with Anna.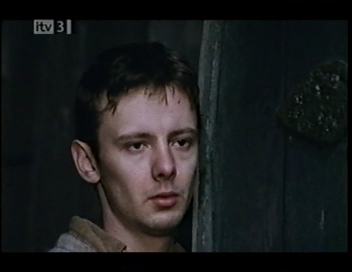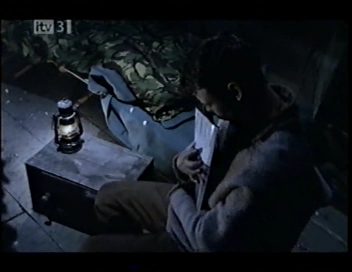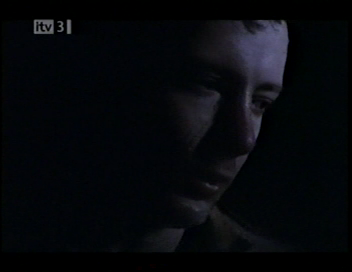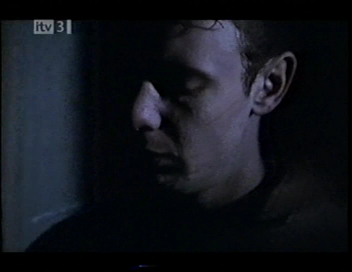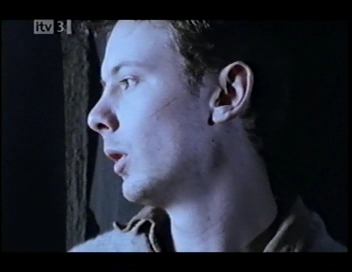 It causes him angst.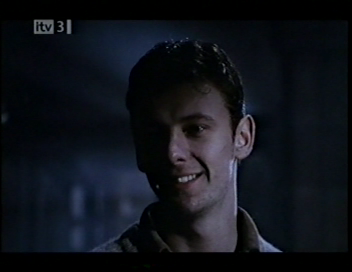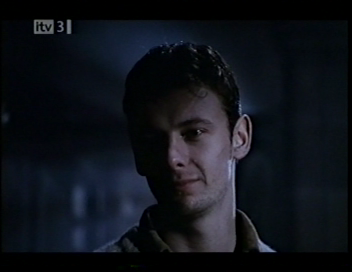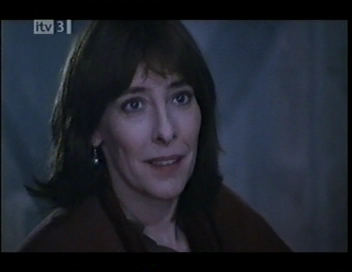 He's rather sweet in that mentally-ill-creepy-stalker kind of way.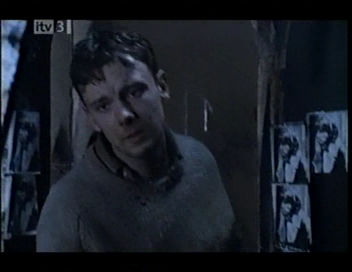 Awww.



Michael wants Gary to kill Anna, of course.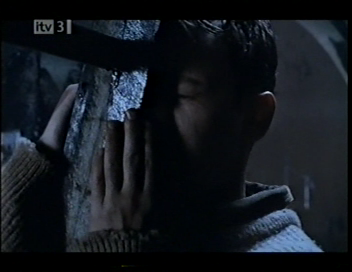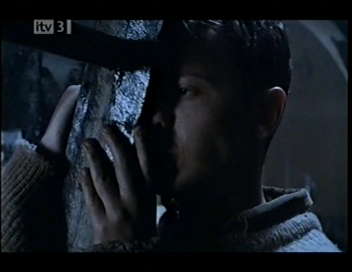 Gary has a brief but intimate love affair with a post.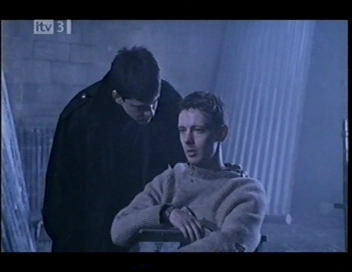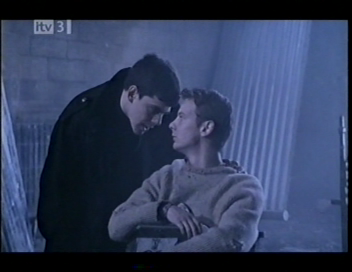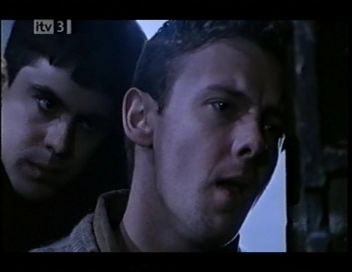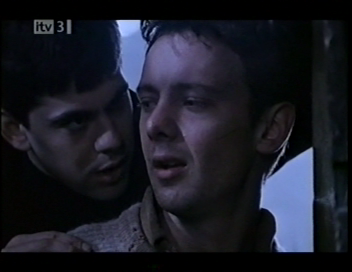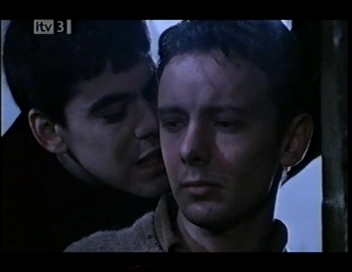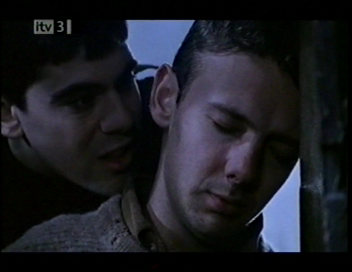 I really wasn't joking about the homo-erotic overtones.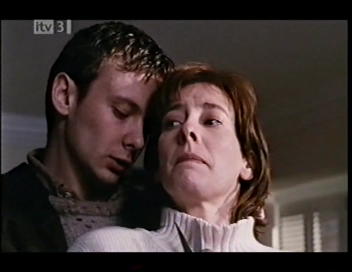 Gary takes Anna.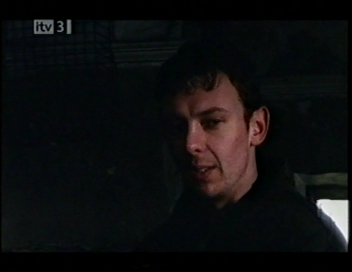 He doesn't want to kill her.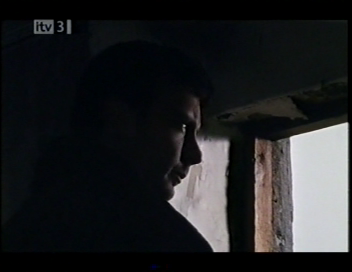 But he must.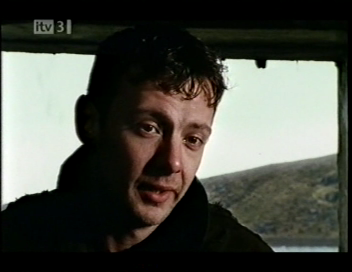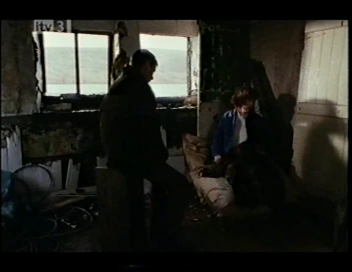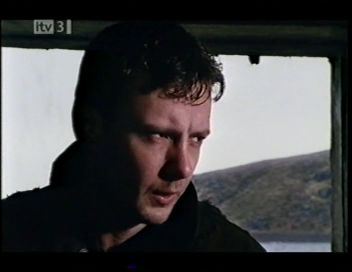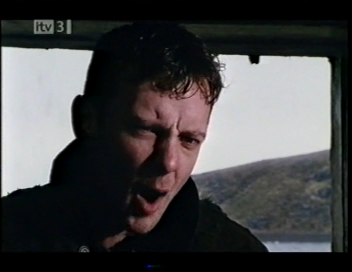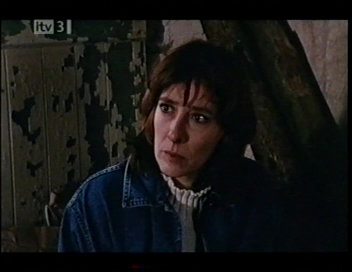 This is the best scene of the whole thing. This is the actual dialogue;

Gary: If it wasn't for the murders, and all the psychiatric problems, and me breaking into your house and bringing you here and everything, do you think... do you think you could have taken to me at all?
Anna: *hysterical laughter*
Gary: Alright. ALRIGHT!
Anna: You know, the funny thing is, Gary, I probably could.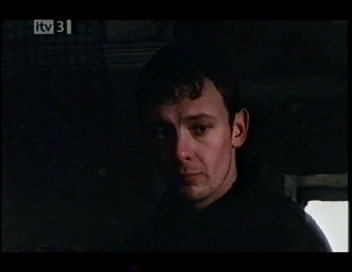 ♥ !!!!! So brilliant. It fills me with glee.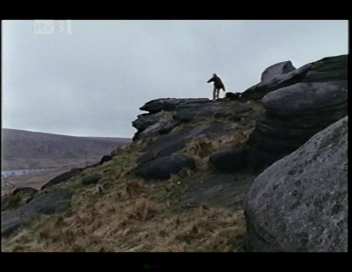 Bad things happen! Rocks fall!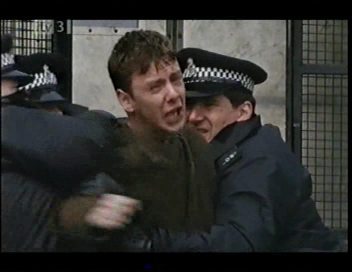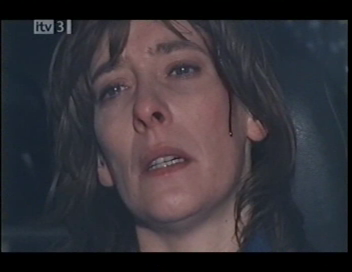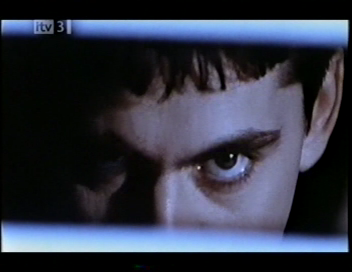 We end with Gary going to gaol and Michael latching onto Anna. Fun times.

I have to tell you, I actually really enjoyed Chiller. It was utter, utter tosh, but it was enjoyable tosh. And John Simm was lovely, as usual. And Paul Reynolds was for the absolute win. And Phyllis Logan was fine too. Ahhh.