The final Clocking Off post until the rest of the series gets released on DVD.

Here, we have a collection of caps of Philip Glenister looking dashing, as well as more excellent Lesley Sharpe, Wil Johnson and Christine Tremarco. Also featured is Julian Rhind-Tutt, who is apparently famous for being in some show called Green Wing.

You'll find around 128 caps, each 720 by 416 pixels in size.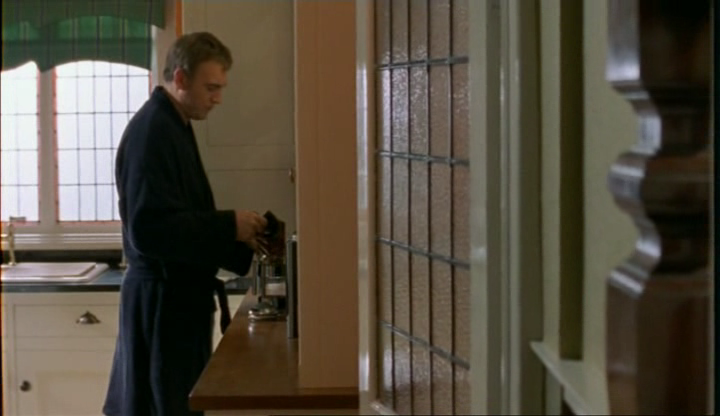 We begin with Mack in a dressing gown.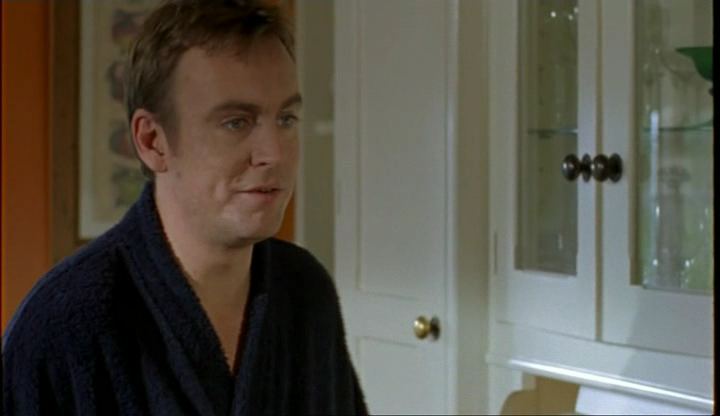 Don't ever let them say you never do anything for them, Mack.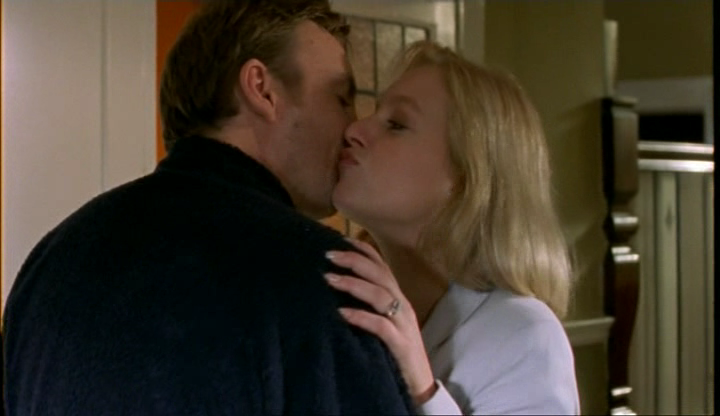 Mack kisses the evil bitch his wife goodbye.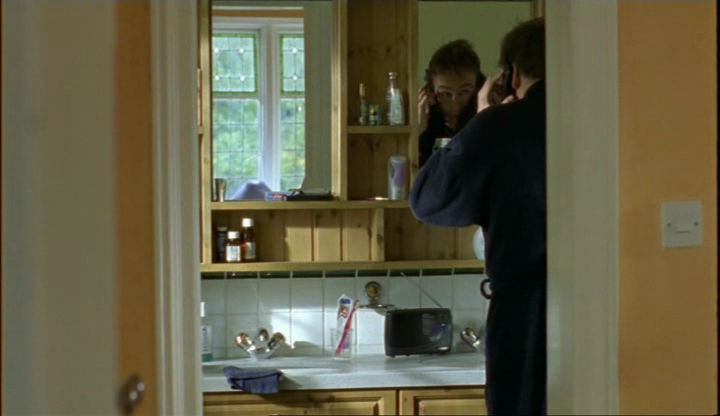 And washes his hair.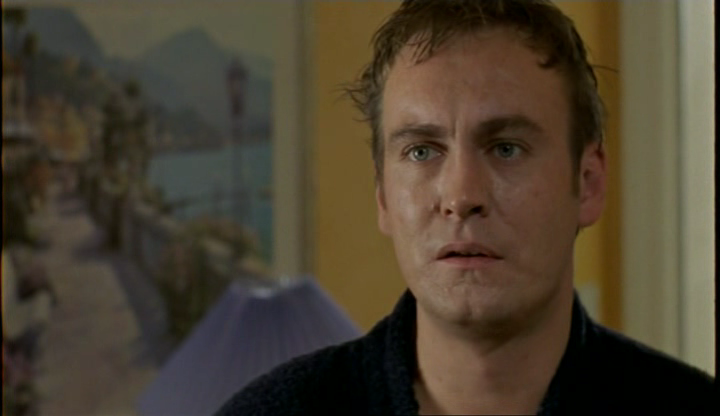 Eeee. Mussed up wet hair!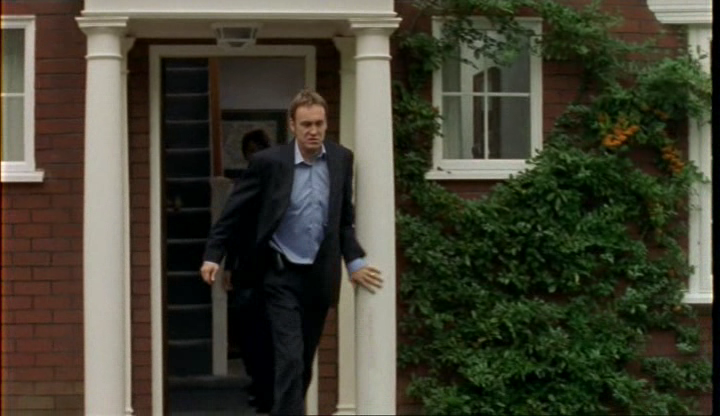 And a mission.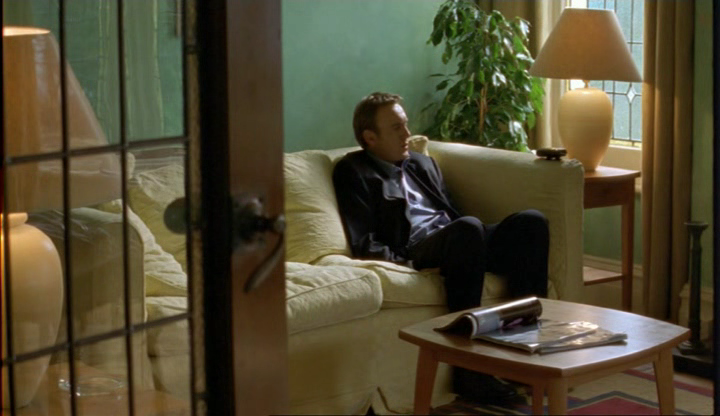 A very depressed mission, because, as it turns out, Katherine's left him.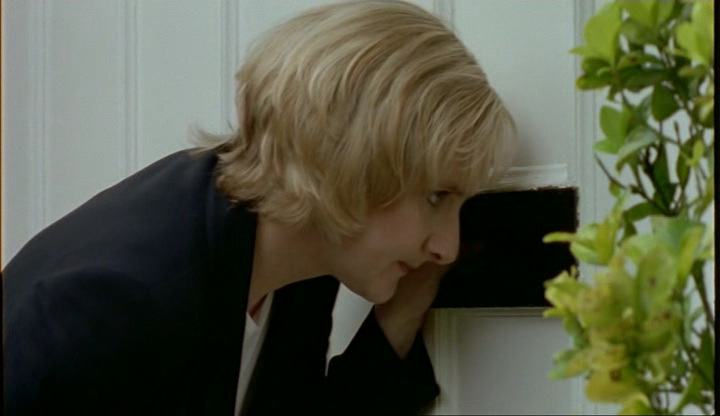 "Avon calling!"
"No, I don't need any mascara, thanks. Got beautiful long, black eyelashes naturally."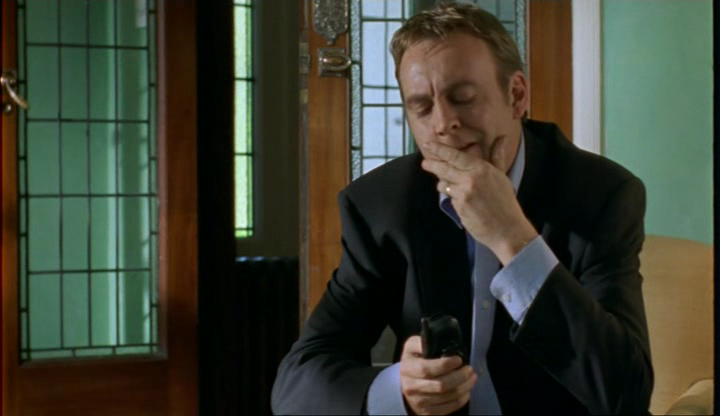 "Oh, you want to come in? I suppose I'll let you. Just this once, mind. Mind the carpet."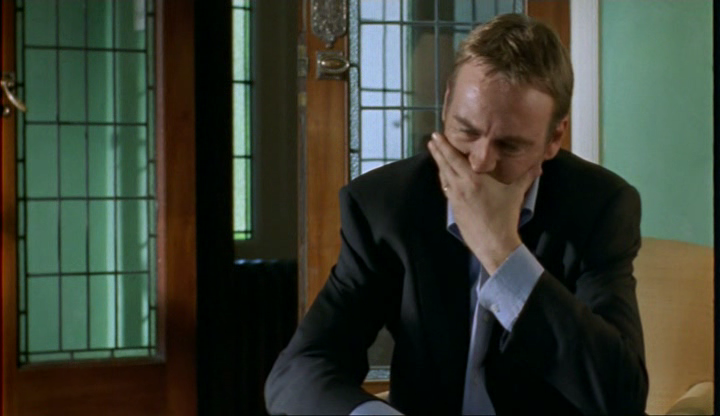 If you hadn't guessed, the above dialogue was completely made up.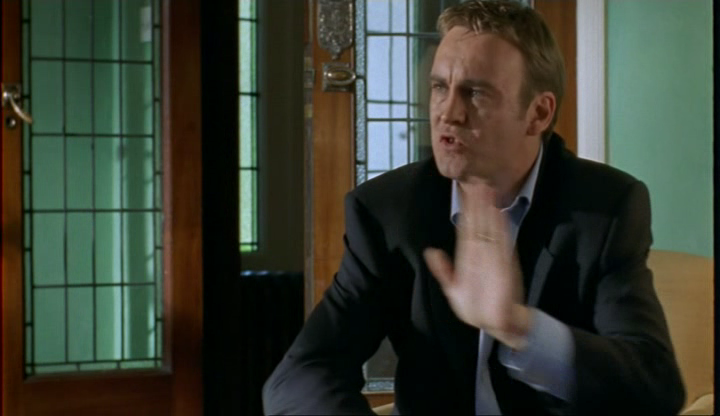 You do this long enough, and you do actually run out of things to say. Yes, Mack, it is true.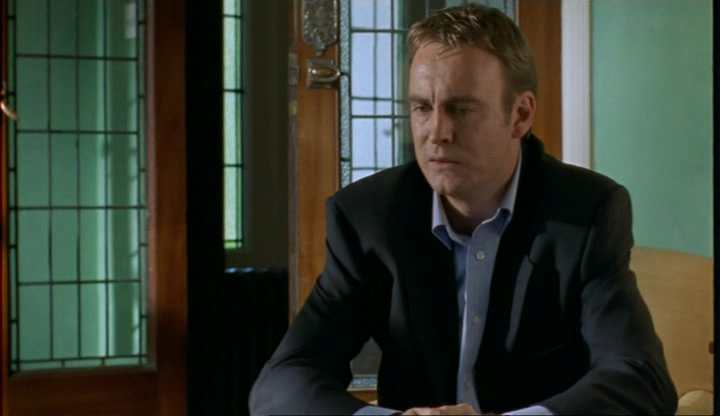 I know I could continue to go on about how good you look in blue, but that's beside the point.



Oh, it's not? Well, okay then. Continue looking pretty for me, and I'll continue remarking on how pretty you are.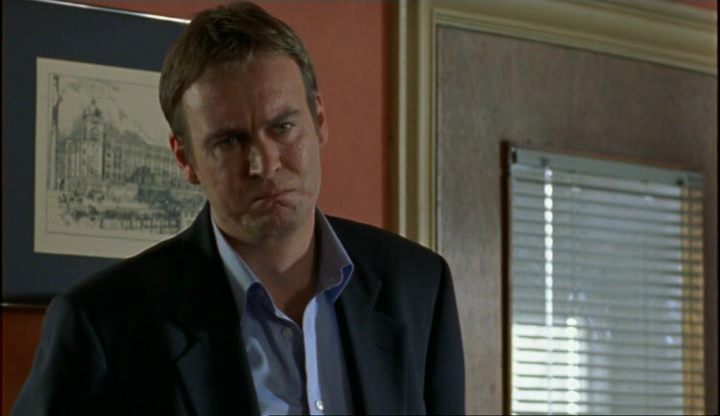 Phil does the 'about to cry' look terrifyingly well. You feel it, in your solar plexus. Poor Mack.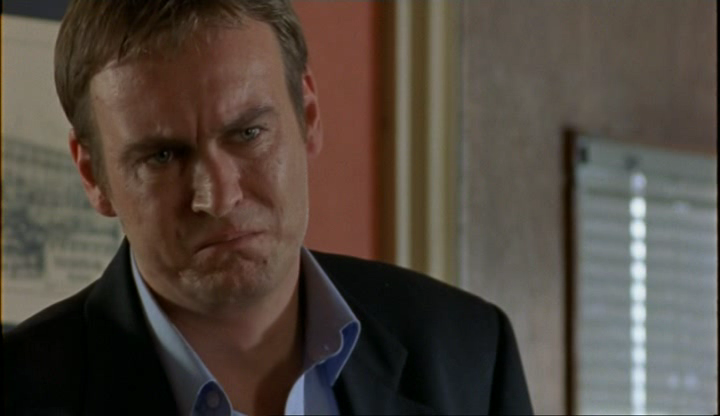 It'll be okay, baby.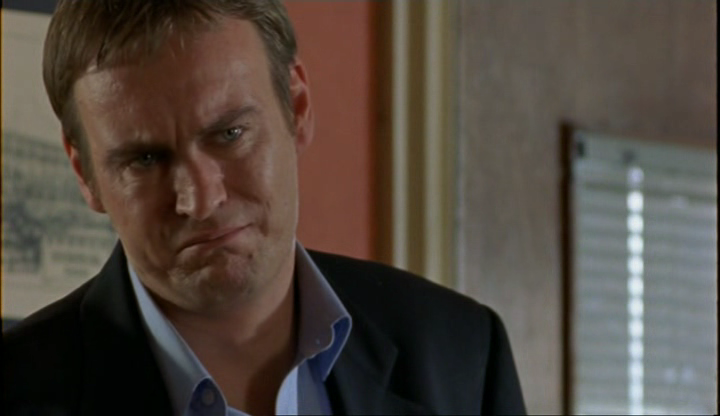 No. Really. It will. We're here for you! We bring handcuffs.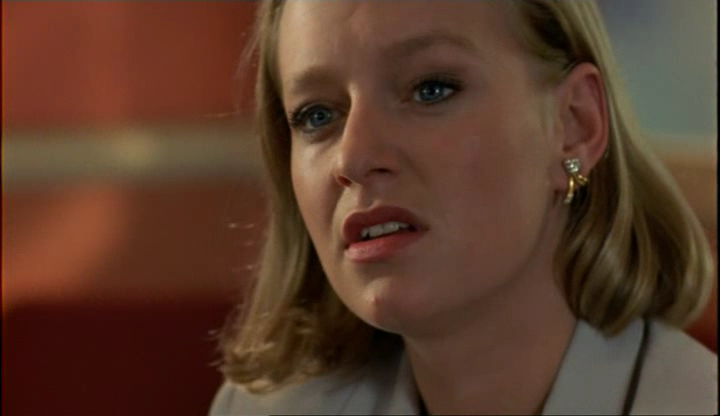 Just want to take this moment to say that Christine Tremarco does a remarkable job in really making me hate Katherine, yet still see some of the situation from her point of view.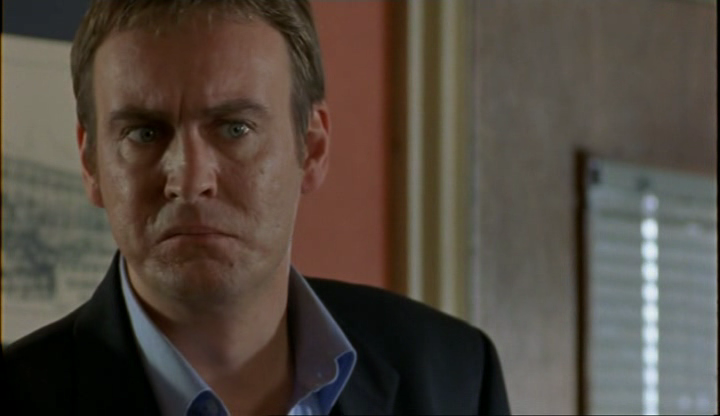 No-one does crazy-eyes quite like a Glenister.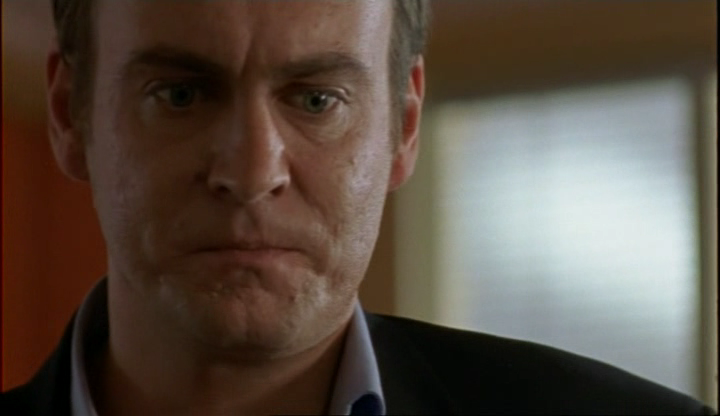 You know it to be true.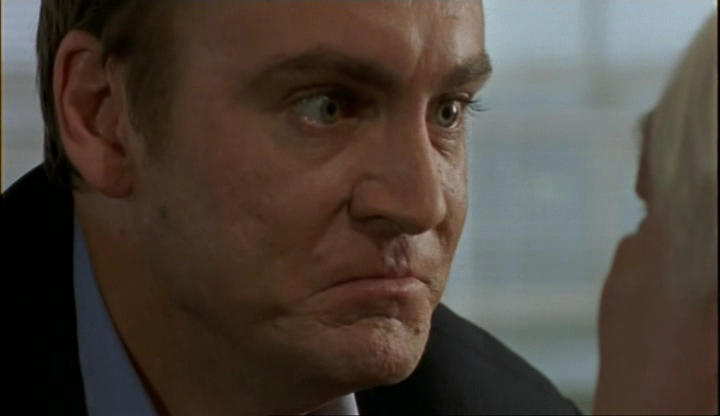 "I WILL CUT YOU!"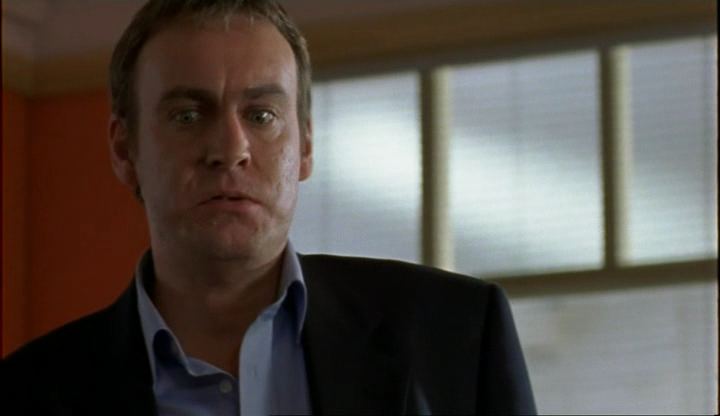 "Die! DIE!"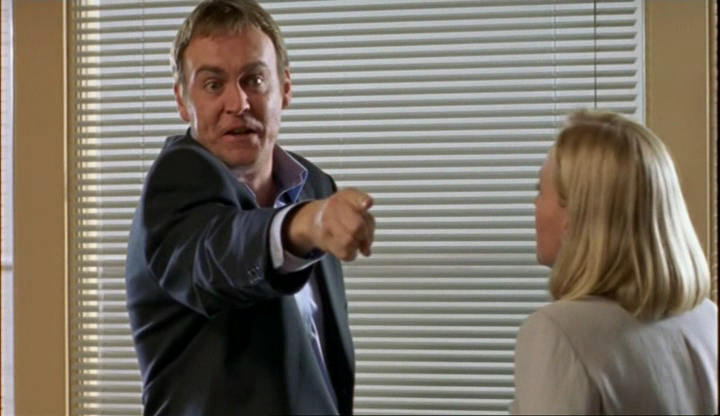 "The fans are coming! The fans are coming!"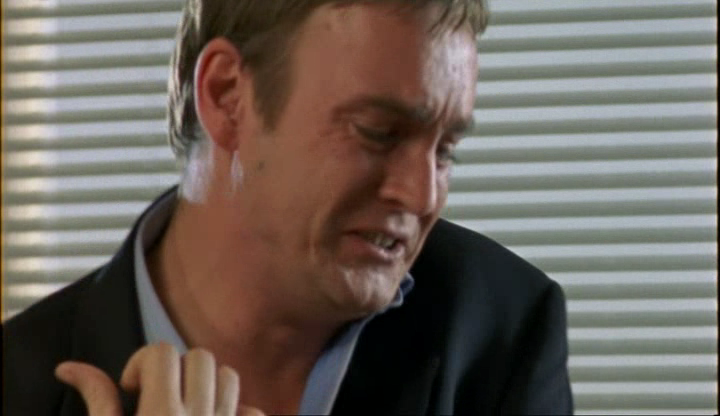 "My hand hurtsies" *woeface*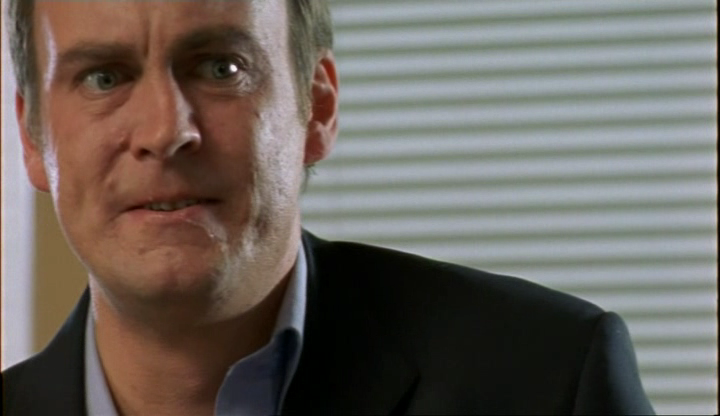 "Oh. Dear. I appear to have. Um... yes. He's kind of almost dead."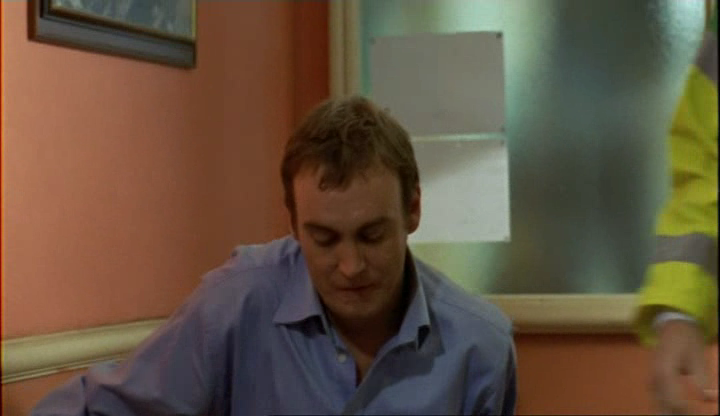 "One punch. It was one punch! Shite."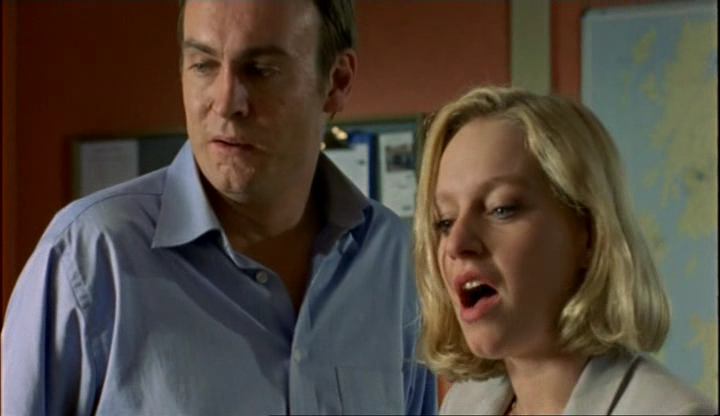 "Eep"
"Amazing Grace, how sweet the sound, that saved a wretch liiiike meeeee..."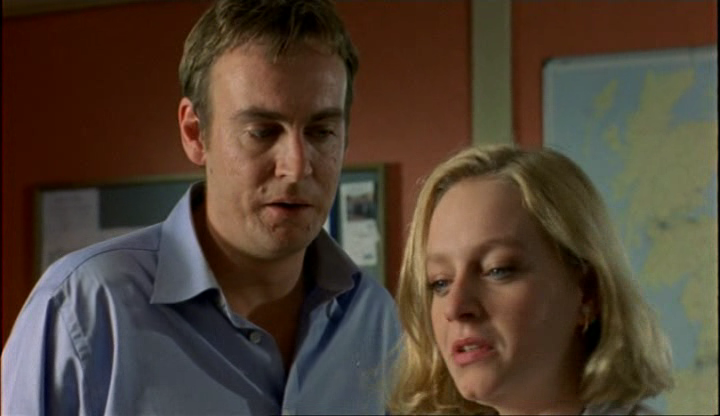 "Knock it off."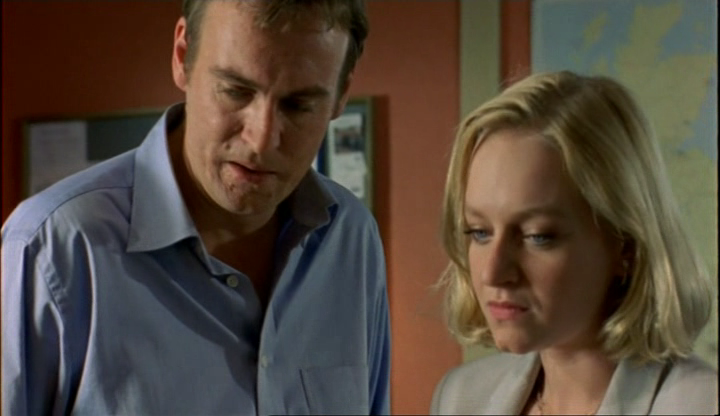 Blue really is Mack's colour. Mmm.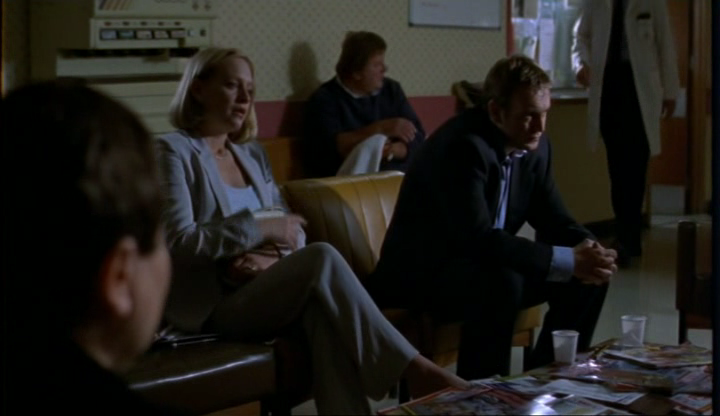 So what happened was that Mack punched Katherine's lawyer man, who then proceeded to have a heart attack.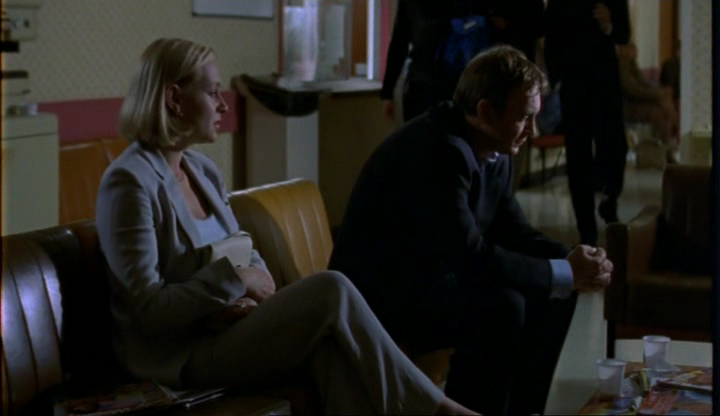 So they've gone to wait at the hospital to find out how he is.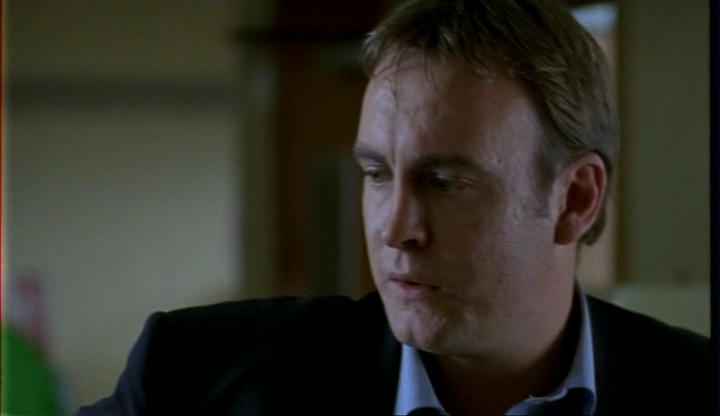 Naturally, Mack is angsty because he punched the guy.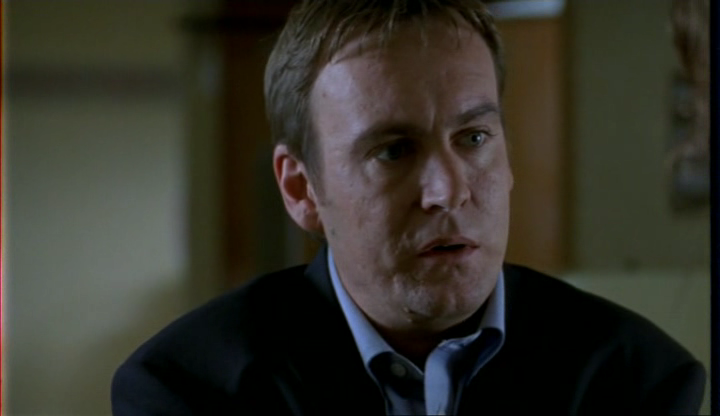 And it might all be his fault.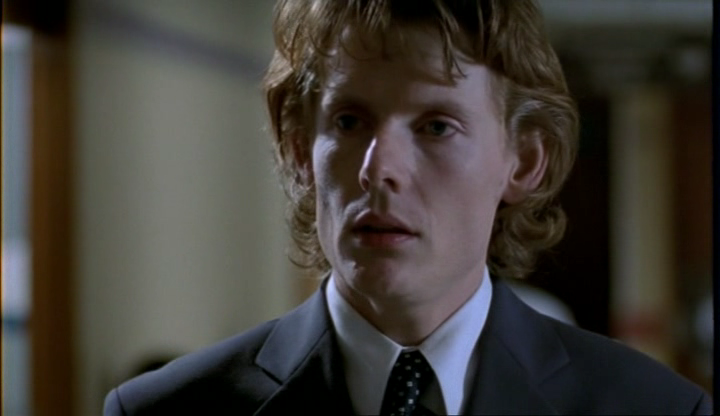 Julian Rhind-Tutt is lawyer man's son - also a lawyer. I have forgotten his name.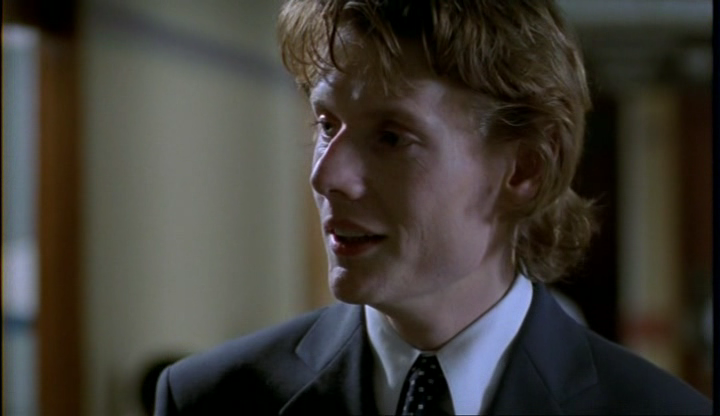 But, looking it up, I find it's Peter Cochrane.



Unfortunately, Peter tells Mack that his father died.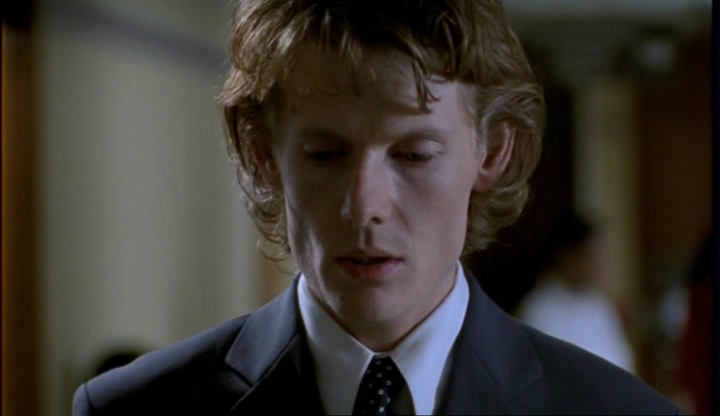 He's rather sad.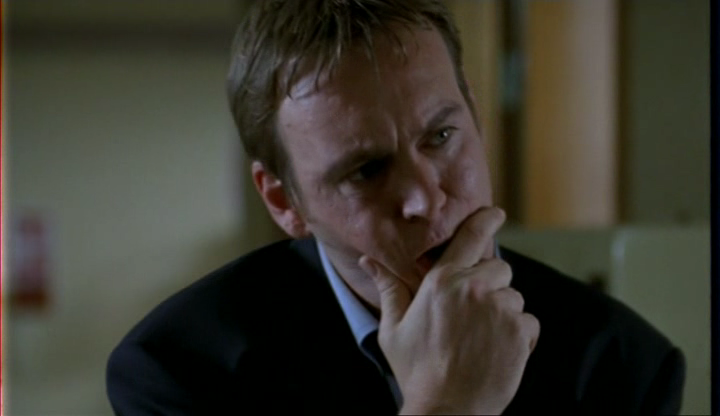 And Mack is rather devastated.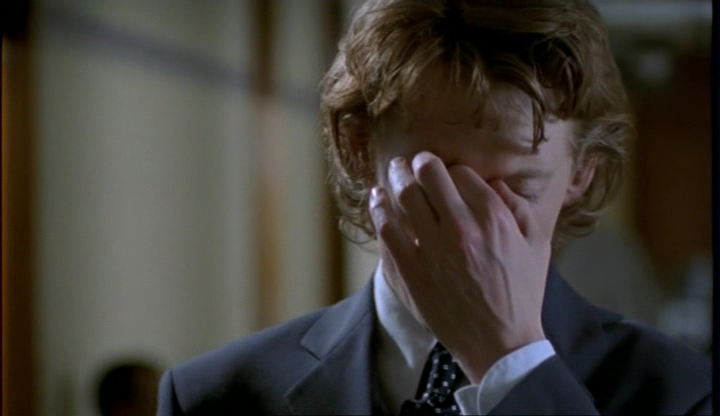 Peter goes through a gamut of emotions.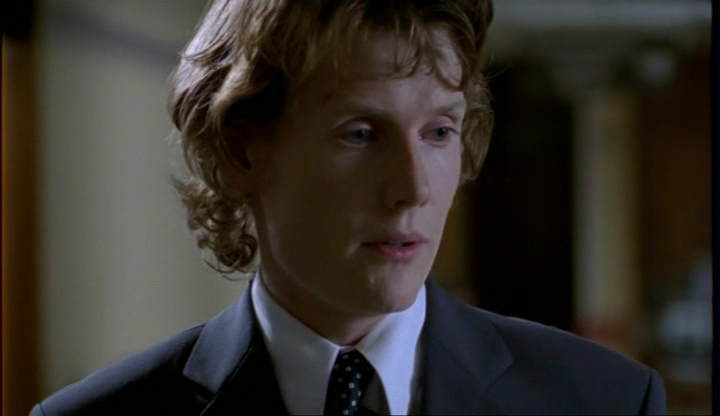 He's mostly upset.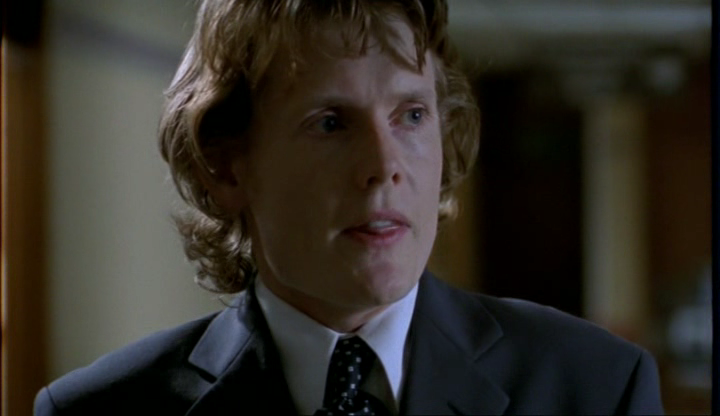 Tongue!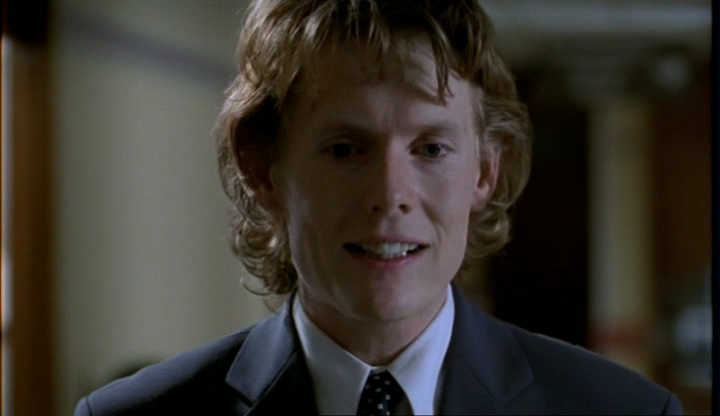 In't he sweet.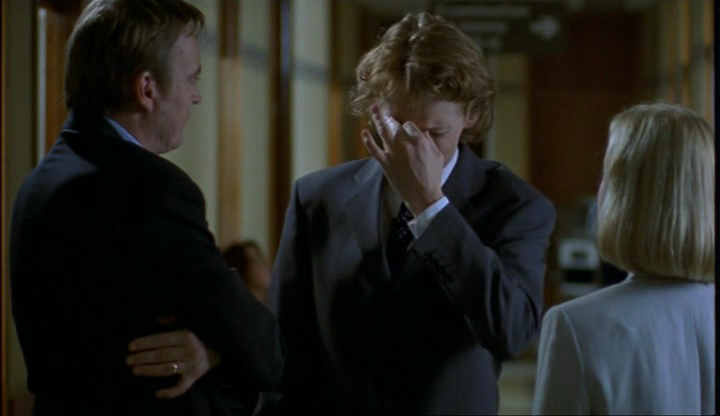 Poor darling.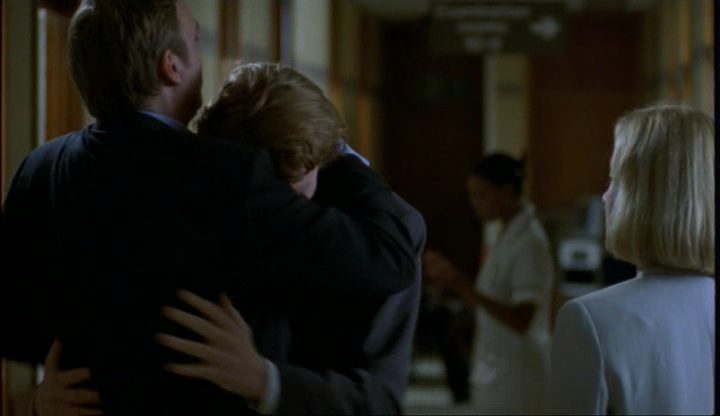 He grabs onto Mack.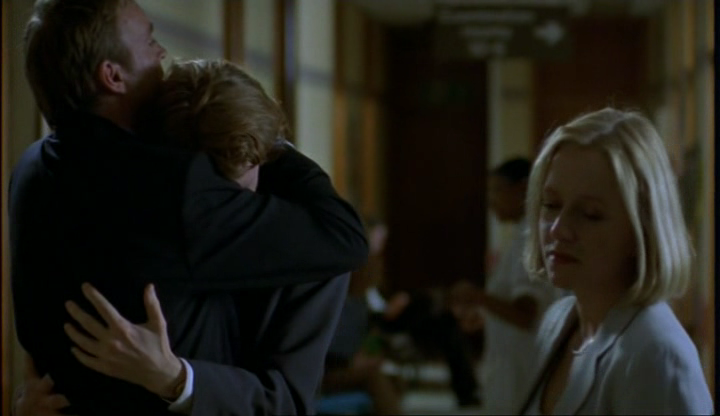 Now, I could make a joke here, in poor taste. But I won't.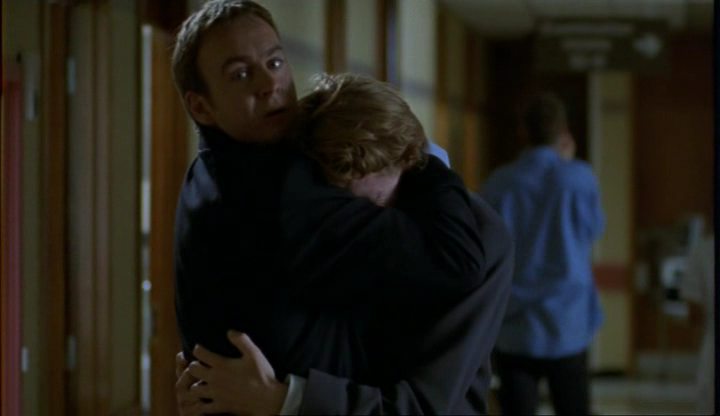 Instead, I will implore you to look at Phil's expression.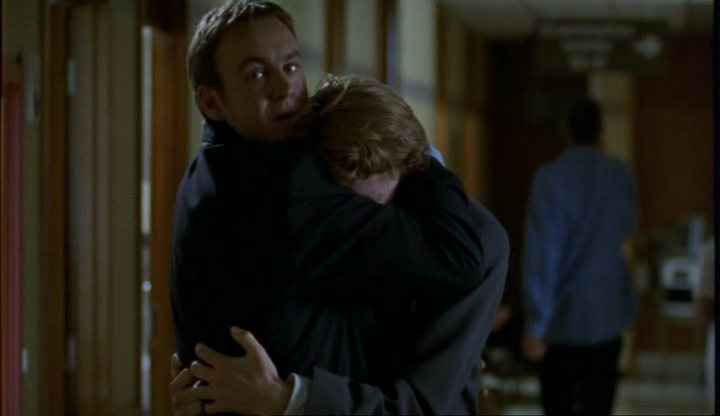 Hahahahaha!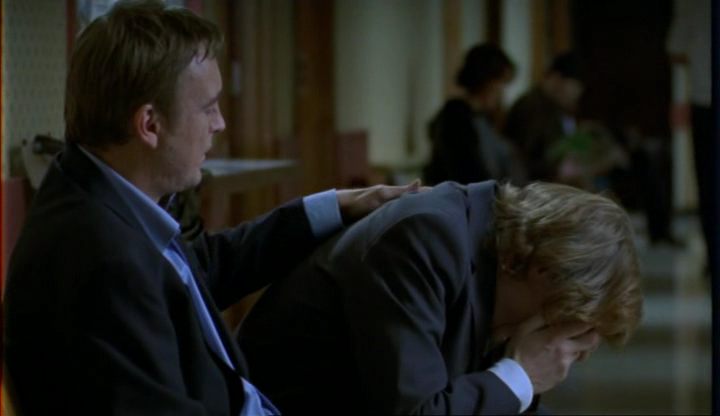 Mack's a good man; despite canonically running over a boy with a mental disability and punching a man into having a massive coronary - and he attempts to console Peter.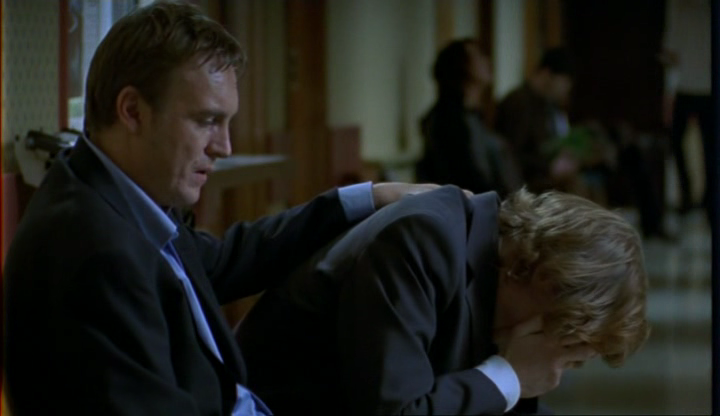 "There, there, pet."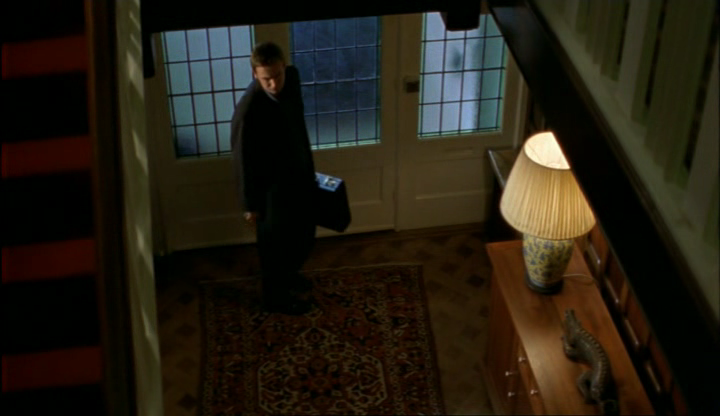 Mack goes back to an empty house, in a beautifully blocked shot.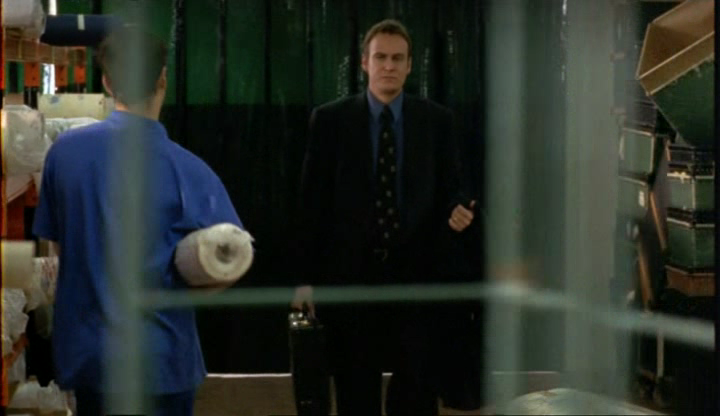 And the next day, goes to work to discover Katherine's trying to sell the place.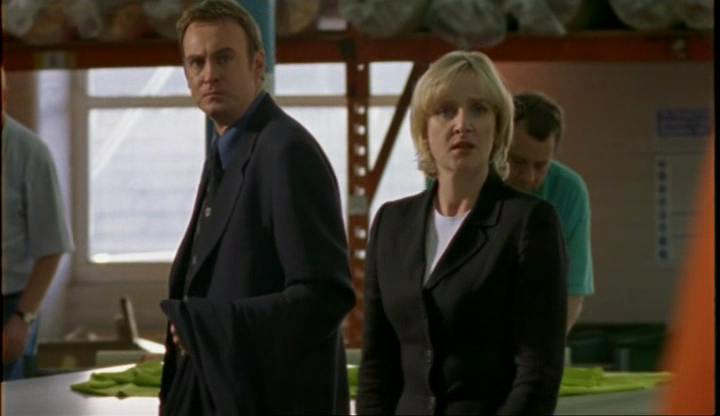 Suffice it to say, he's not best pleased.


"More fangirls! They're everywhere!"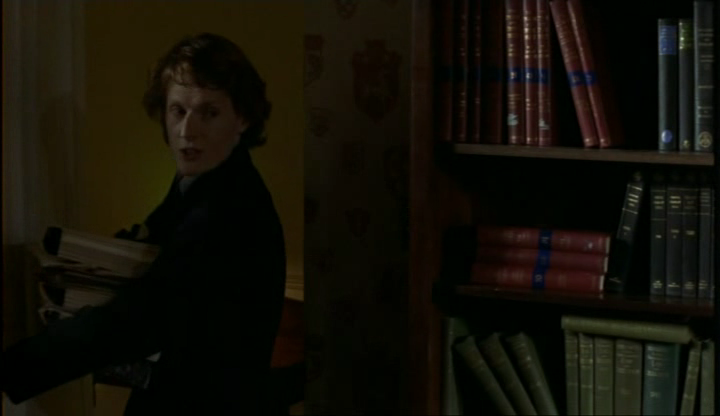 Luckily, unlike his father, Peter tries to help Mack.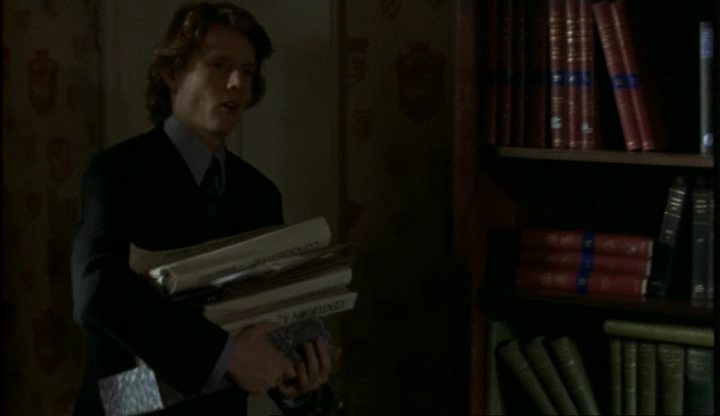 And consults with Trudy.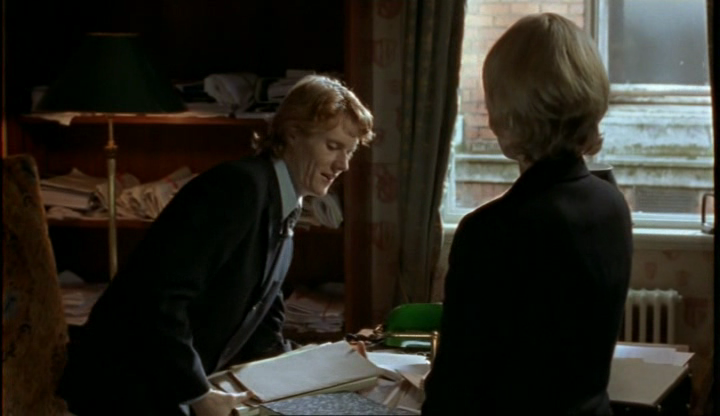 I think he fell in love with Mack when he hugged him.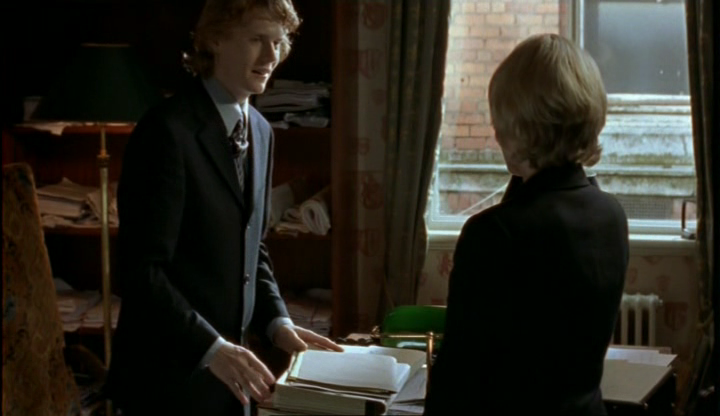 Once you go Mack, you can't go back. Sorry.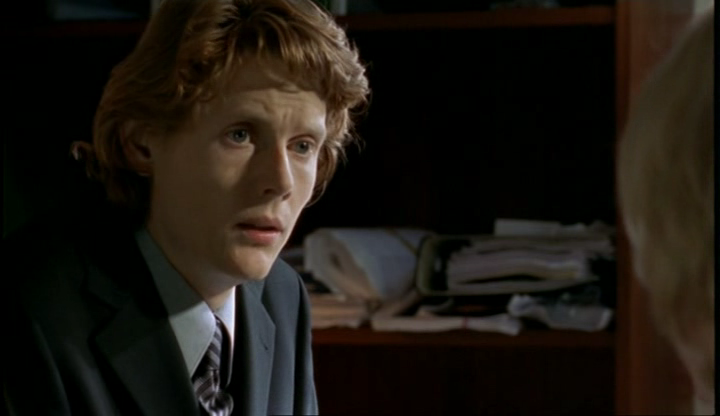 He's quite winning and charming, really.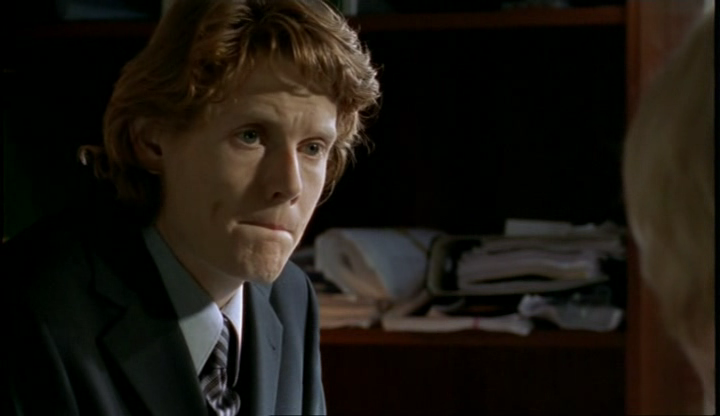 Certainly smart.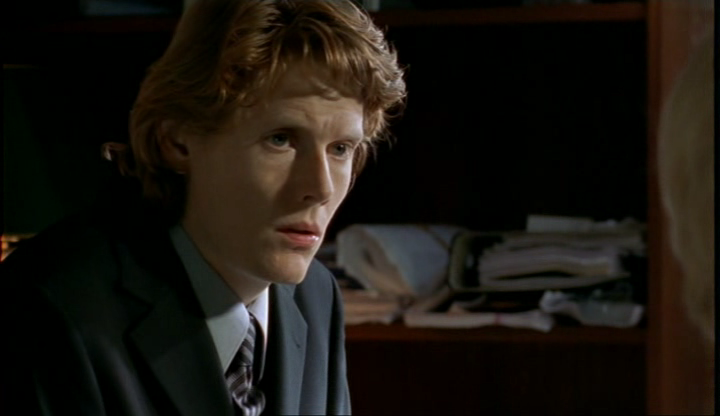 And just a little bit sneaky.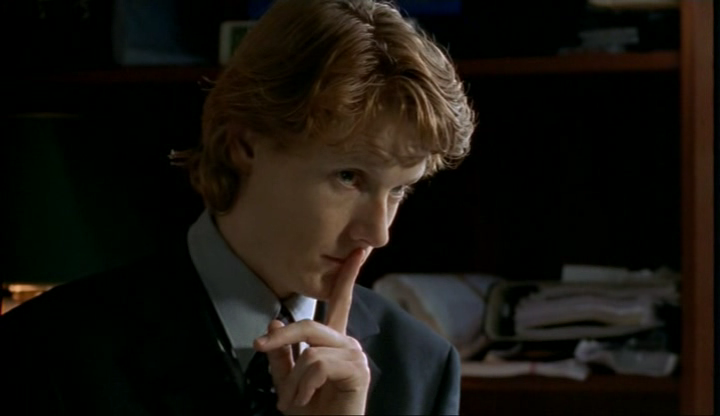 Shh. I won't tell, if you don't.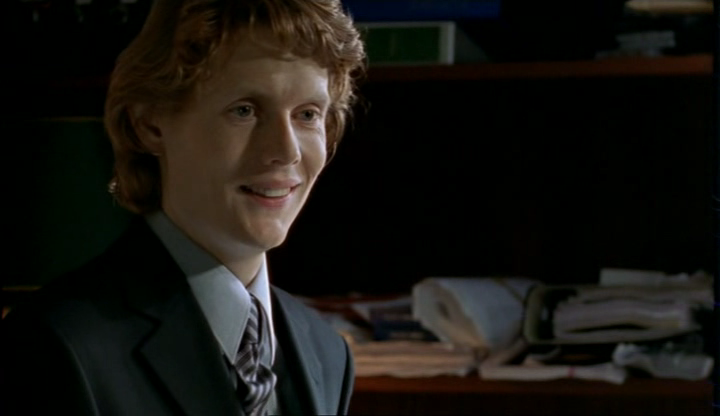 Right, glad we've got that sorted!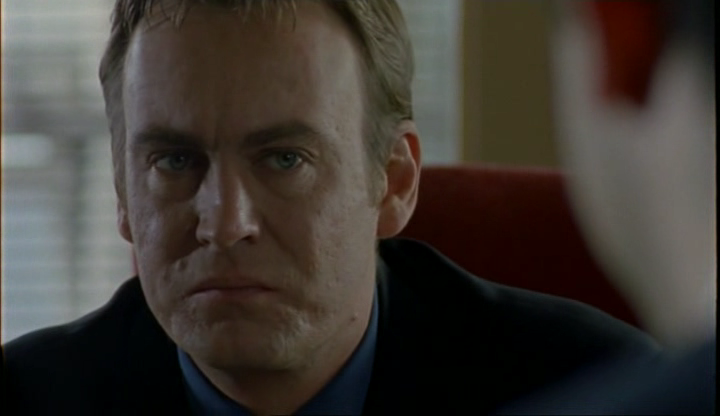 Back to Mack.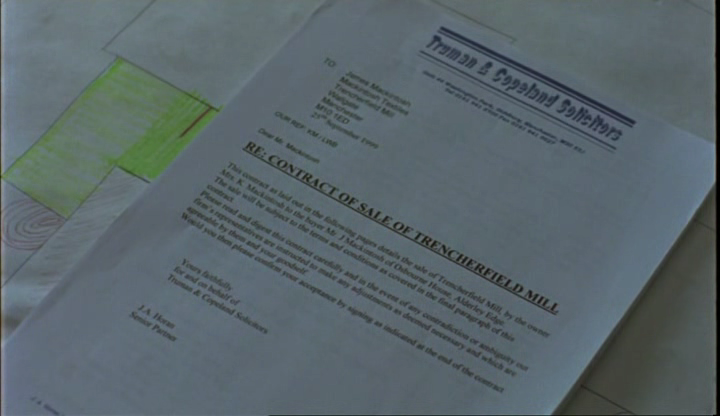 He's being forced to sign a contract.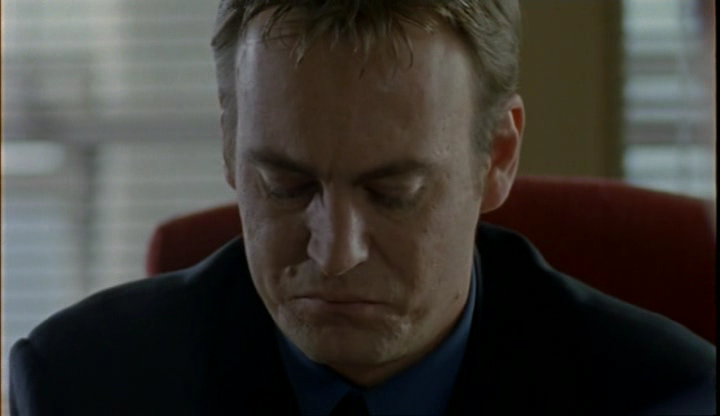 He decides to do so...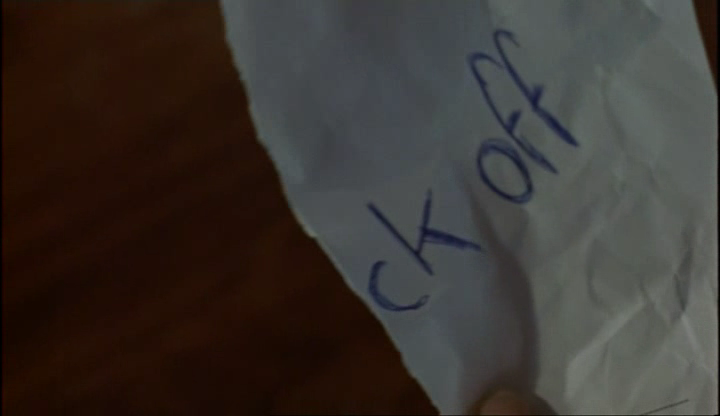 Albeit creatively. What're the chances that said 'flick off'?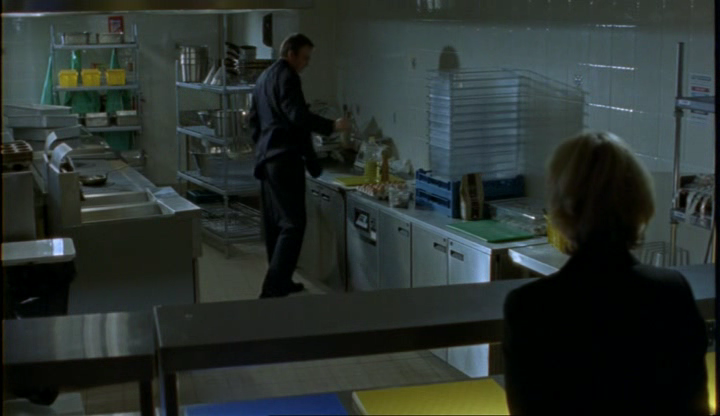 Interestingly, Mack goes domestic when his life is going down the toilet.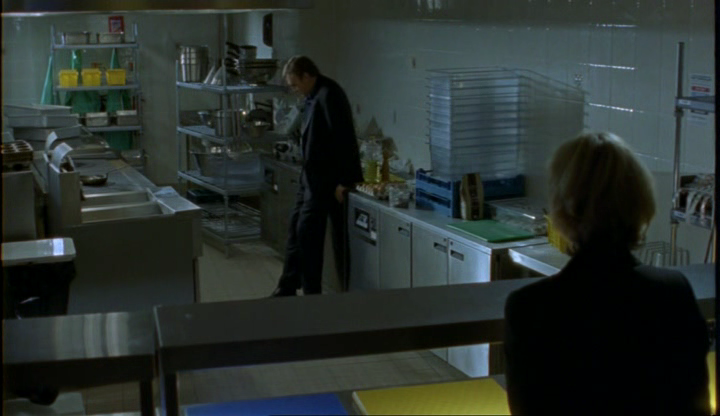 Another wonderful shot.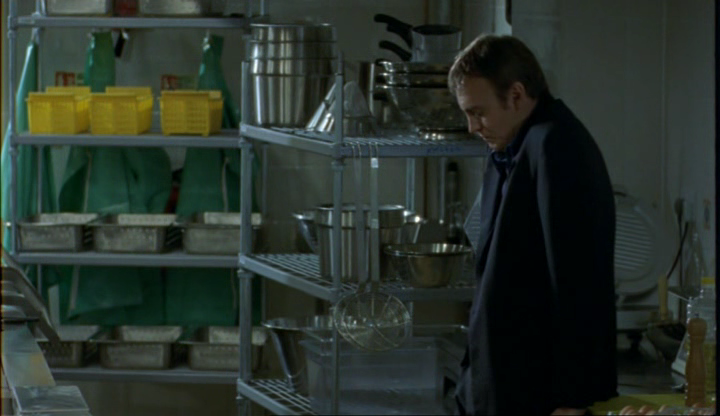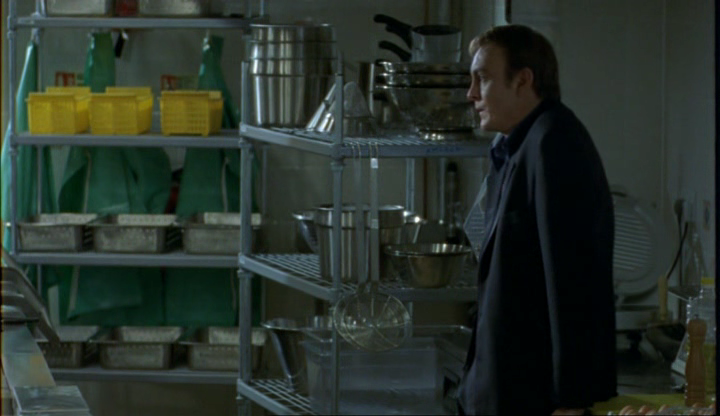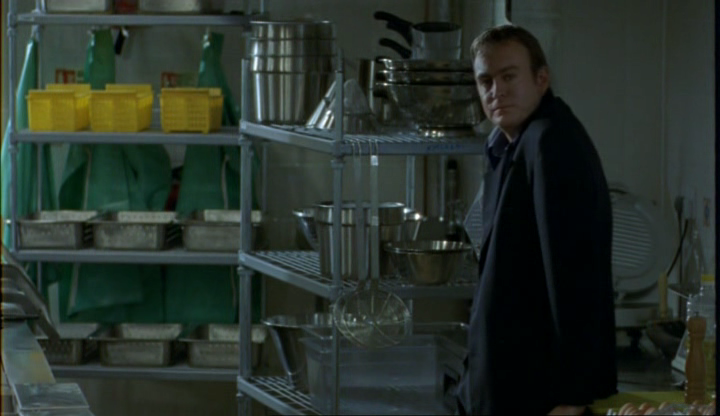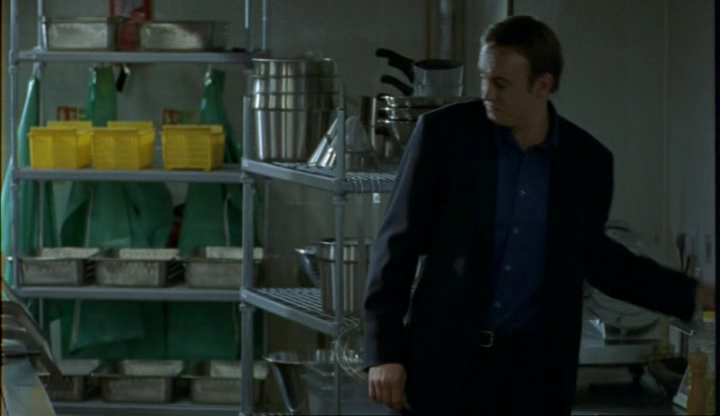 Poor darling.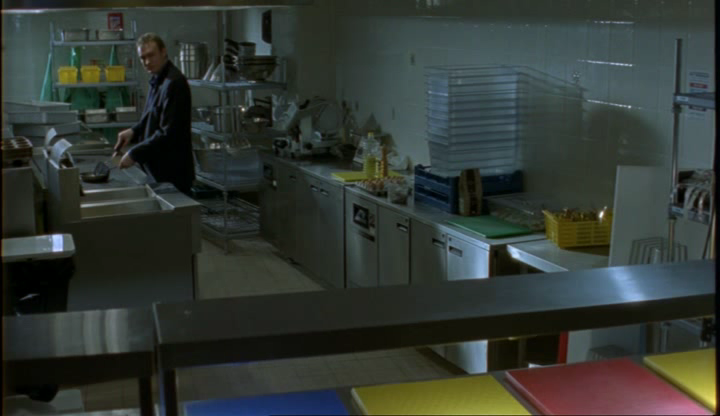 He's cooking to get rid of the pain.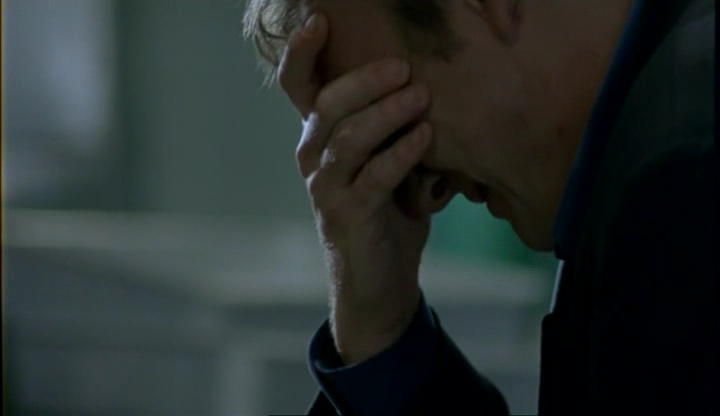 But he doesn't succeed.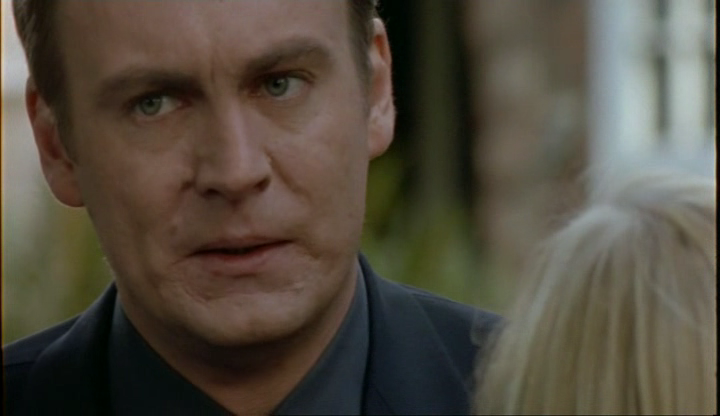 And then he makes the mistake of going to see Katherine.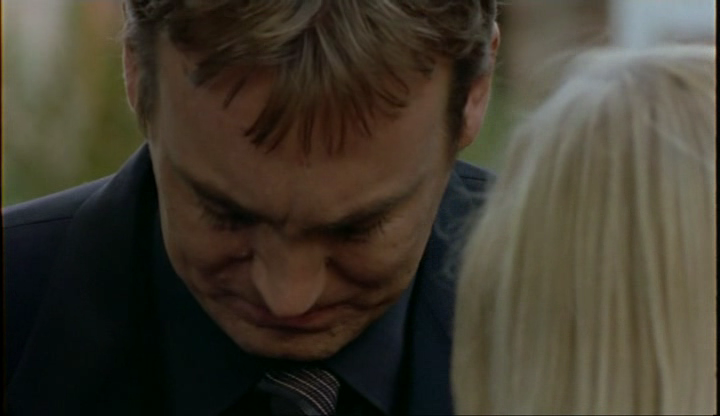 And that just makes it worse.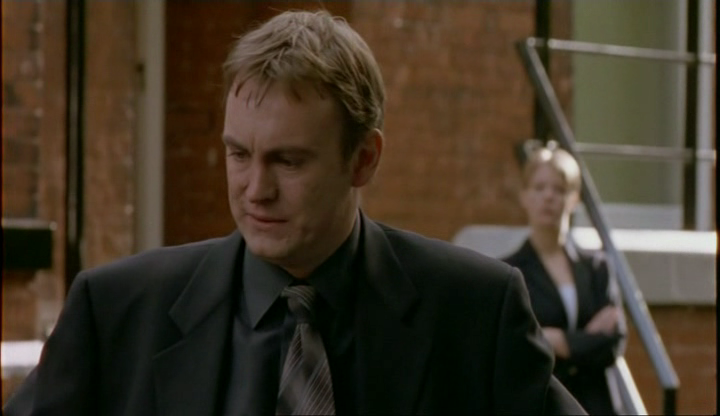 Because, as I have said...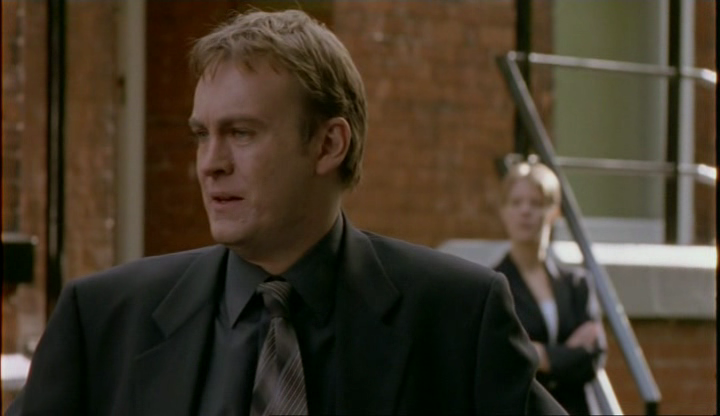 She's the devil incarnate.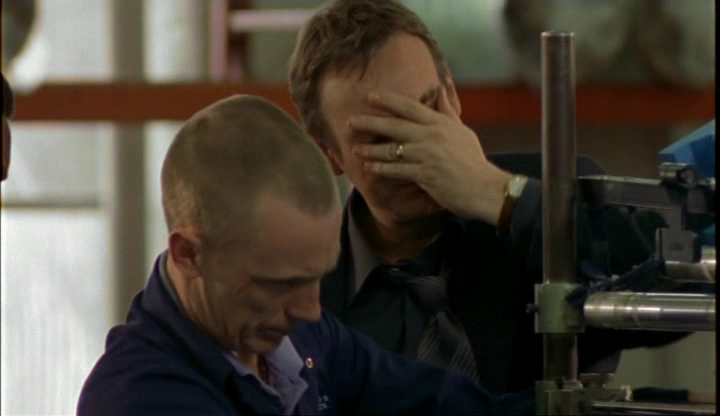 Mack's textiles factory is now under serious threat.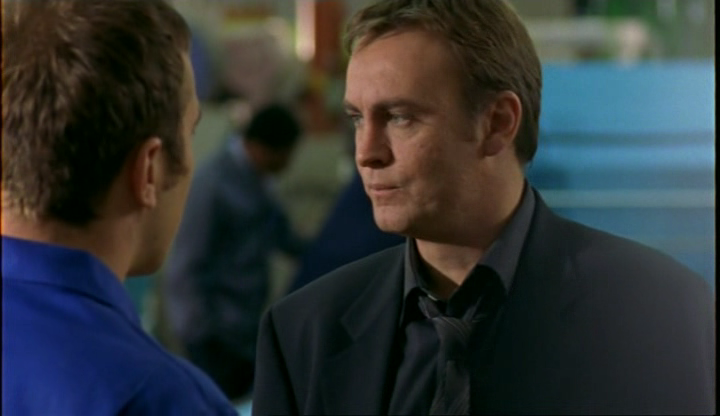 Some heavy-duty scheming is needed to solve the problem.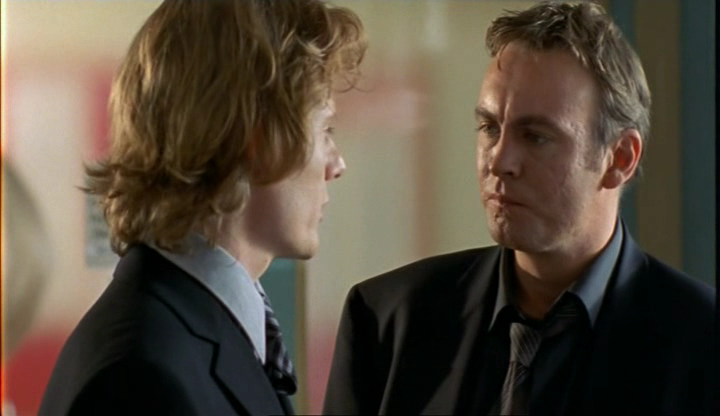 Thankfully, Peter's on the case.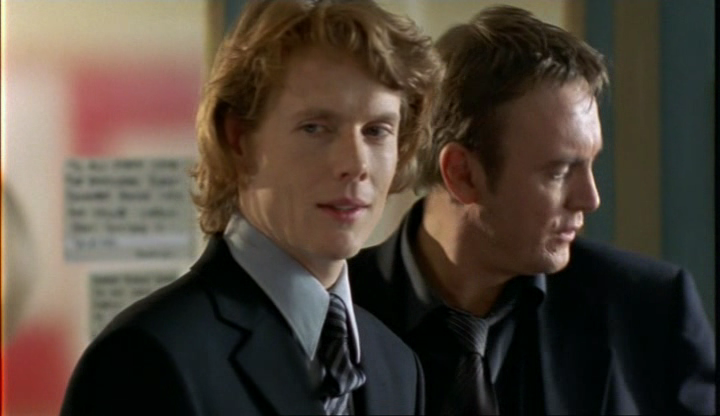 Which is just as well, because I get the feeling that if he'd been working for Katherine...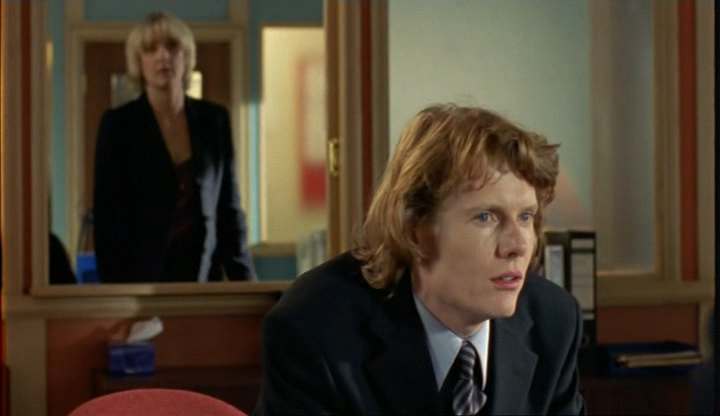 Our lot would be stuffed.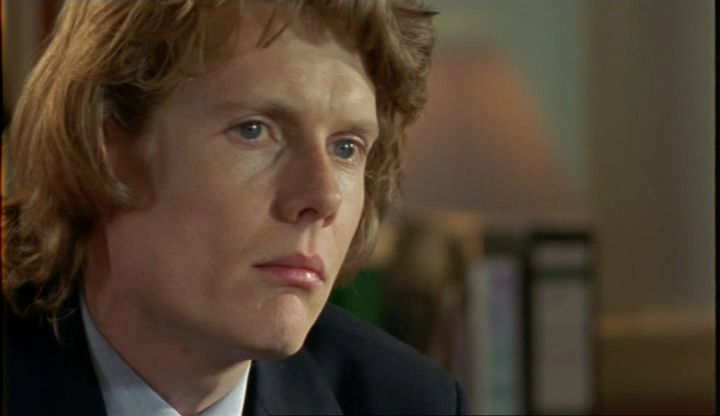 Screwed, even.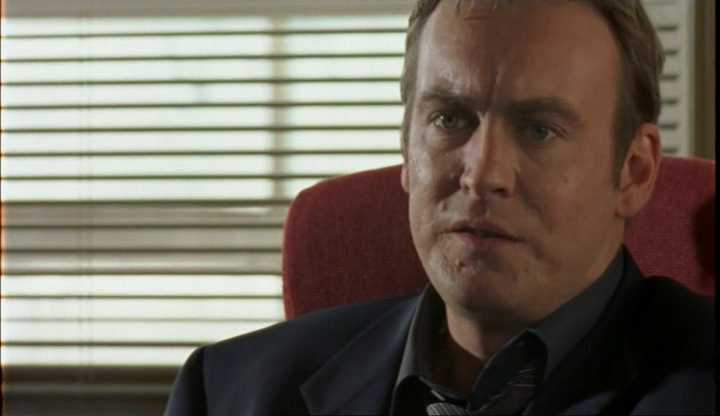 In deep water.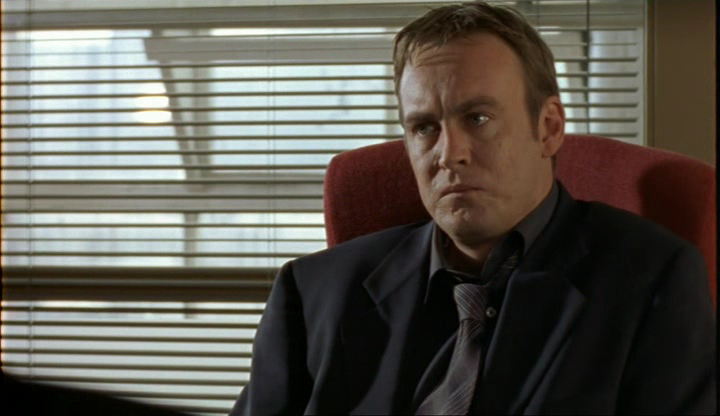 "You want to what with the what and the what?"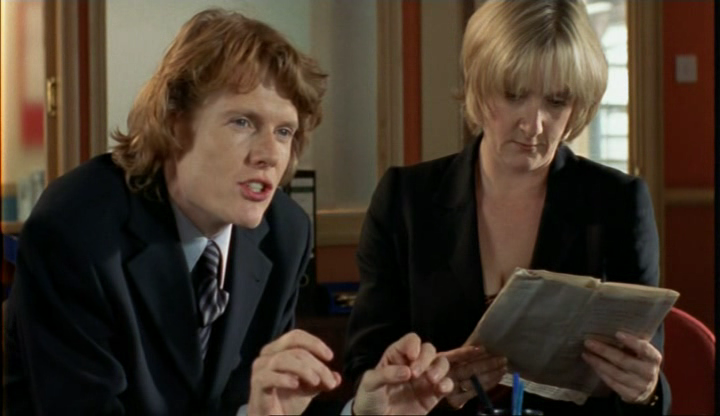 "This, this and this."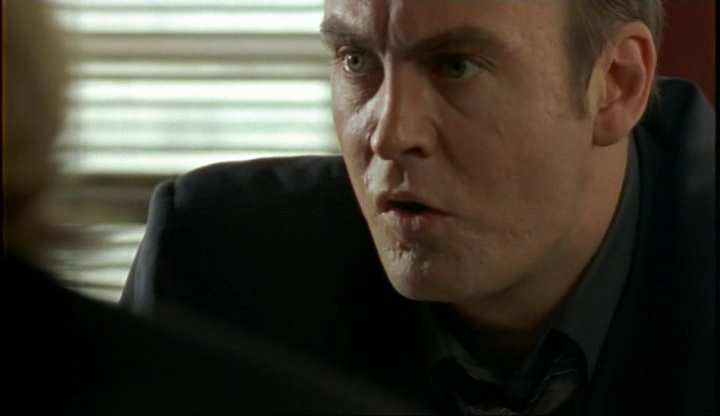 "And it'll work?"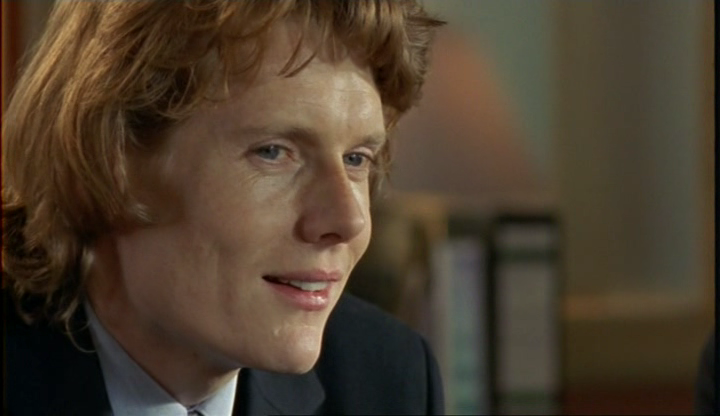 "Trust me."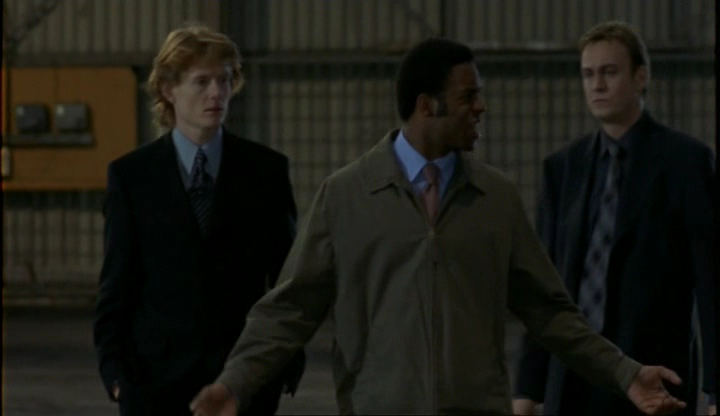 "Steve! This is not the audition stage."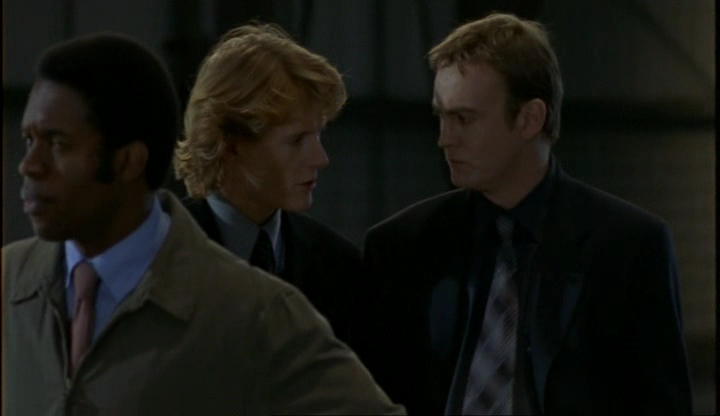 "I give him about an eight."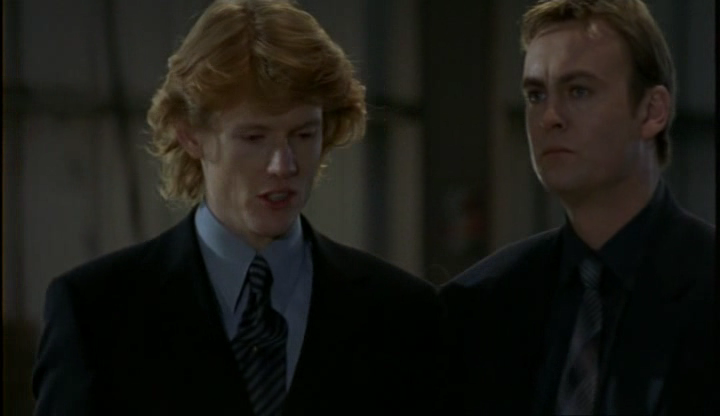 "Maybe a seven and a half?"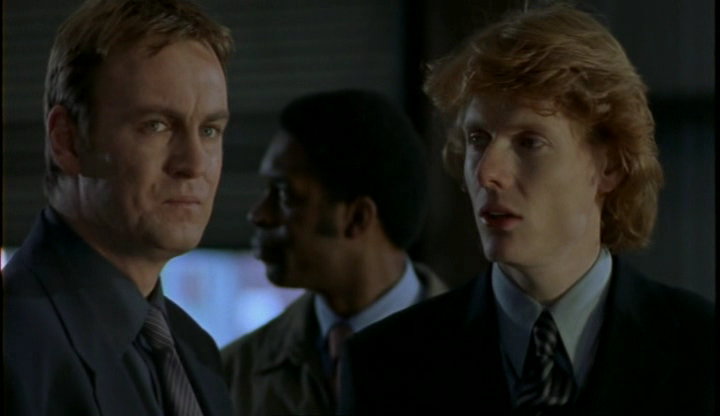 "Okay, fine. A six."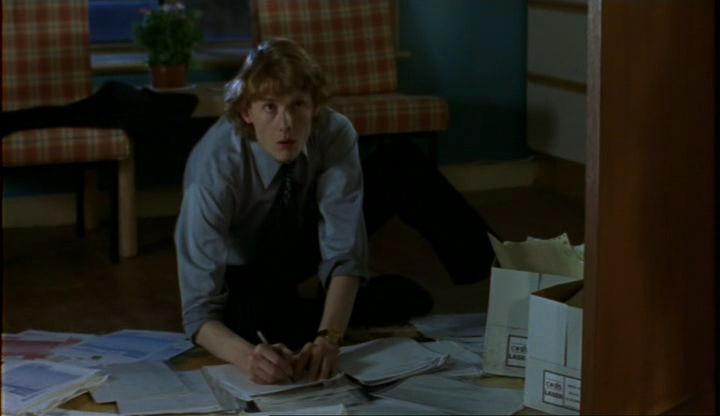 There is more scheming.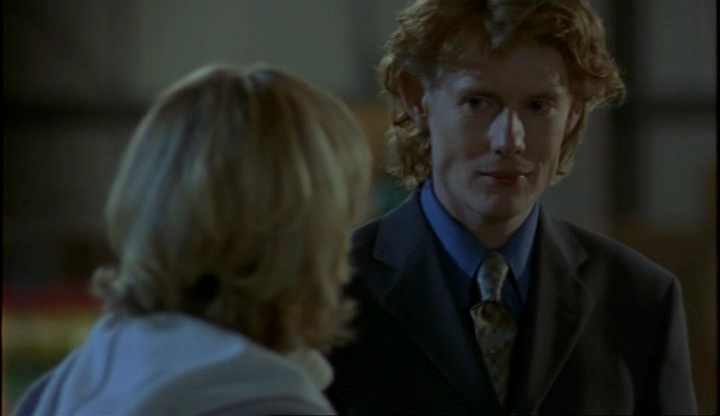 Cheeky minx.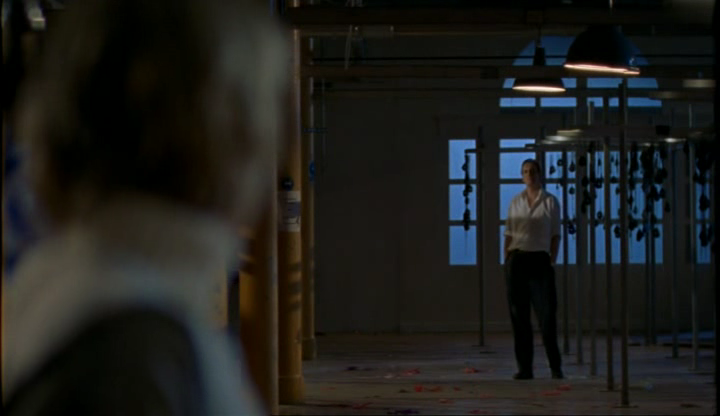 And now we get a scene I liked a lot.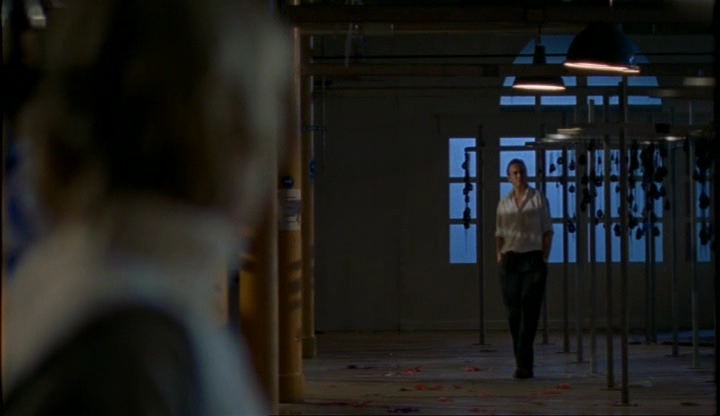 Mmmm.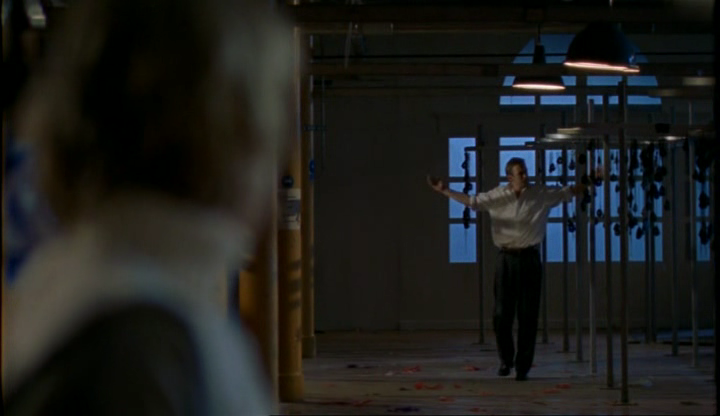 God. On. Earth.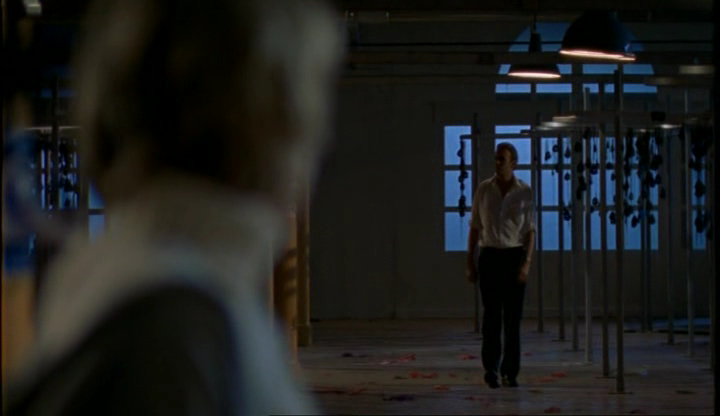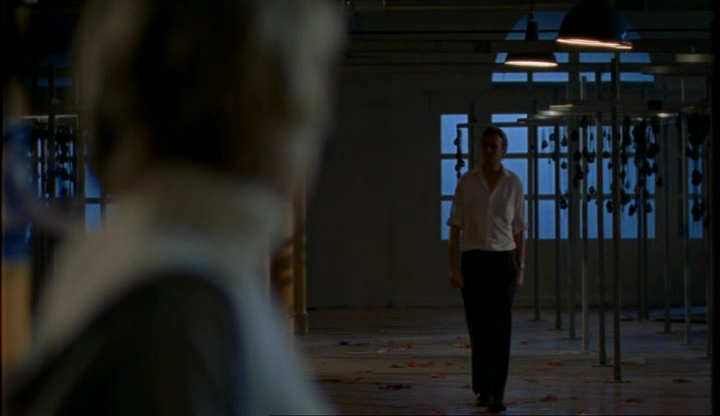 I'm too sexy for this walk, too sexy for this walk, Japan and New Yo-oork.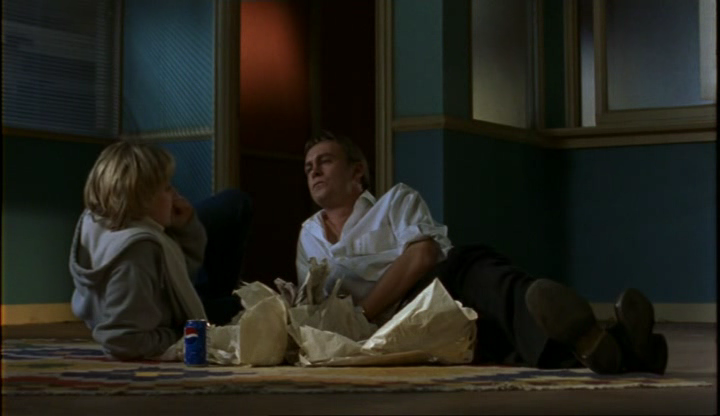 Now, this scene, I'm fairly sure, was shot just for me.



Because LOOK, we have open collar and rumpled shirt. And leaning back. And really it's just wonderful.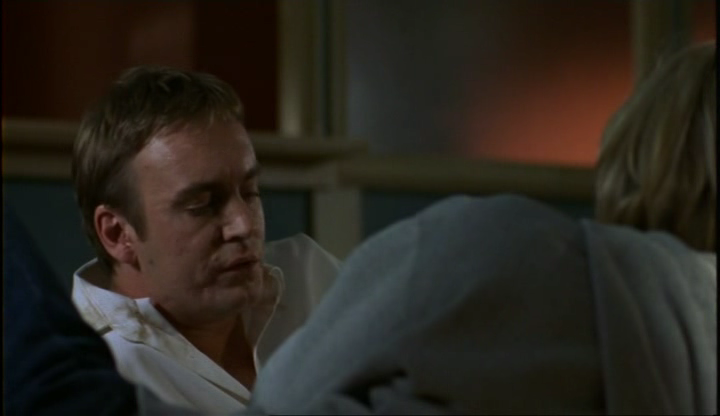 Oh, my yes.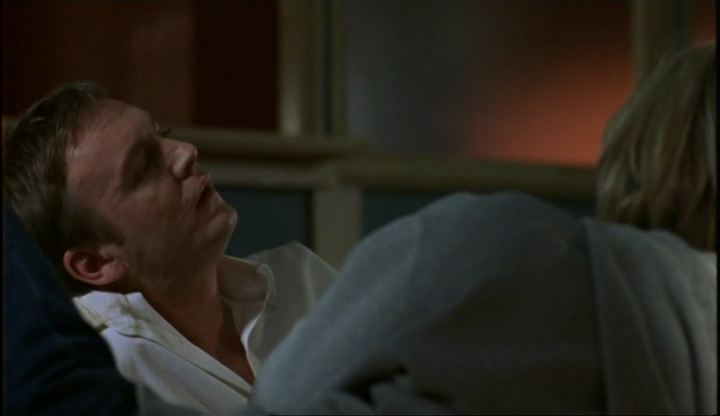 I've said it again - I know I'm one of few people who think it, but Phil really can be so pretty.



Eeeeeeee!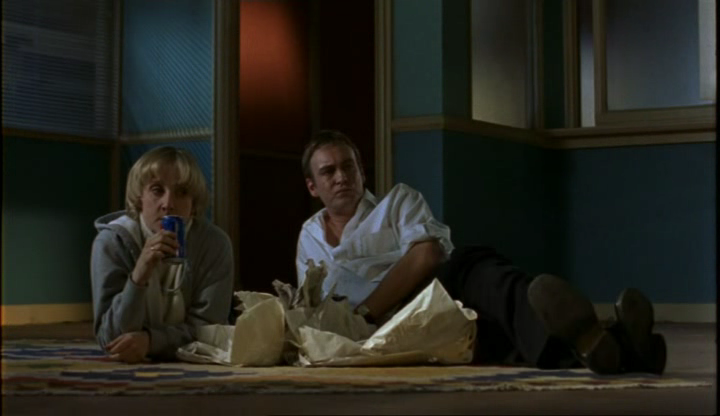 Eeeeeeee!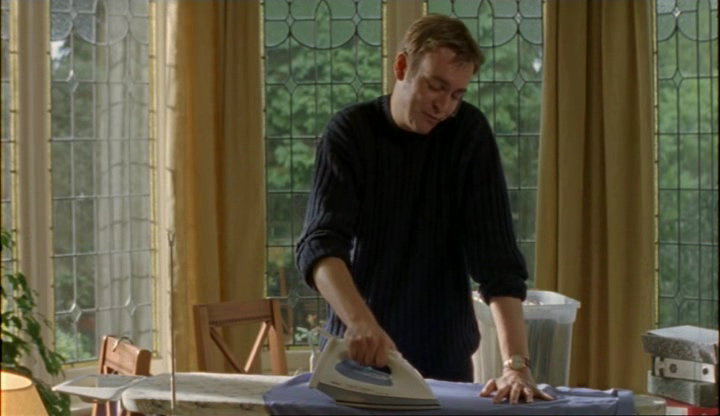 EEEEEEEE!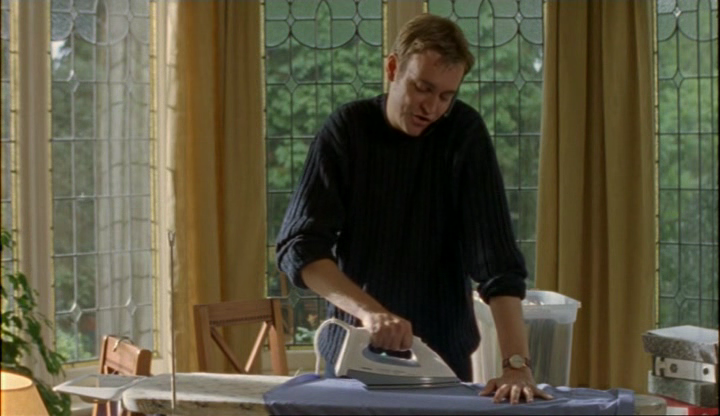 More domestication.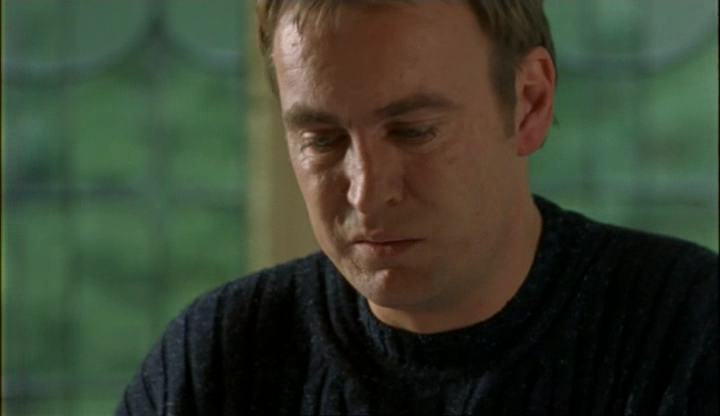 I love this.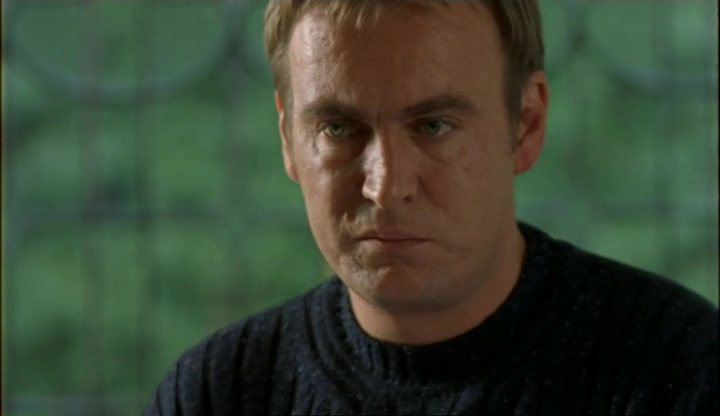 I love that we see Mack cook. I love that we see him take out the garbage. I love that we see him iron. You know Katherine never did, so it's always been Mack.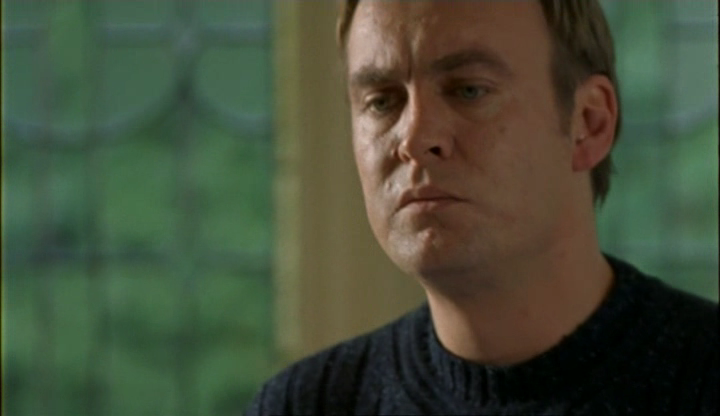 And I love that jumper he's wearing.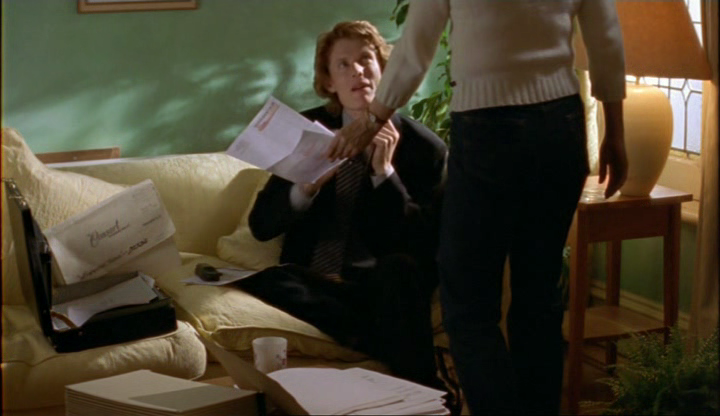 The scheme continues and it's going well.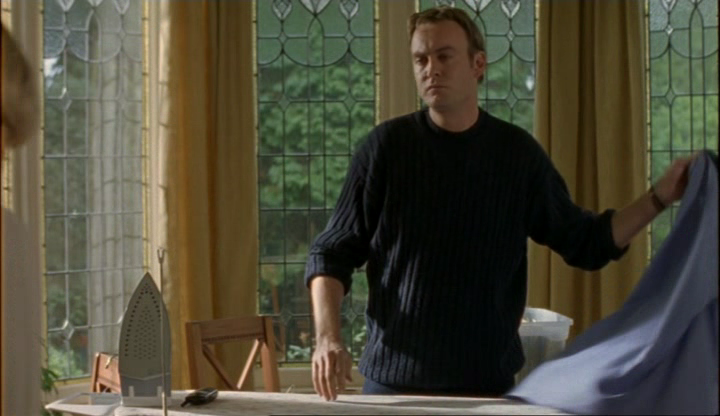 All are agog and amazed.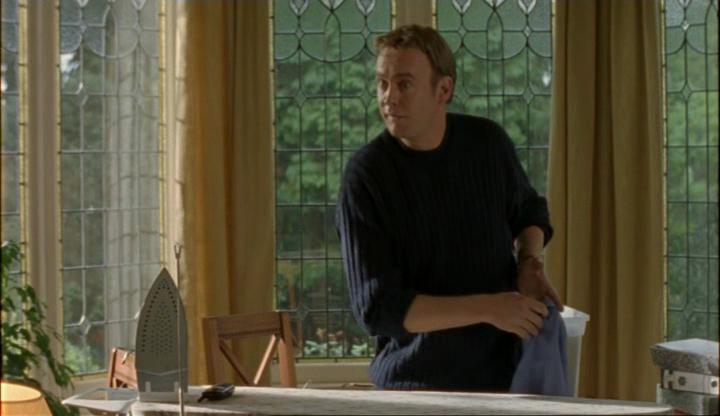 Hahahaha. Phil for the win.



:D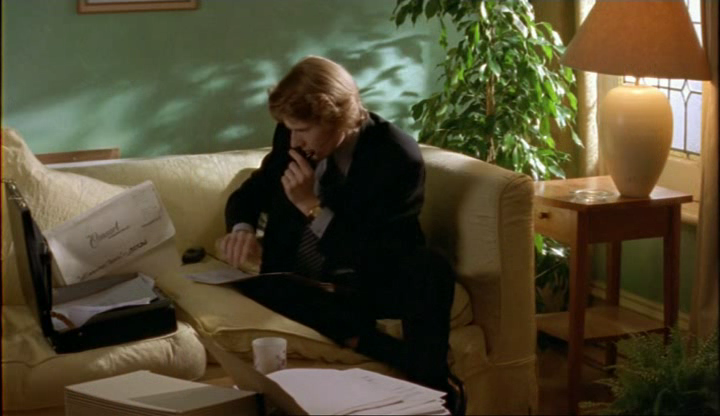 Still more scheming, and still going well.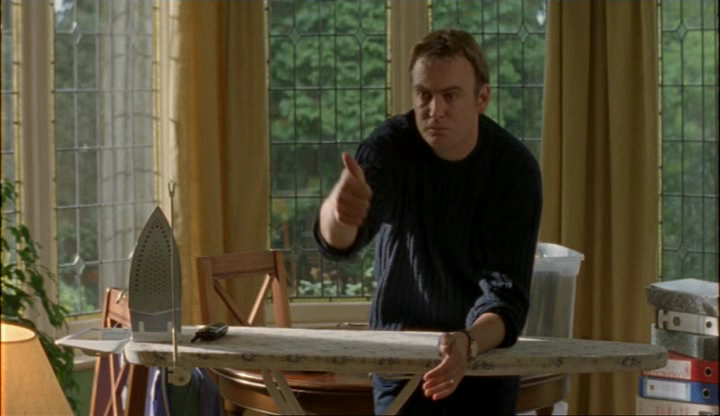 Enough to warrant a thumb up, at any rate.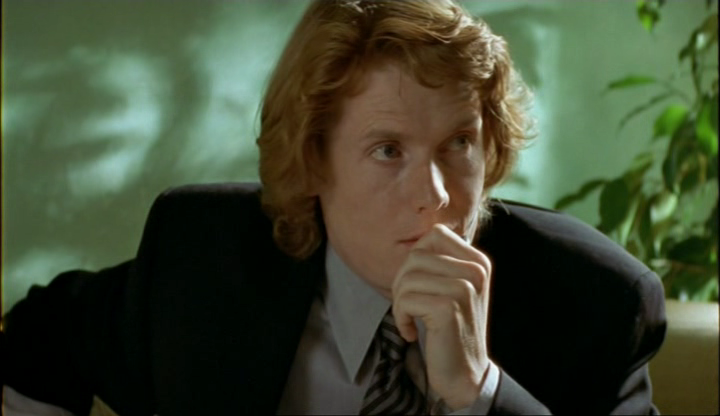 And a cheeky look.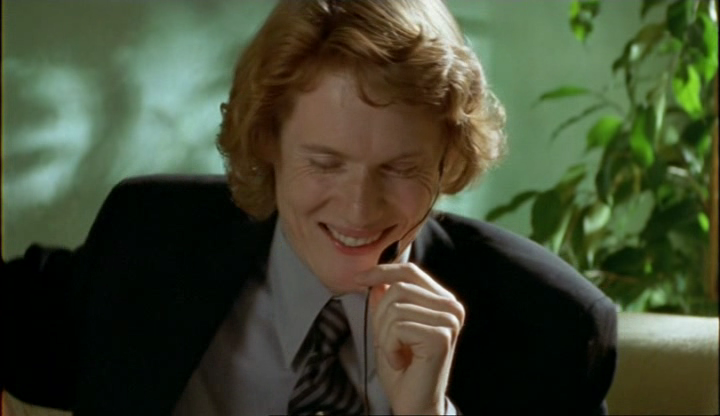 And a grin!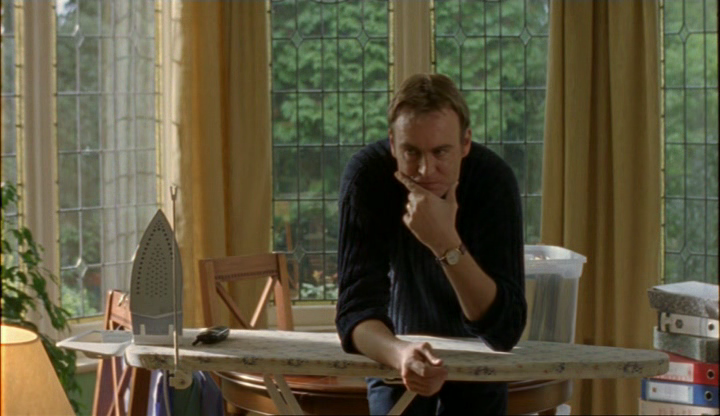 "But really, how well?"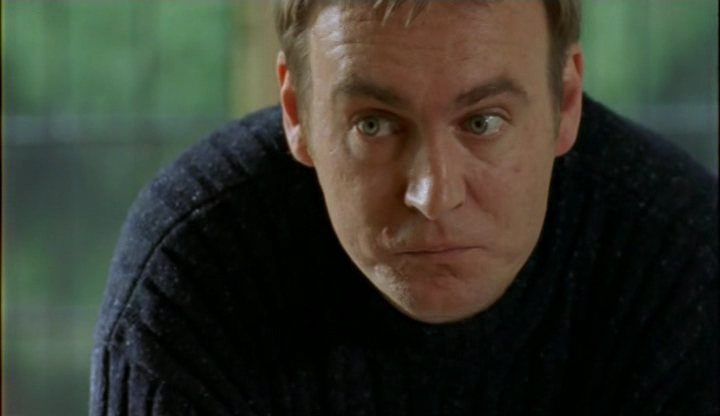 "Oh! That well!"
"Vengeance is mine!"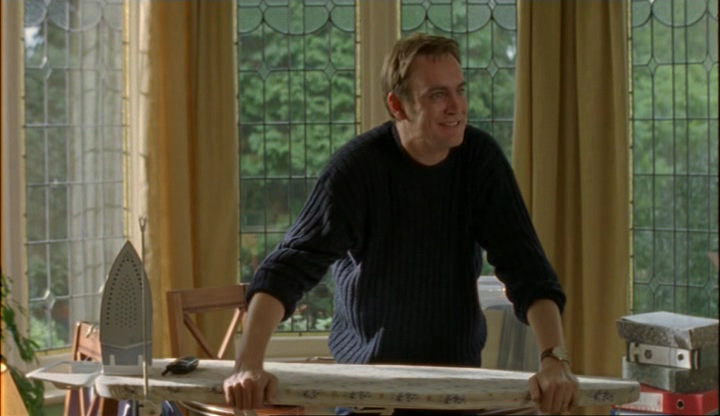 "Awesomesauce!"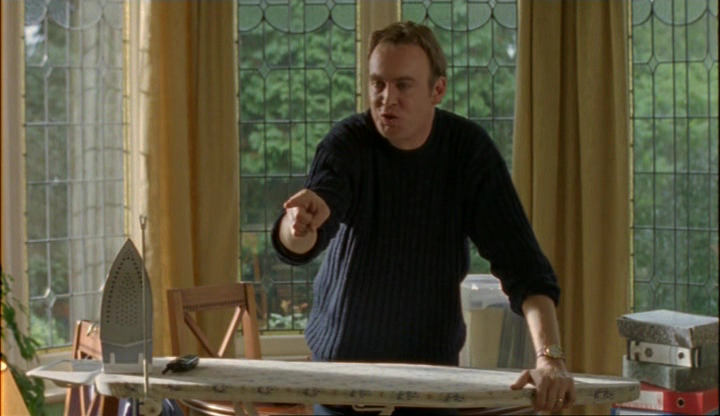 "Fangirls unite!"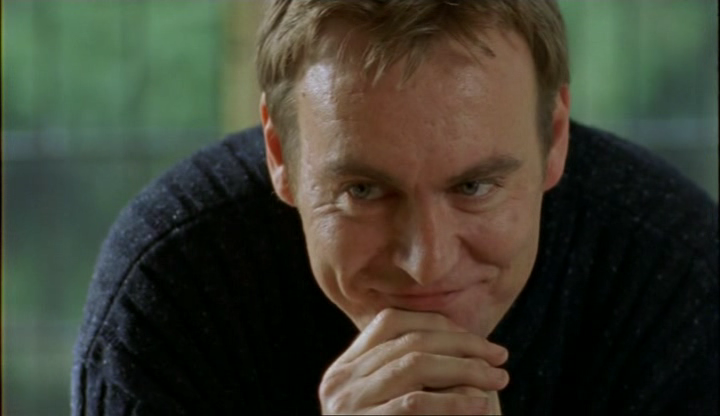 And we end with the single cutest picture you will ever see of Philip Glenister.

Awwww!



Episode 1 (John Simm), Episode 2 (Christopher Eccleston), Episode 3 (Philip Glenister), Episode 4 (Wil Johnson), Episode 5 (Philip Glenister), Episode 6 (Philip Glenister).