John Simm in Cracker, where he's all young and a killer. Not quite a serial killer, because he hasn't really got one set MO (he has co-committed multiple murders), but still... my awful, twisted little heart goes "yay!"





He is so young (he's not really, he's older than me, 24-25, but he's playing a 17 year old and he looks it.)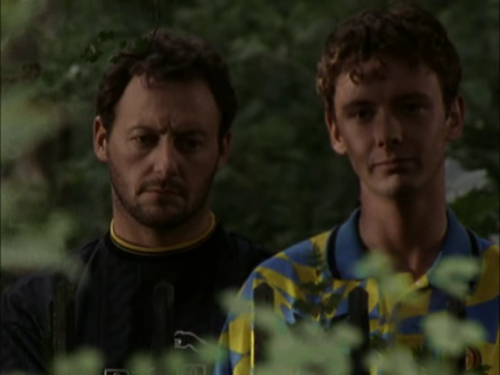 There's his partner in crime, who is an actor I see in everything and don't actually know the name of.



Isn't he sweet? Bwahahaha. Hahahaha.

In his earlier roles, John had that adorable hair all the time, so I'm assuming that if he let it grow out, it would go like that again. I really want him to let it grow. But he won't.


Overdosing on John Simm media is a perfectly healthy way to spend one's life, what're you talking about?