Hello.

I didn't completely forget, no fear.

There isn't much of Phil Glenister in this installment - but he'll be out in full force for the next two episodes. Okay, so in this post we have Phil, Wil Johnson, Diane Parish, Jason Sampson and various other people. There is naked flesh, so it's Not Safe For Work. Once again, it's not Phil's nakedness (for shame, for shame!) There are approximately 65 caps and they are 720 pixels by 416 pixels each.

I'm going to try and not just recount the entire episode plot.




We begin with this rather pretty shot of a clock. It signifies - you guessed it - clocking off time. Oh happy day.



Steve tries to get out of getting to work on time the next day, asking Trudy to cover for him. Mack pops up out of nowhere and says he'll be seeing Steve bright and early.



Mack swaggers away, content that he has ballsed up another person's plans with great success. Yay for being Mack.



I'm not doing a very good job of not recounting the plot, am I? Oh well.



This is Steve's wife Sylvia. I remember her as Eva from The Bill. Yes, I used to watch The Bill (I was especially fond of Hywel Simons' character.) I think The Bill might be one of the few British shows Phil hasn't popped up in. Unless he has. Actually, he probably has. He's been in Heartbeat. Apparently, Diane Parish has lately been on Eastenders. I bet Phil's been on that too. And that was the thrilling life of almost-crud-but-not-quite-because-it's-fun British tv.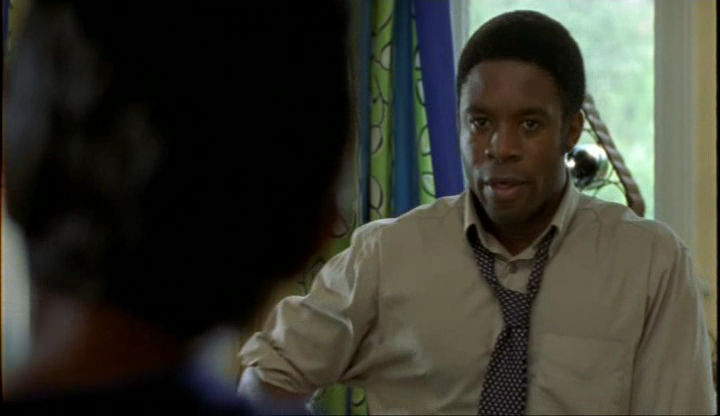 Wil Johnson's from Waking the Dead. According to imdb, his real name is Wilbert.



That's rather adorable, don't you agree?



Sylvia doesn't.



He doesn't mind.



Fun happy times, tinged with not so fun times.



See, I do have to explain this - Sylvia knows about Steve's having cheated on her, but doesn't know who with.



We established the cheating in the last installment.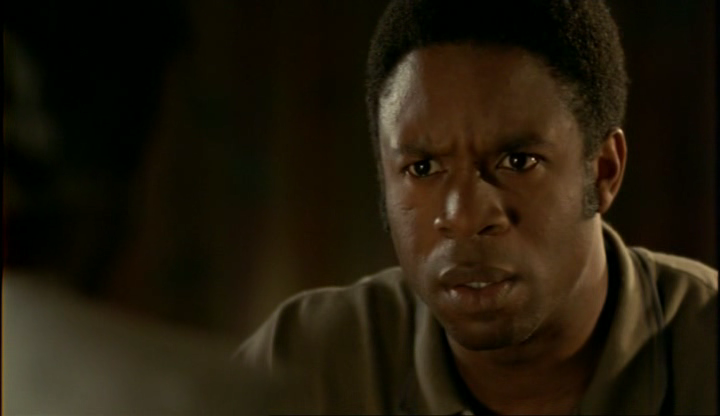 Somehow, demonic cow Katherine Mack managed to woo Steve (amongst many others), at some point. It was a one time thing, and is well over.



Steve's trying desperately to patch things up.



He's not completely failing.



Not completely.



Maybe just a tiny bit.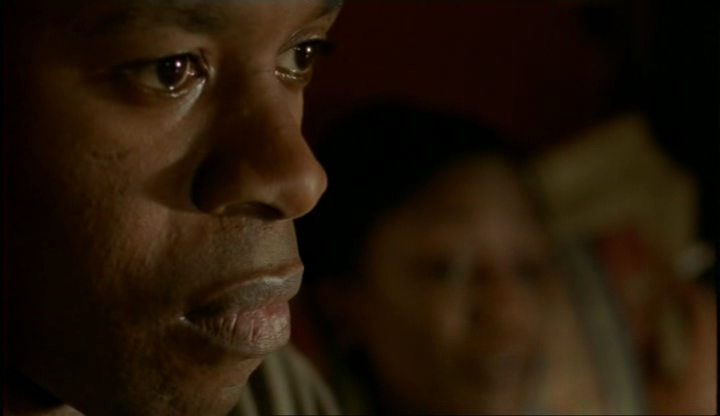 He's thinking something along the lines of; 'there must be something I can do? Look at me up close - I am gorgeous. Surely I shall be over to turn her over to my side?'



'Maybe if I eat her face?'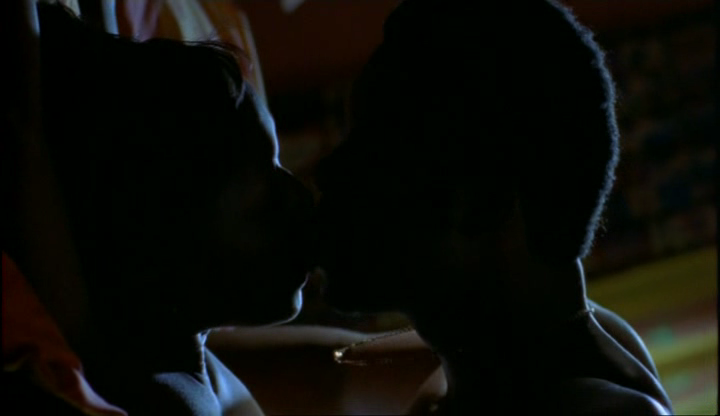 And we get something which fills me with shock, shock and more shock. A tastefully shot romantic sex scene!



It's amazing! Annie Lennox plays in the background. There's muted lighting and blurred focus and concentrated foreground shots on wrought iron as the rumpy pumpy goes on in the background!



Just as shocked as I am - look at them. Downright bewildered, I'd say.



OR, that could be the burglar who just entered their room.



I don't know about you, but if a burglar appeared in my bedroom, my expression would probably be a lot worse than this.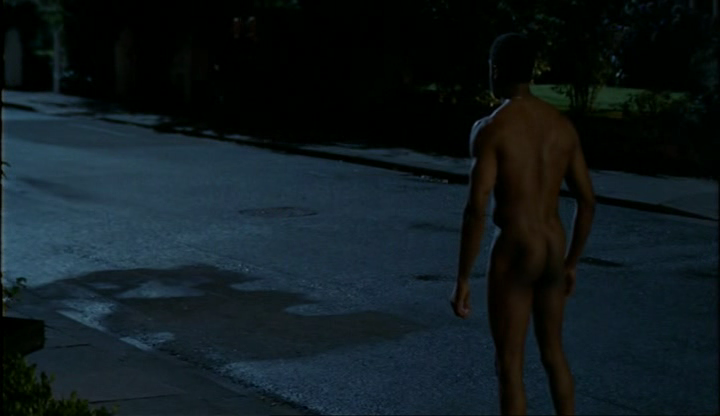 Then again, I wouldn't go running after them stark bollock naked.



Not that I mind, of course. In fact, I couldn't possibly mind the nakedness less.



As if sex and naked aren't enough, we also get drugs.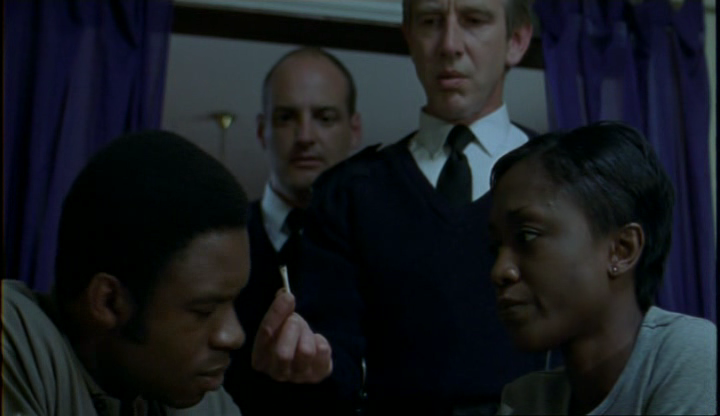 And uniforms.



But mostly drugs.



From the diary, quote. "I killed her. She's been killed. I'm a killer, an ace killer." That particular entry is not awash with ambiguity. Dated November the fourth. The day after the murder. --- Sorry, wrong show.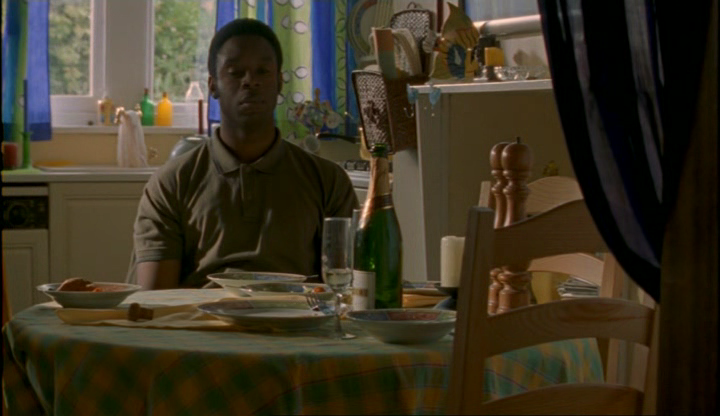 Steve's not so happy about his having been arrested.



I wouldn't have been either. Of course, he was mostly arrested due to something his son had done - so they have a face off. He's not quite as menacing as you'd have thought, with his son towering over him.



I really wouldn't like to say. Just... no. [I believe it involves popping Steve's knuckle back into place.]



And somehow, Steve is completely unscathed.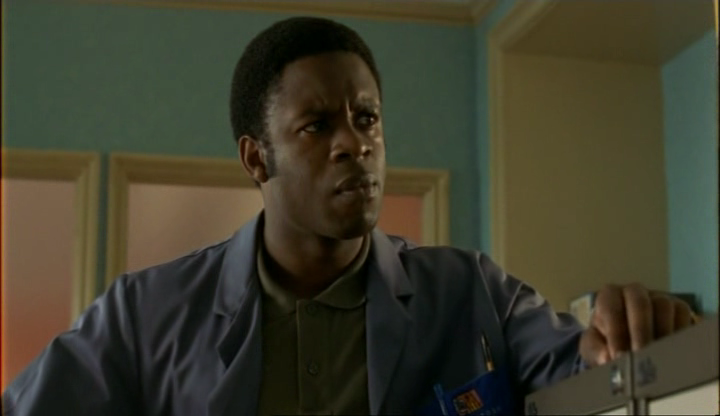 Mmm. Unscathed.



Phil gets his DCI Bell on.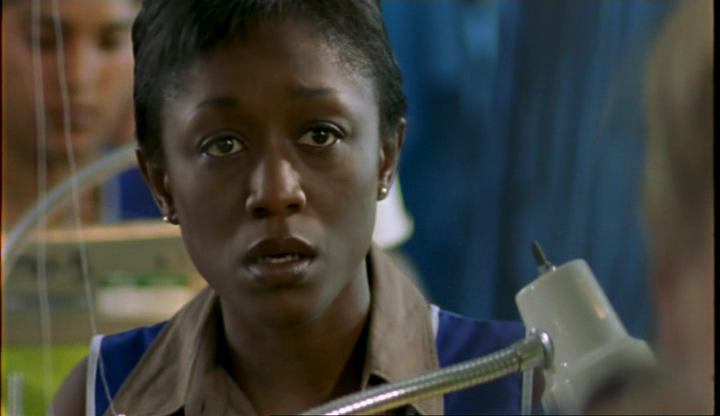 Poor Sylvia, she's clearly not pleased with this showing of Alpha Male.



Mack tries to assuage her worries.



With 'tries' being the operative word in that sentence.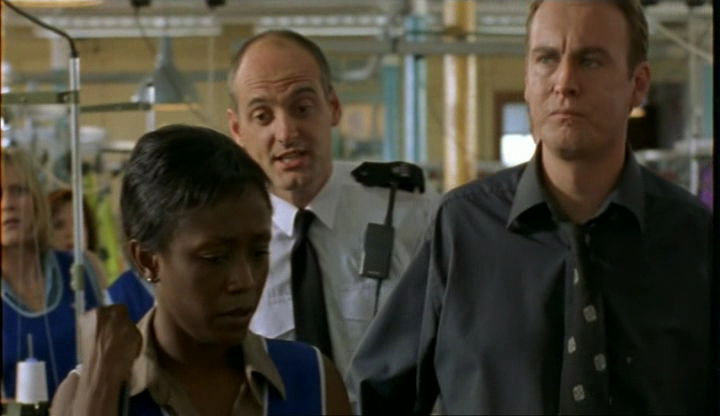 That's fine acting from Phil. I believe it's the 'what am I having for dinner?' look. "Hmm, could murder bangers and mash."



This is Jake. I should probably mention him for a moment. He's Steve and Sylvia's son.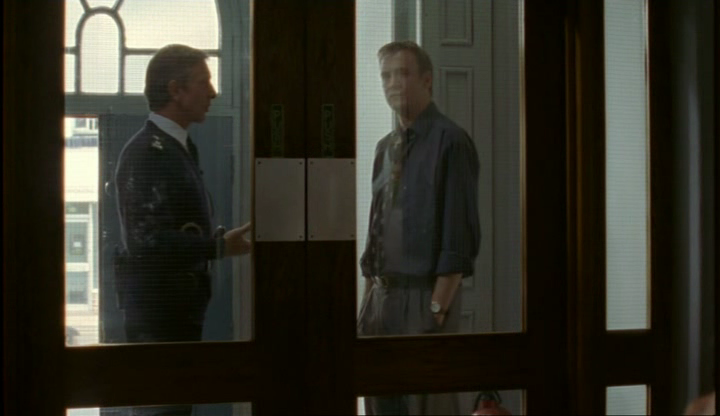 Mack vouches for Steve.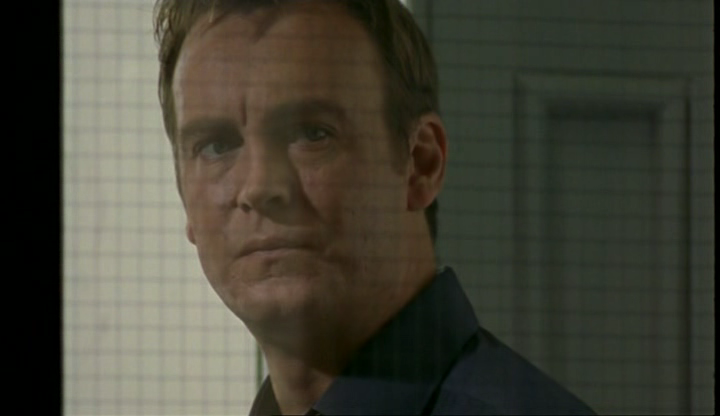 I have a crease between my brows like that when I'm concerned. It's considerably more shallow than Phil's - just like my personality.



EEEEE! Phil's "I'm pissed off and I will cut you" look.


"I'm sorry I said your cock was 'this big'."

Nothing says manly bravado like resting your fist on the window frame.


Philip was a hamster in a previous life.

RARGH!



I actually love this scene. Steve gets all indignant and makes Mack see some sense (Mack is threatening to fire Steve), although I suspect Mack was always planning on re-employing him.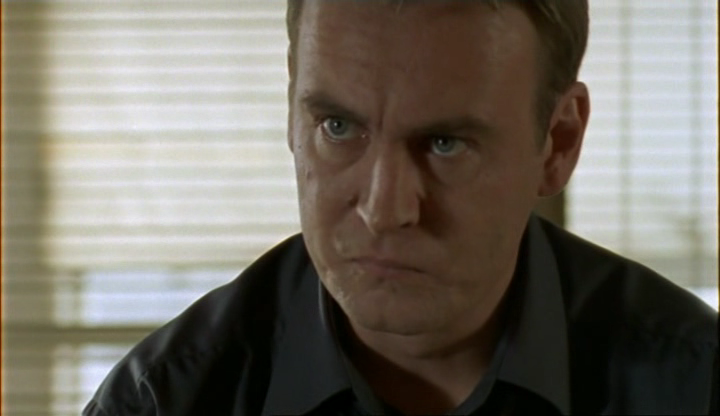 9.8 on the Loz scale for the "I now have to do something and act like I don't want to, but really on the inside I am full of GLEE" expression.



I may or may not have an obsession with Phil looking at his feet.



Steve's all contemplative for some reason. Possibly about the inanity of my commentary.



Phil needs you as a fangirl (but he won't look you directly in the eye, because frankly you scare the hell out of him.)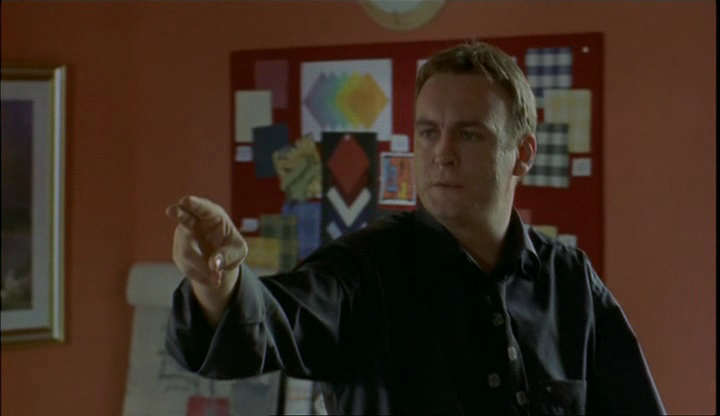 Kiss Kiss, Bang Bang



Mack's being all indignant here himself, can you tell?


"I wonder if we have any ketchup?"

I think this is the last we see of Mack this time through.



But look at this pretty shot of what I am presuming is Manchester.



And the cat fight from hell! Sylvia thinks she knows who Steve had the affair with. She's very, very wrong.



Another shot with interesting composition and good blocking. Clocking Off was very nicely shot.



This would be Steve, still trying to patch things up.



The emotion in this scene is very believeable. It's hard to capture in still pictures.



The episode ends on a very bitter note, unfortunately. Jake gets in trouble - all because of that burglar person we saw way back when. Bad things happen, rocks fall.

Well, that was fun. Episodes 5 and 6 to be coming within the next week if I'm organised.



Episode 1 (John Simm), Episode 2 (Christopher Eccleston), Episode 3 (Philip Glenister), Episode 4 (Wil Johnson), Episode 5 (Philip Glenister), Episode 6 (Philip Glenister).