Clocking Off Episode 3 centres around Mack and his wife Katherine's relationship. That means we have quite a lot of Phil.

You'll find about 88 caps, which are 720 by 416 pixels in size. There is some nudity. Featured actors are Philip Glenister, Christine Tremarco, Lesley Sharp, Andrew Sheridan, Joan Campion, Wil Johnson, Jason Sampson and Darren Higham. Almost all of the caps are of Phil. I basically detail the plot of the entire episode, so if you don't want to know what it's about - you might not want to click.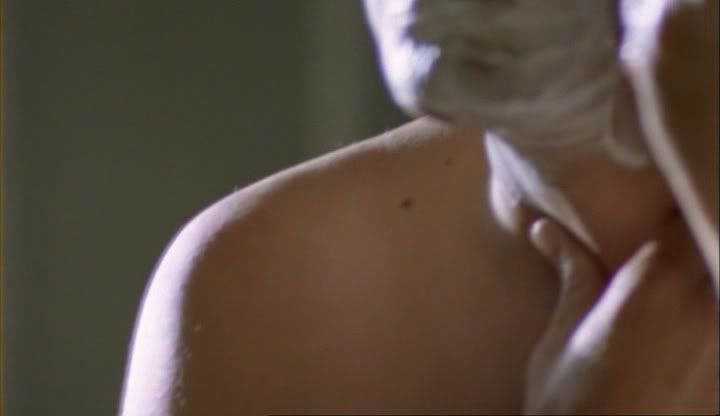 We begin by seeing someone shaving. Who could it be? (I don't much care - I'm busy staring at the naked flesh.)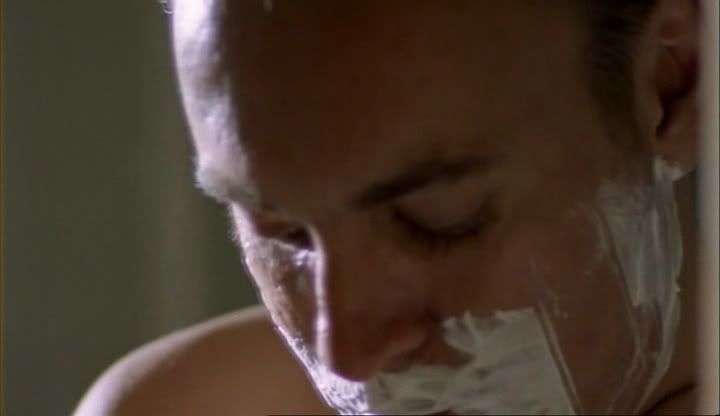 I'd know those eyelashes anywhere.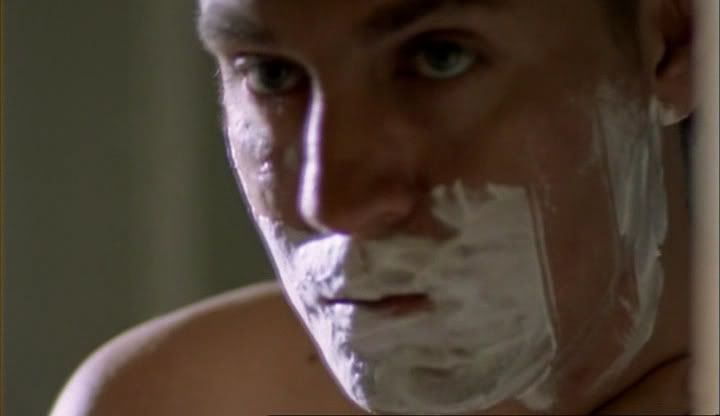 Oh look - it's Phil as James Mackintosh.



With magically floppy hair! You may remember it was short in the small scenes we saw him in with Christopher Eccleston's episode. It must have grown quickly. (Actually, the episodes were probably shot out of sequence, because it's short again next episode.)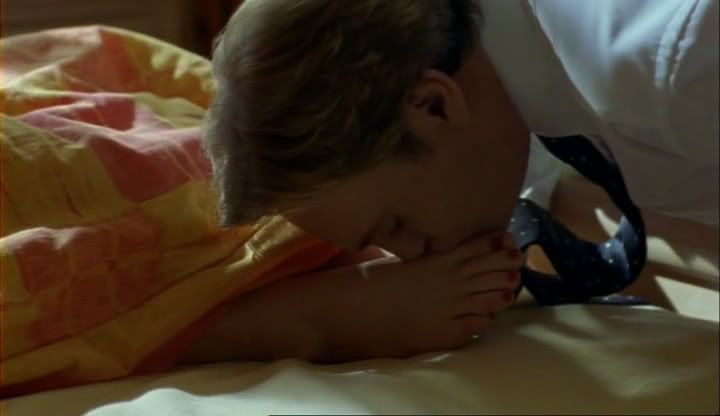 This is Mack kissing his wife's foot in a gently tender and slightly offputting show of affection.



This is a complete bitch from hell Mack's wife Katherine (who just happens to be a complete bitch from hell.)



Mack tries to wake her, but she's a lazy cow.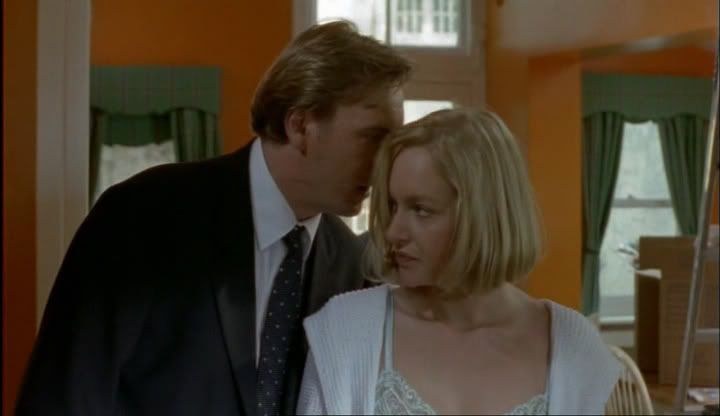 Which he tells her. (No. He doesn't. He dotes on her.)



This is KT, played by Andrew Sheridan, in a truly brilliant performance. He works for Mack. Unbeknownst to Mack, KT is having an affair with Katherine. He's not the first. Look at him - he's clearly a kid. Later on, we also find out he gets half his pay from disability.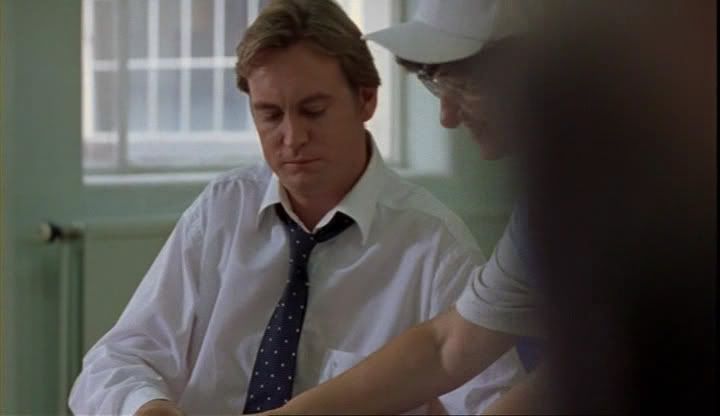 Mack sits down for some lunch.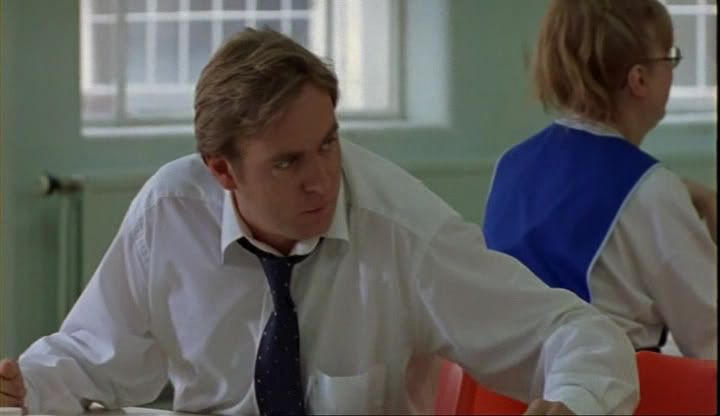 He tells his employees off for heckling KT. They're going on about KT having a girlfriend.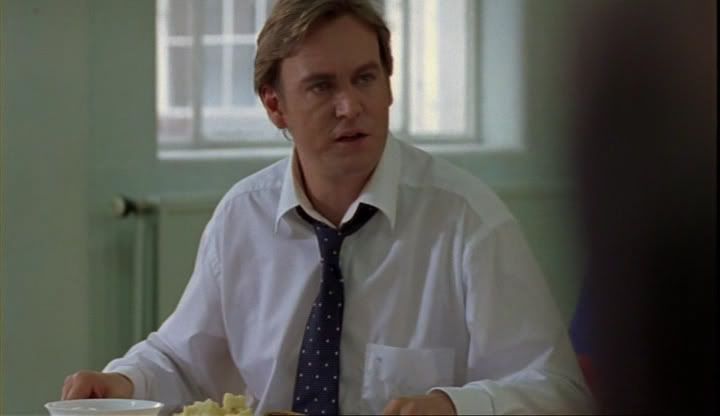 He's really quite insistent that they should leave him alone.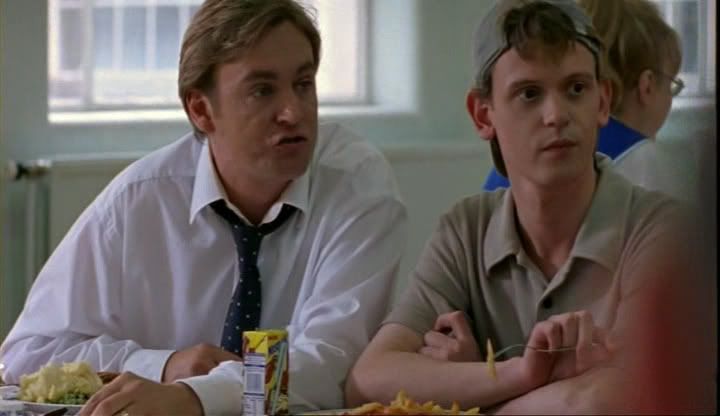 He invites KT to sit next to him at the dinner table, whilst still telling off his other employees.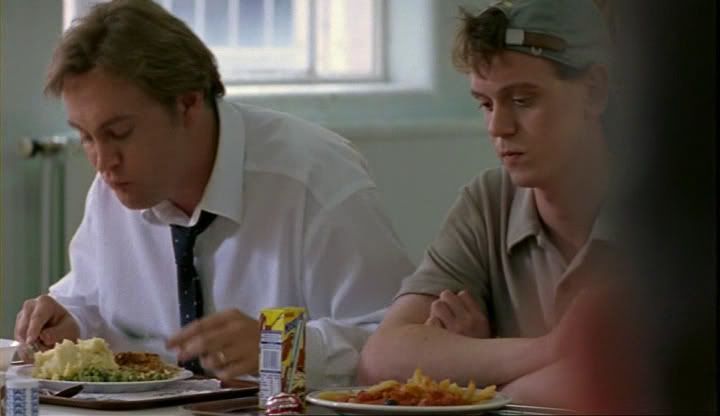 Which KT does, feeling very uncomfortable, by the look of it.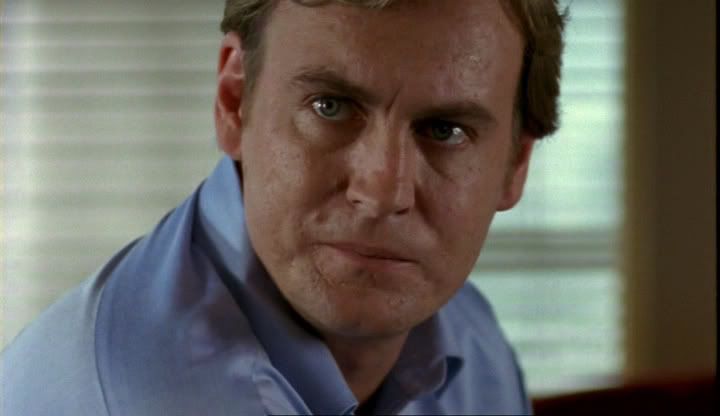 Mack asks KT if he knows what he's doing with his girlfriend. KT acts very much like a scared rabbit, thinking Mack knows.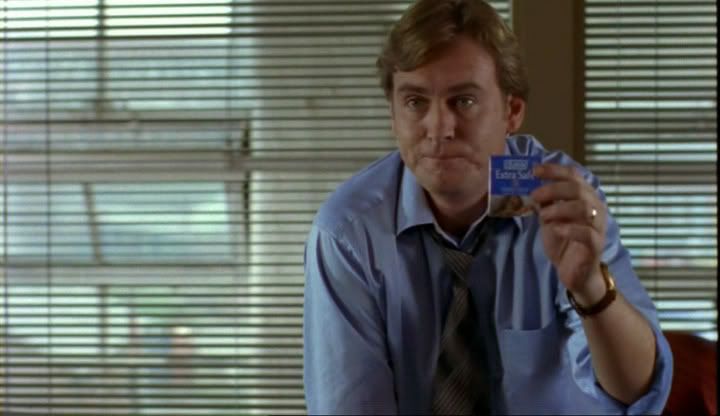 But Mack just wants to give him a lesson on prophylactics.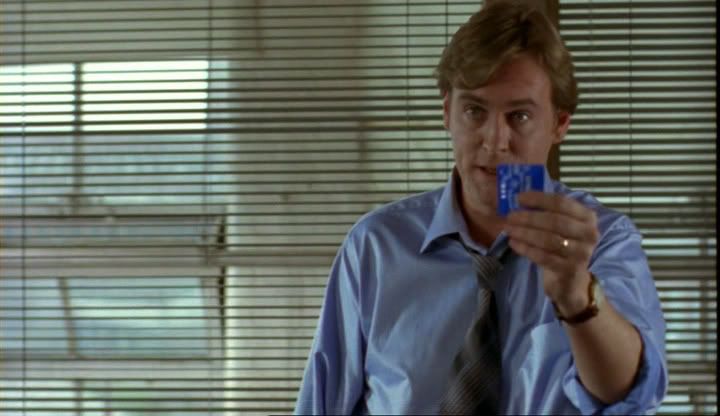 You can probably guess this one of my very favourite scenes.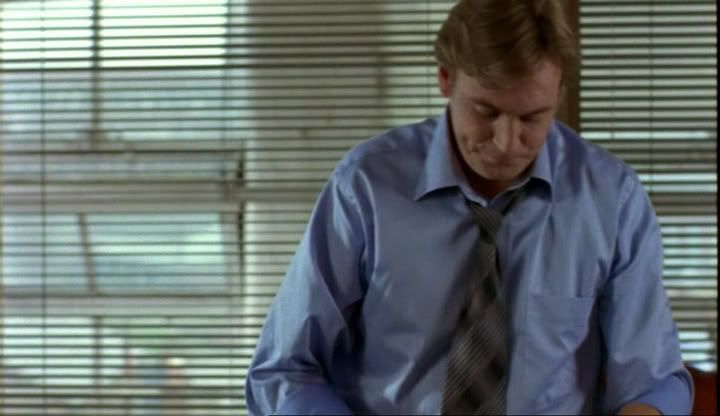 Mack is so uncomfortable about it.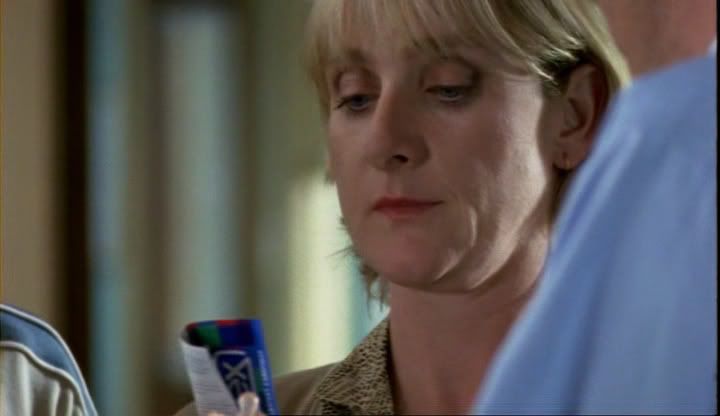 And ends up foisting it off on Trudy, his assistant.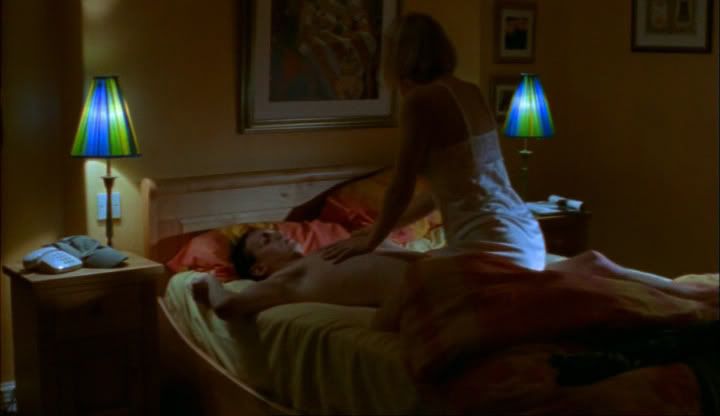 This is an example of KT and Katherine's relationship - not to mention the thoroughly unattractive sex scenes we get to see throughout Clocking Off. These scenes do not make sex look romantic in the slightest. And it certainly isn't romantic between KT and Katherine.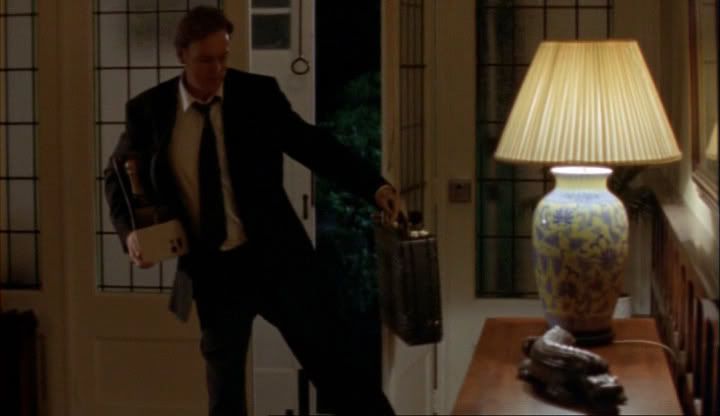 Mack comes home.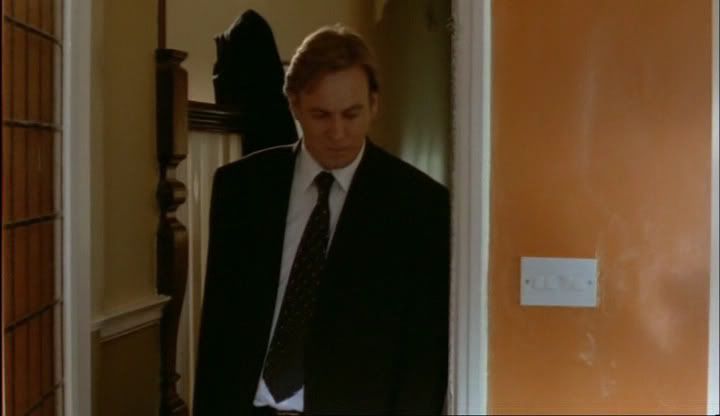 Mmmm.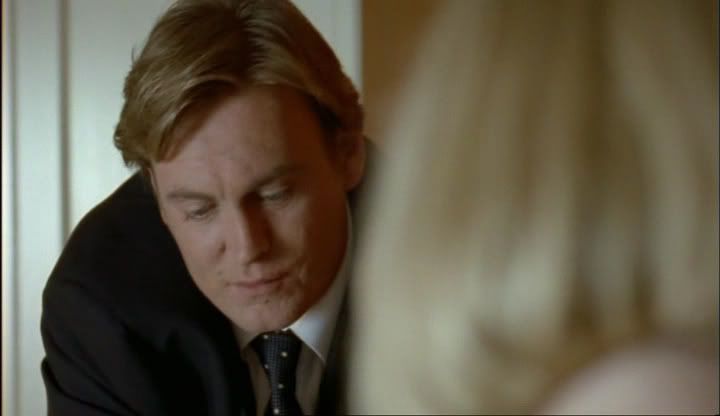 Now, the thing about Katherine is - she knows that Mack was coming home at this time. She's purposely set KT up to be found out.



I have to admit, I never understand Katherine's motives throughout this episode. I just don't. Look at him. He is lovely. Mack even appears to be a fine, upstanding man. He's a bit protective, perhaps - but I don't know if it's that she's the way she is because he's over-protective, or he's over-protective because she's the way she is. It infuriates me.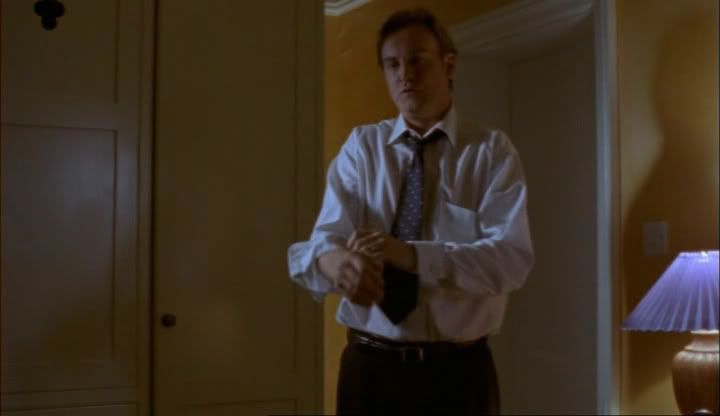 And please take this moment to notice a Simmism slipping into our Philip's performance of this poor man.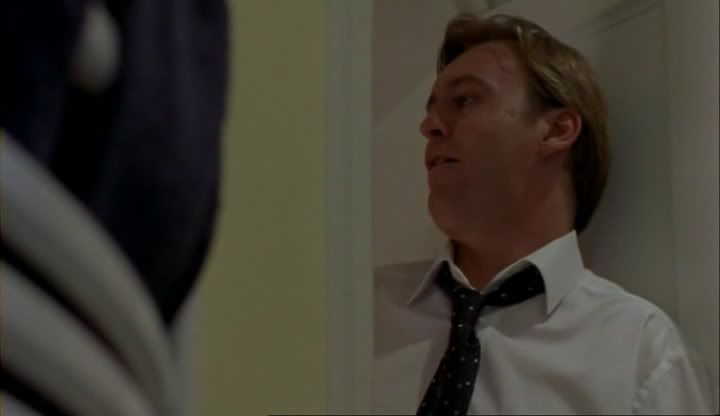 At the last minute, just before he's about to see KT, Katherine ushers him away. It turns out she's not completely heartless.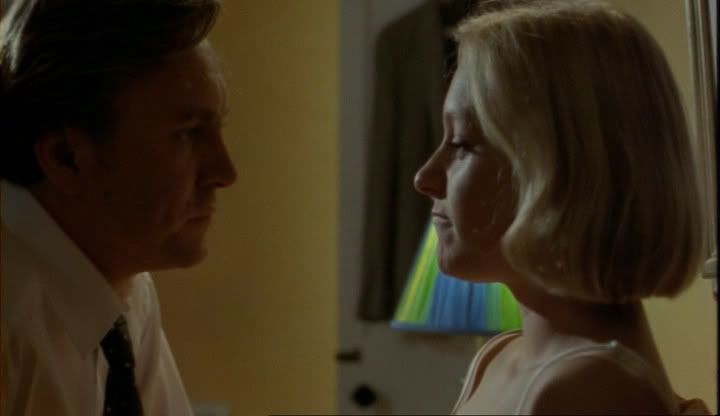 Mack really is very loving towards Katherine. Almost sickeningly so, on occasion.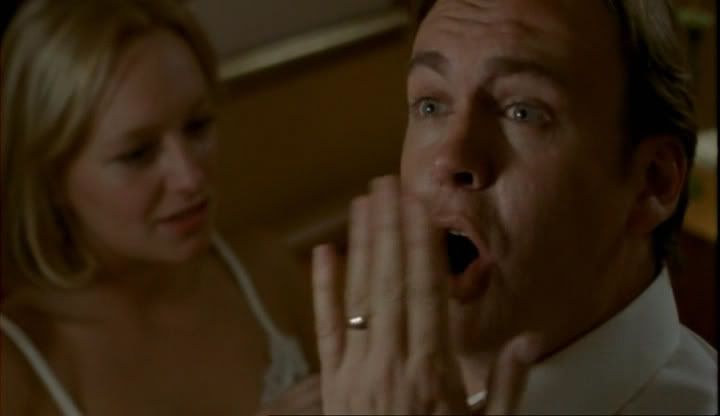 She says "do you know what I fancy? An Indian." And this is the result. Okay, so Mack's sense of humour leaves a lot to be desired. But he's still a good man, for the most part.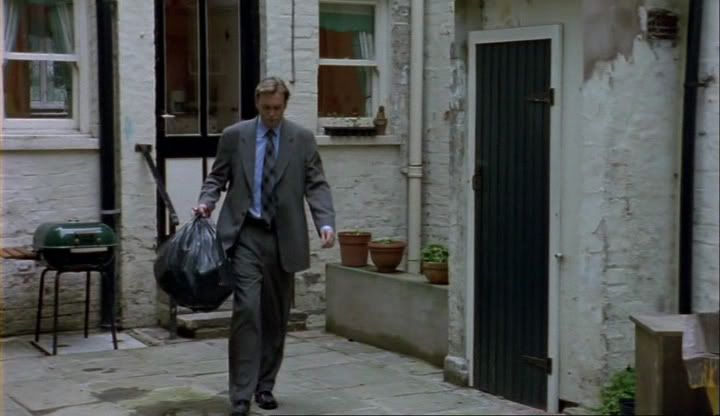 Mack even does housework.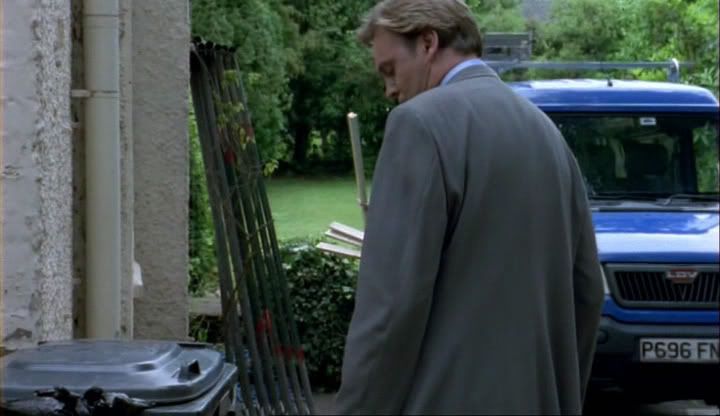 After KT winged his escape, he left behind something. And Mack sees it.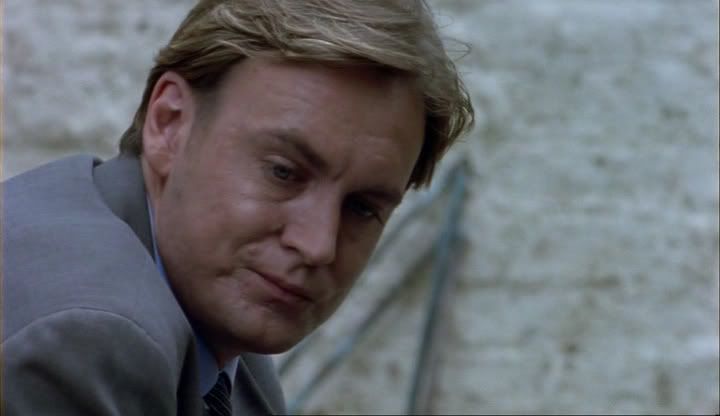 He looks around a bit, trying to understand.



It's one of KT's shoes. But he doesn't know it's KT's. He just knows it isn't one of the workmen's.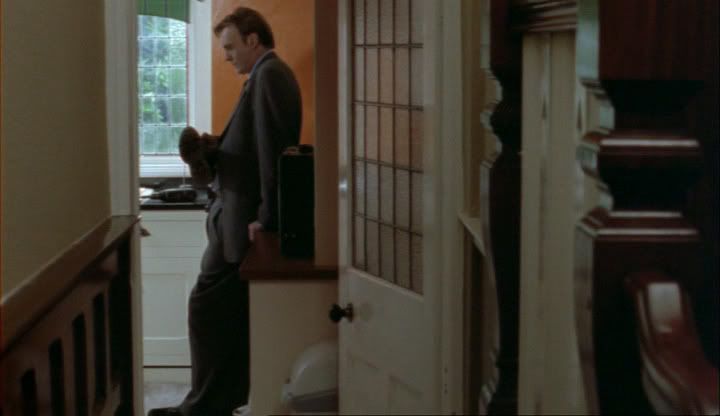 The shoe confuses and worries Mack.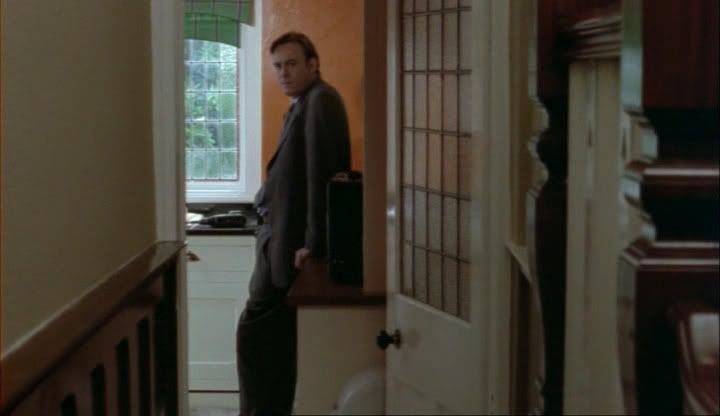 But he doesn't confront Katherine about it.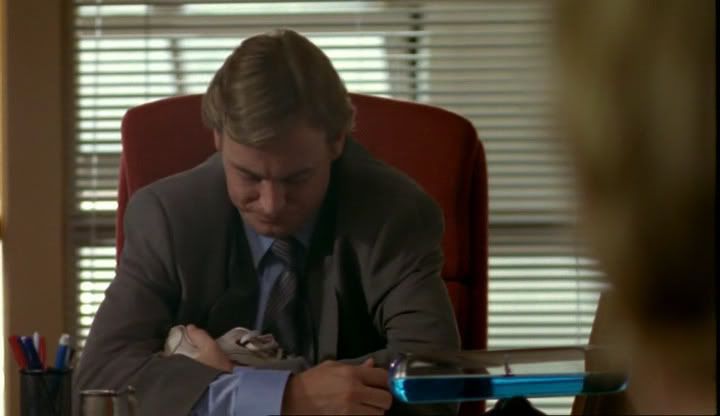 He takes it to work and ogles it for a very long time.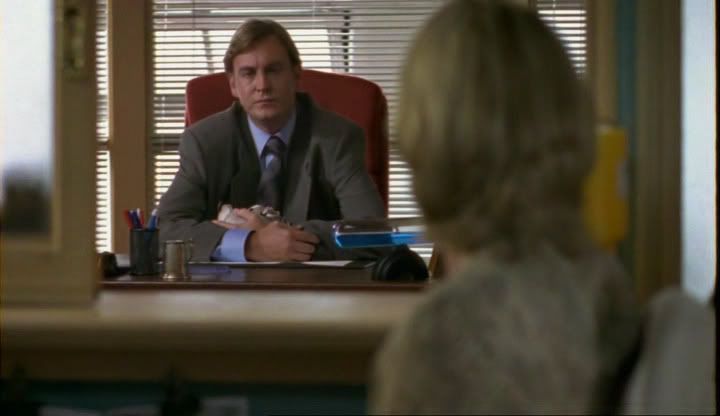 Composes romantic poetry. Oh shoe oh-aye, Oh shoe oh-me, you're white and athletic, you fit like a dream.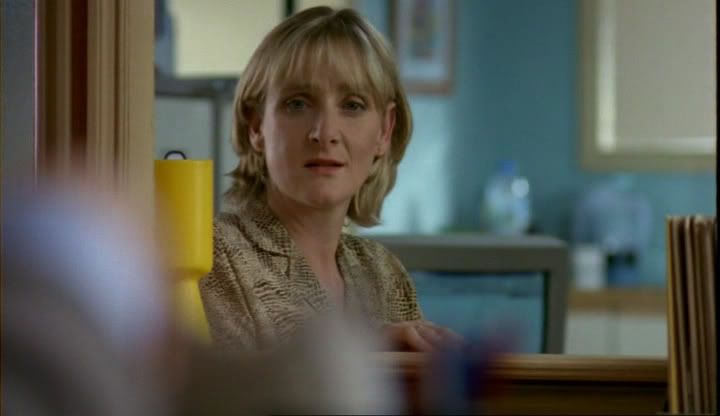 Trudy worries about that a little bit. I'd just like to take this moment to say that I adore Trudy. She respects Mack. I love the relationship they have. You can tell they work well together.



Mack assures her he'll give the poetry a rest.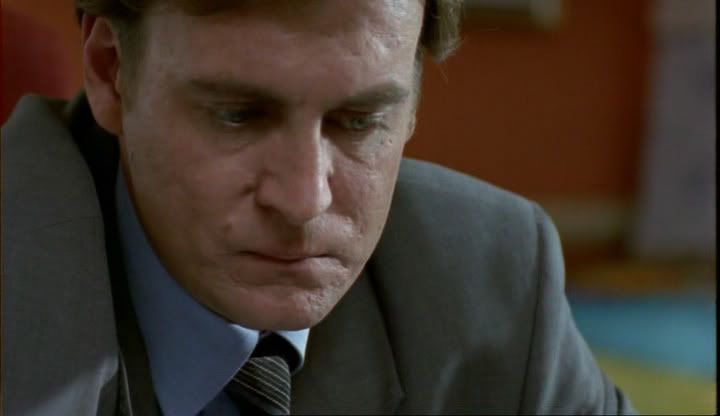 We all cheer.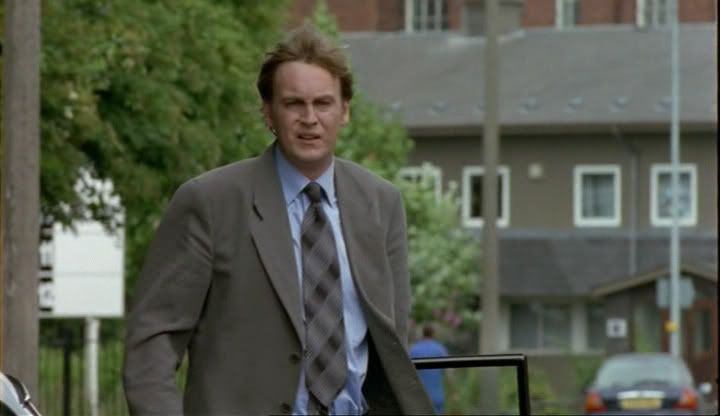 The next day we discover that KT's guilt has been building, and building. He steps in front of Mack's car.



Actually, it's hard to say that it's guilt. It's a form of guilt, sure, but it's not that he really thinks he's done anything wrong, I don't think. It's hard to tell with KT. Poor lad.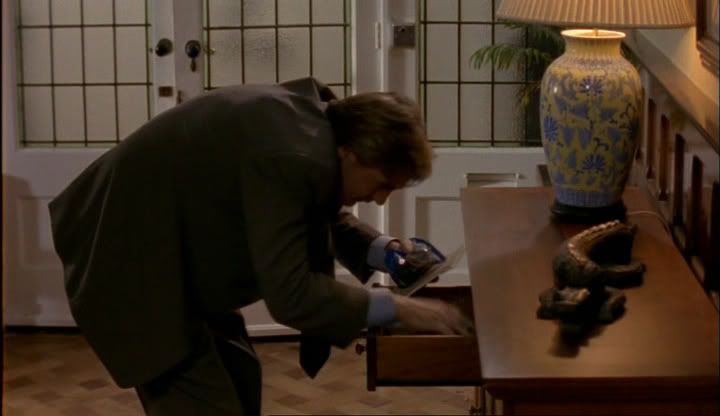 Mack's pretty devastated he ran over the boy. He rushes home to borrow Katherine's car to go to the hospital.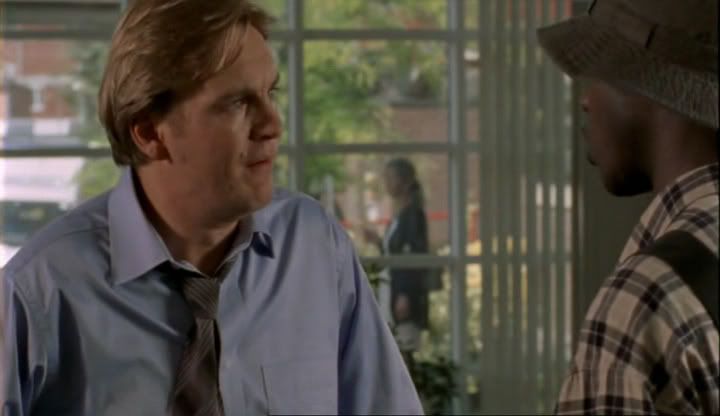 He tries to find out what happened. He still has no idea that KT was the one sleeping with Katherine. He won't even admit to himself that this is what he suspects the shoe was all about.



Mack reassures KT's grandmother that he's okay.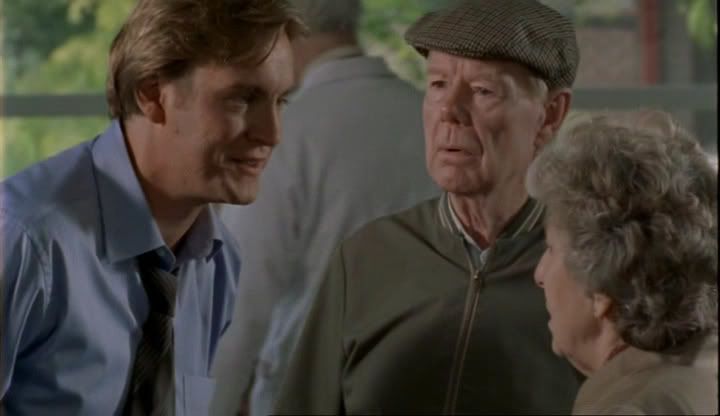 I think this is the first grin-type-expression we get from Phil. But I do have it on good authority that there's more to come. Just not in this episode. You'll have to wait.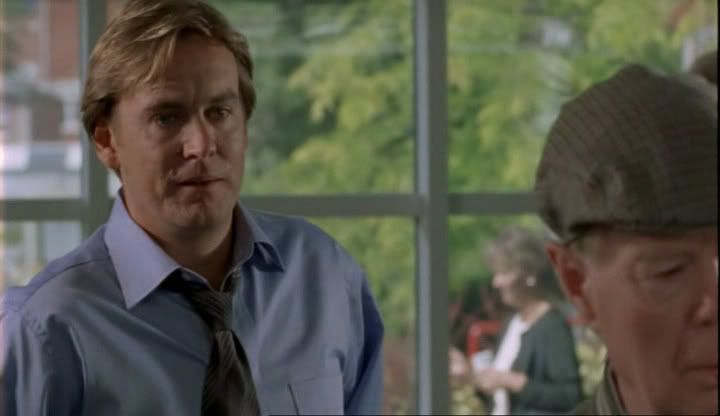 This whole sequence is a good example of the caring nature Mack exhibits, I think. He genuinely tries to comfort KT's grandparents - and not because he's scared they'll sue or anything like that - he actually cares. Um. Yeah. I kind of adore Mack too.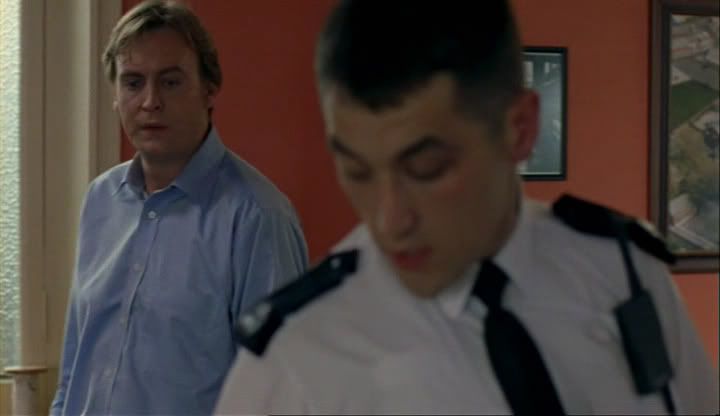 Mack has to be breathalyzed because of the incident.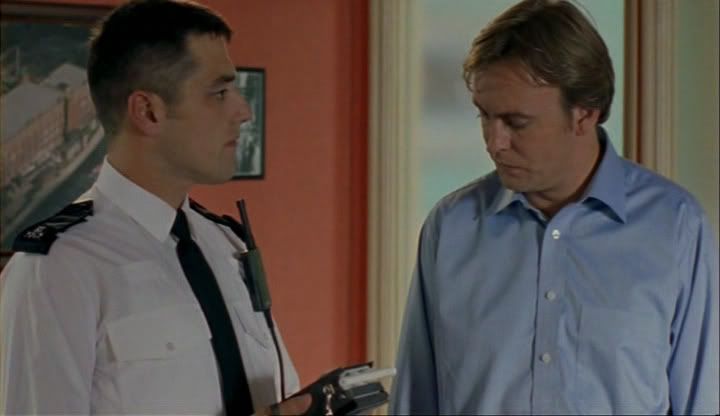 He's a bit wary about it, but does it anyway.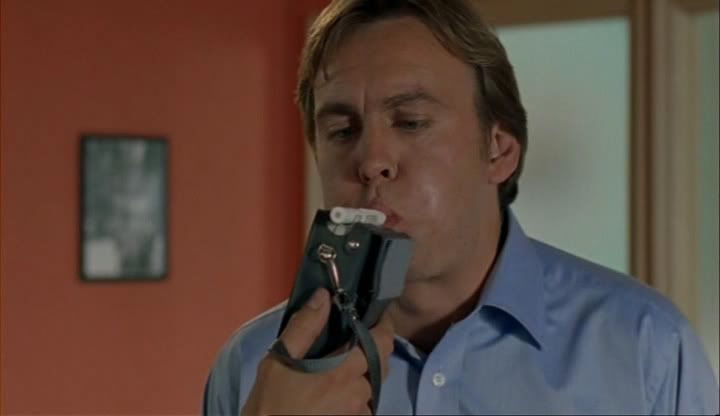 Which means we get to see that puffer fish expression Phil eventually teaches to Marc Warren when they work together on State of Play.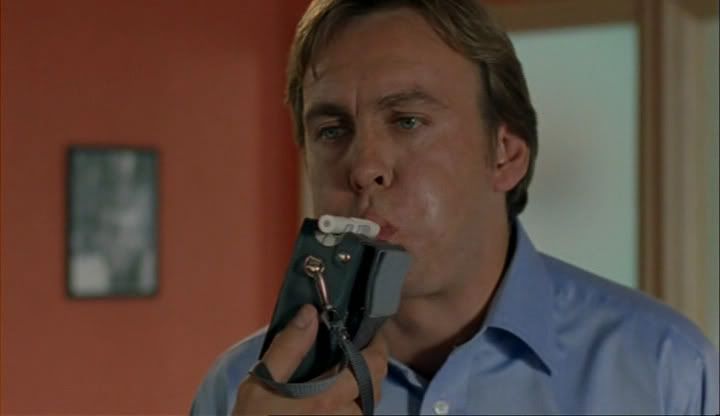 I give that a score of 8.5/10.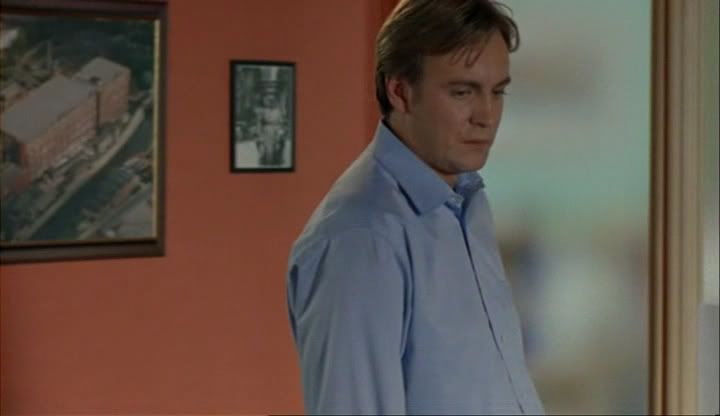 I give this a score of 9.5. Man. If he'd had a more open collar, that would have got 10 on the fangirlometer.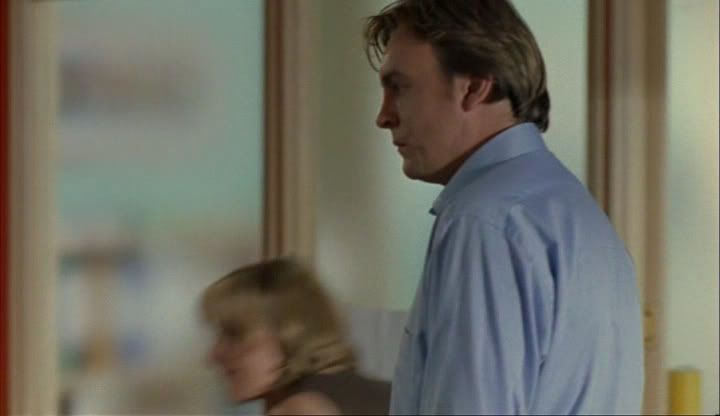 Mmmm.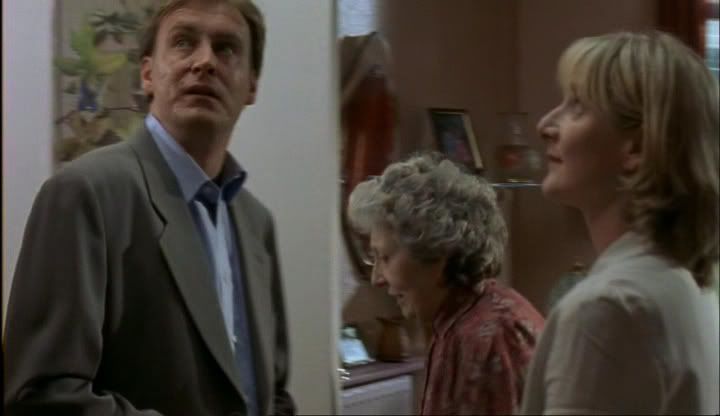 So, Mack and Trudy visit KT's grandparents again. KT's grandparents have discovered his porn - and I kid you not - it's playing very loudly upstairs in this scene.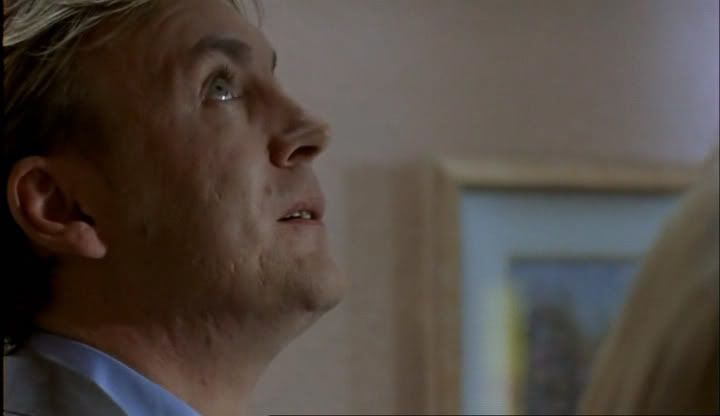 It's very easy to tell that's what it is, too. The trashy music and the feminine moans.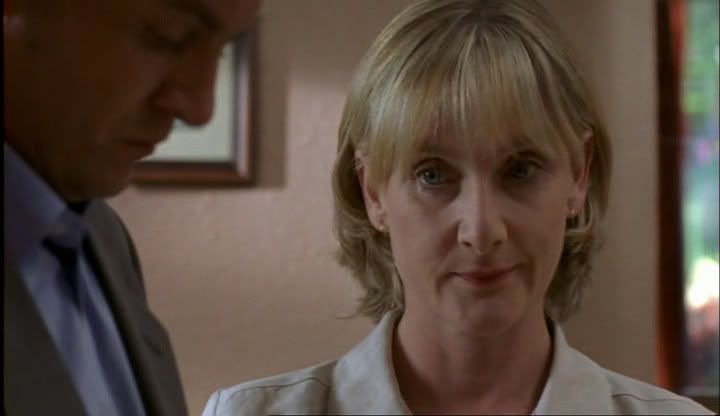 Hahahaha. Lesley Sharp has the best expressions.



Mack's trying to explain about KT's girlfriend.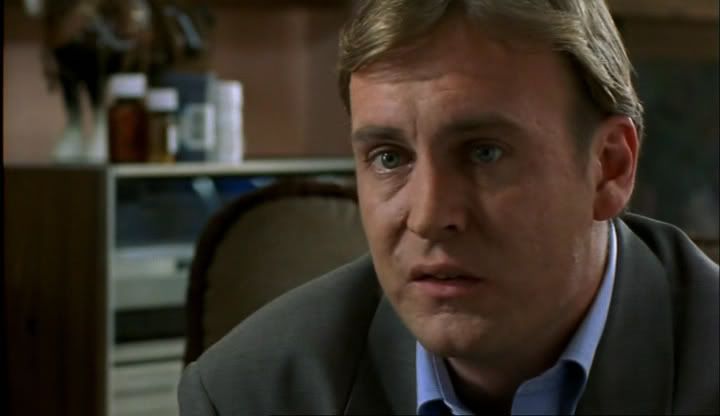 He's at a bit of a loss.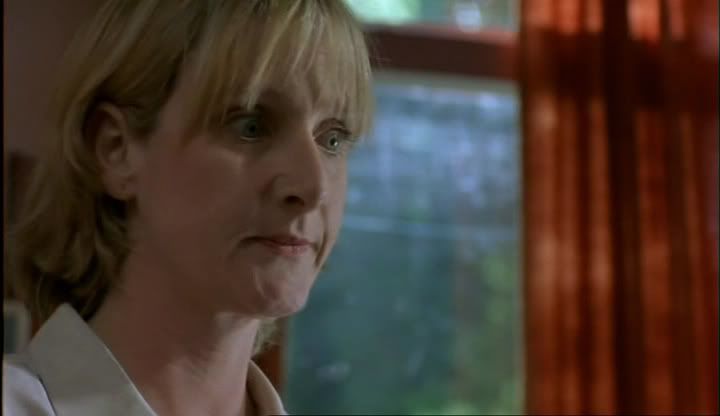 But Trudy wants to go - because she's seen the other half to Mack's love-shoe pair - and needs to get him away from it before he starts serenading. See what I mean about Lesley having the best expressions?



Mack's at a bit of a loss again.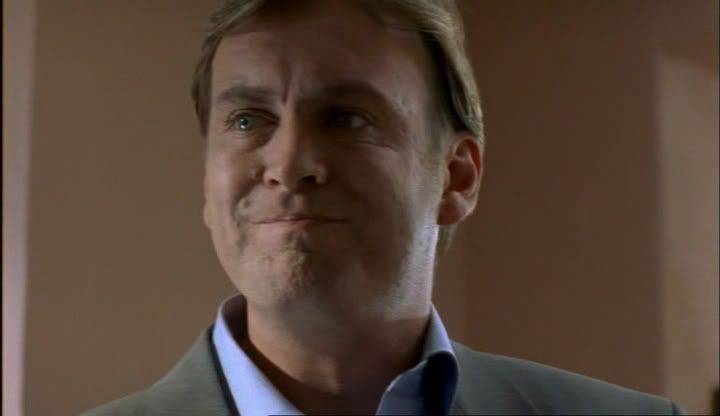 And he smiles goodbye. Which made me emit a sound like this: HEEEEEEEEEE!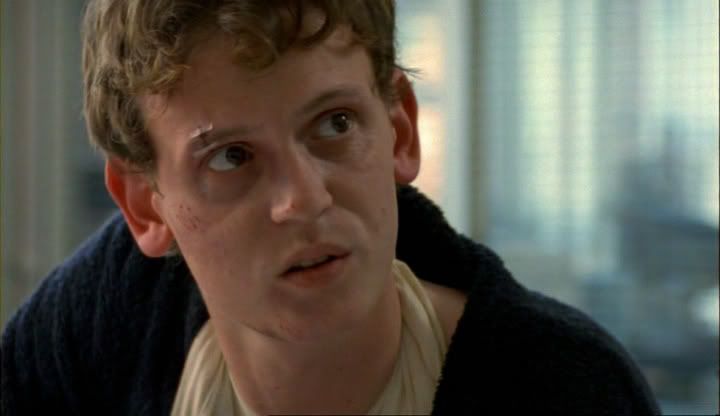 KT is okay. He's a bit battered, and a bit bruised.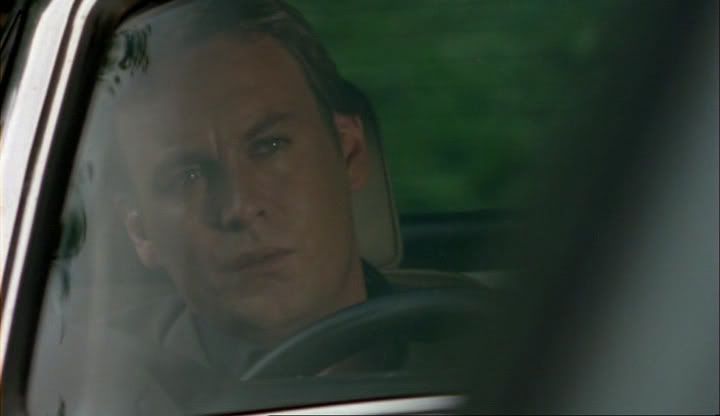 I really should have capped the part where Steve comes and speaks to Katherine, because Steve features heavily in the next episode. But I didn't. So I'll just tell you that Steve learns of the KT/Katherine thing through his son, who you saw earlier when Mack was all confused about what had happened. Steve goes to tell Katherine off. It appears he was one of those others she's had an affair with. Mack goes home and sees him.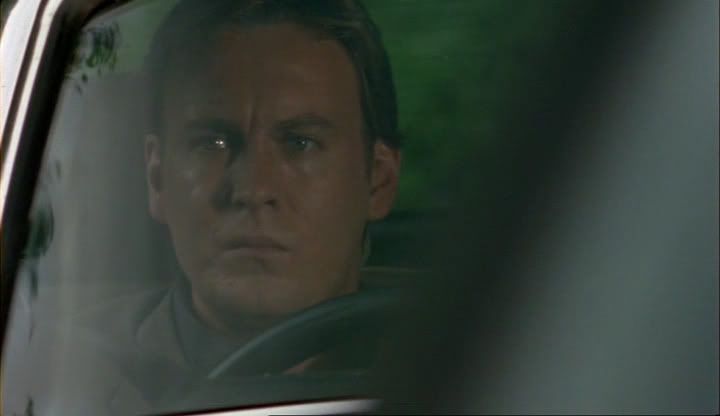 He jumps to the wrong, but in another time - right, conclusion.



And proves he's not entirely a fluffy bunny. Run away, Steve. Run. Away.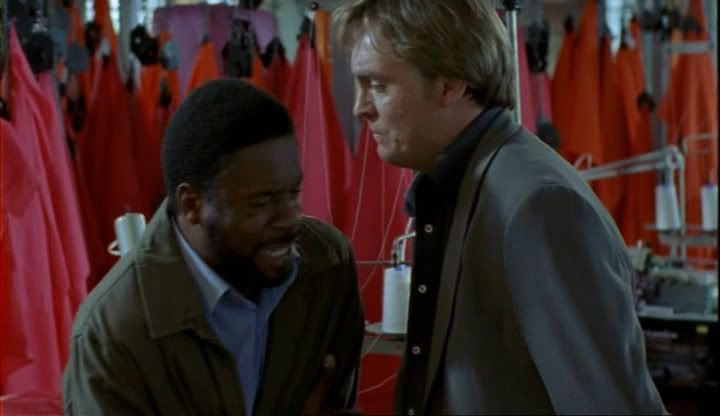 Okay, so - I'm a horrible person.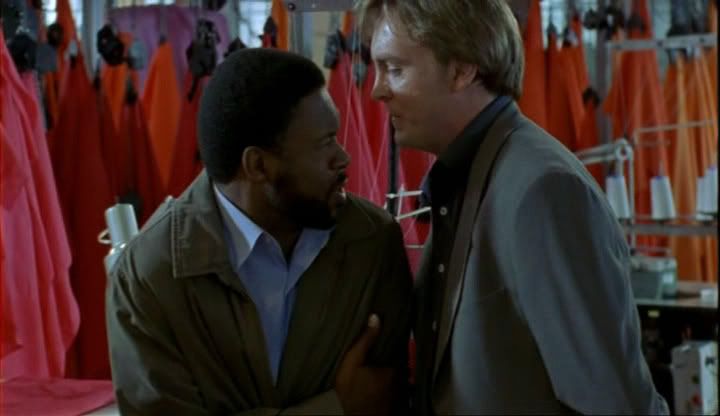 But I tend to find that as wrong as I find this kind of violence, I find it oddly compelling.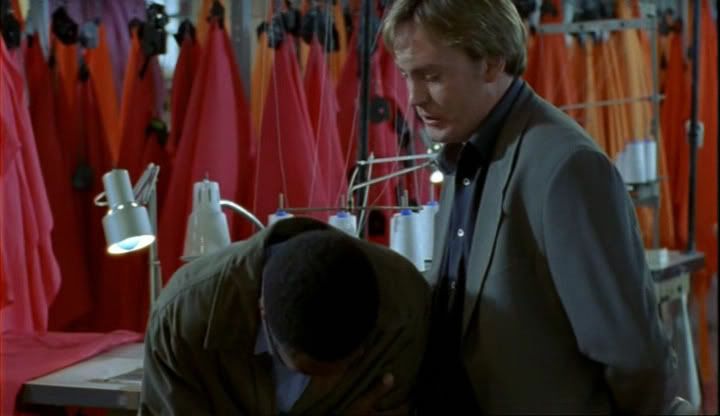 He takes a metal rod to Steve. It was hard to cap the movement, but he really lays into him. The fact that someone like Mack, who we know is a Good Guy, would go to this extent because of his love for Katherine kind of --- kills me.



Even though I feel sorry for Steve, who on this occasion, did nothing wrong.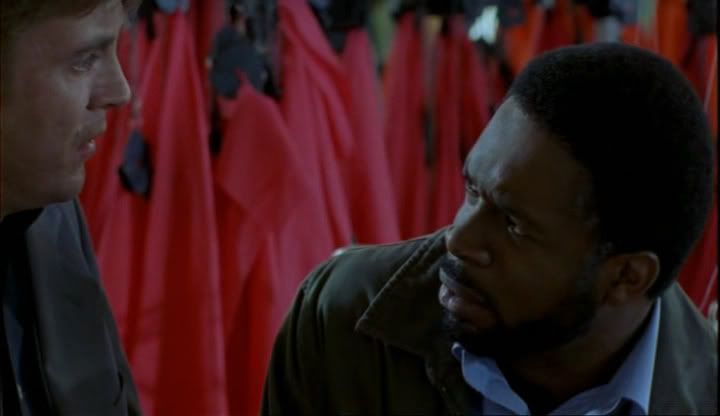 Trudy comes and tells Mack that Steve was around his place to organise a surprise birthday party.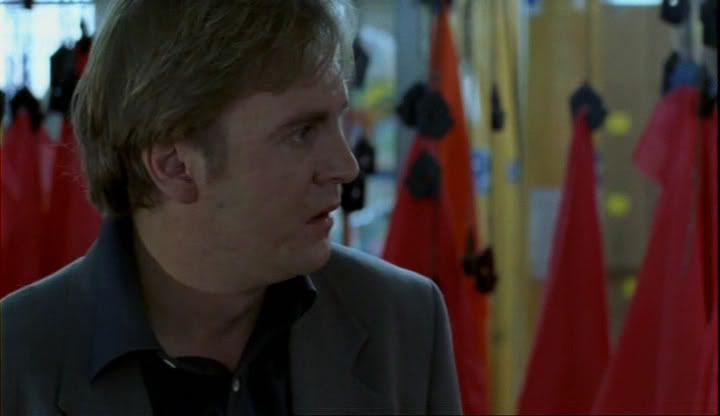 And Mack's devastated.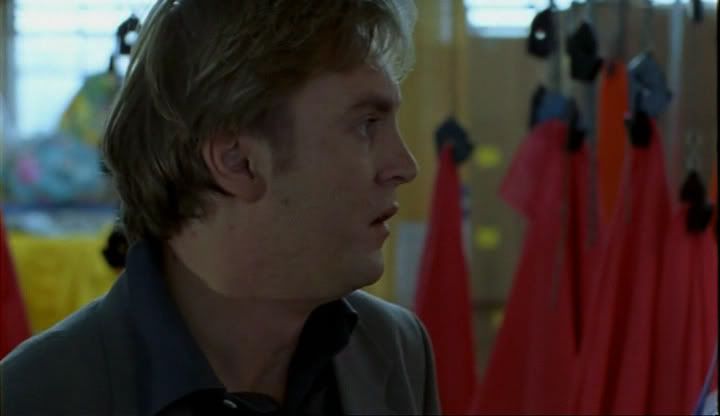 He's really, really sorry.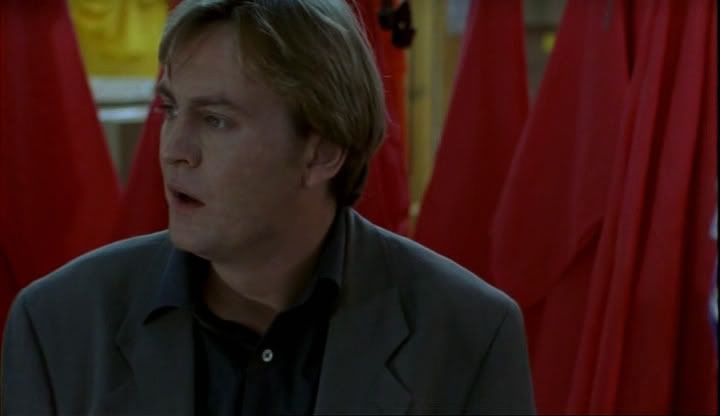 He apologises and says he can't help himself, because he loves her.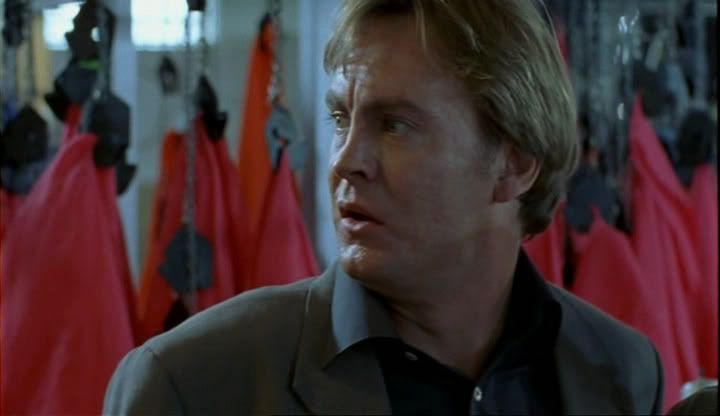 Which I know is no excuse but still makes me adore him anyway. He goes out of the factory, still in a dream-like state.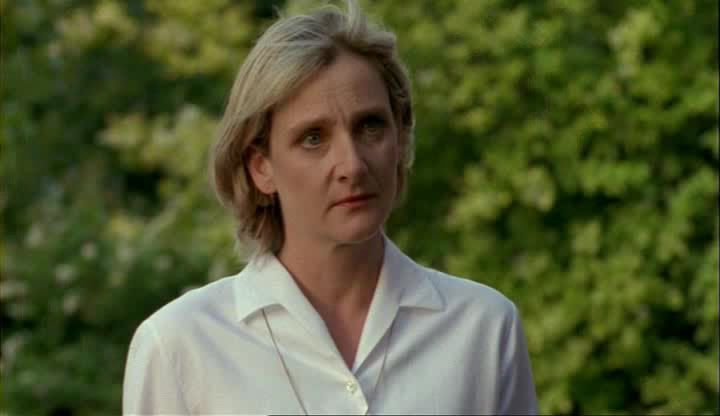 Trudy feels for him, because she knows the truth.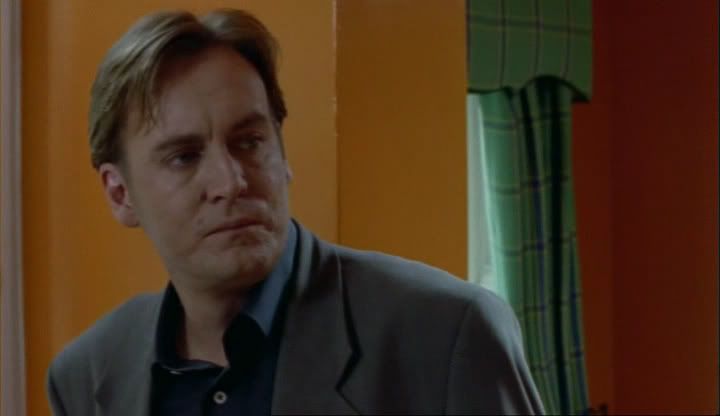 Mack goes home and tries to convince himself he's completely barking.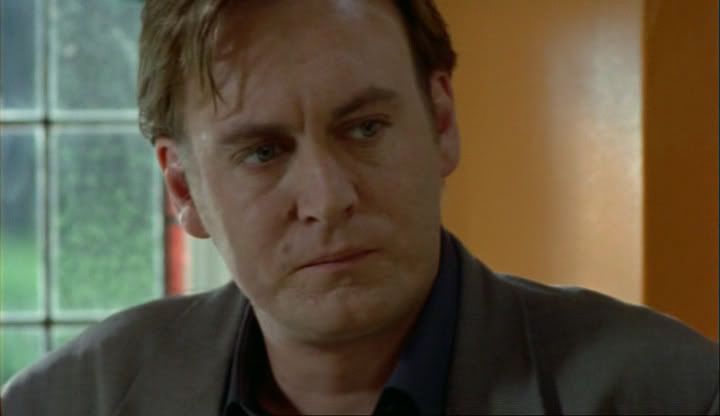 Katherine loves him, doesn't she?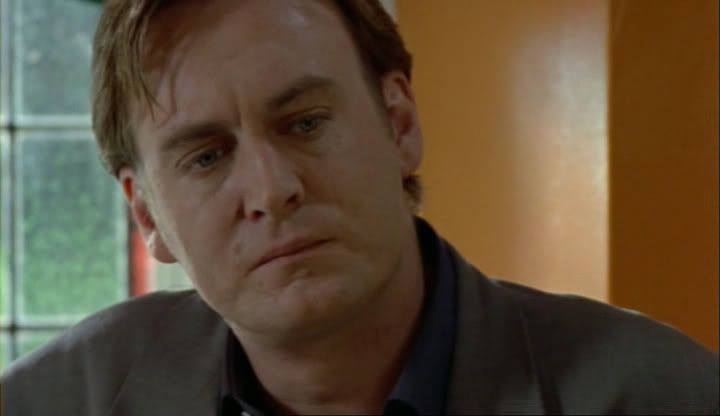 She'd never betray him.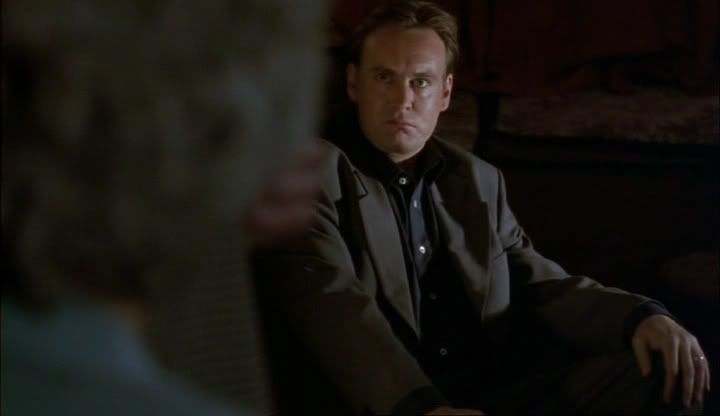 And then Mack visits KT's again.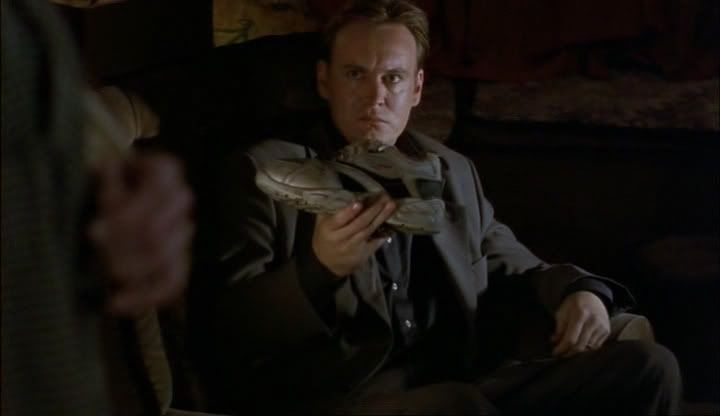 He finds the shoe.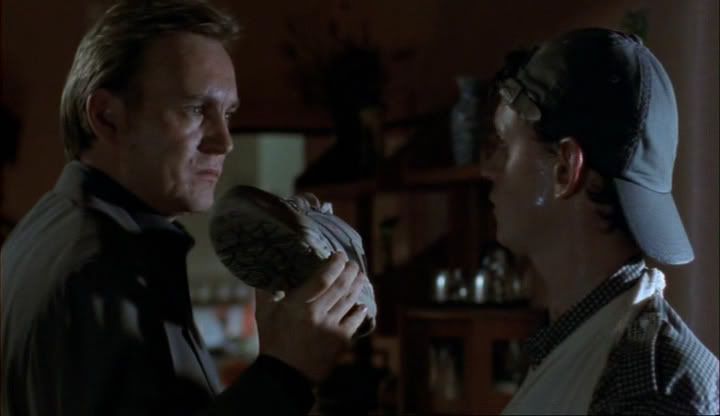 I have to admit, at this point, I was somewhat terrified for KT's life.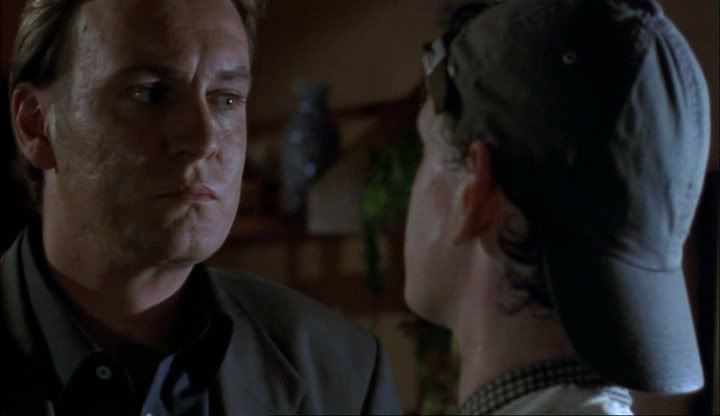 After all - Mack's already run him over.



But Mack just gives him the death stare.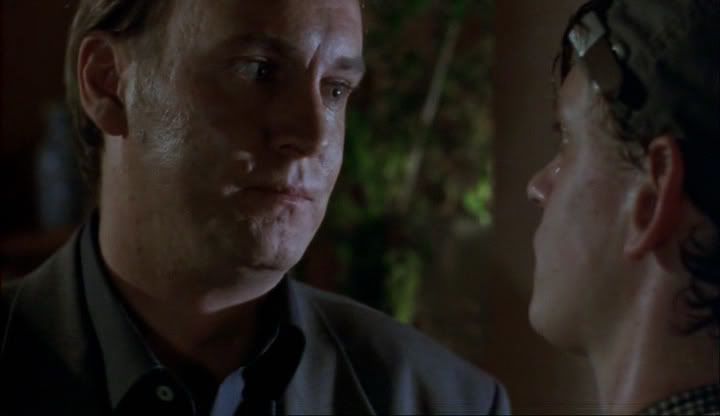 This is the look I imagine Gene giving when telling a crim that he will cut them down if they touch a hair on his DI's head.



Because you just know he means it. Which - okay - thrills me in all kinds of ways.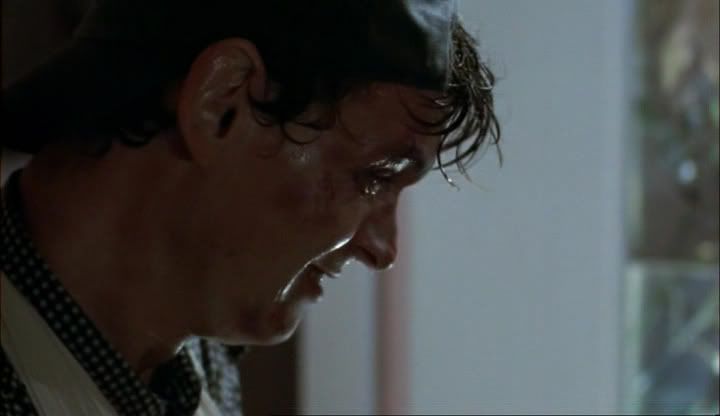 On the spittle rating mark, as detailed in the Episode 2 post, this rates at a full 10 - with added mucus. Once again - Andrew Sheridan was pretty much amazing in this episode.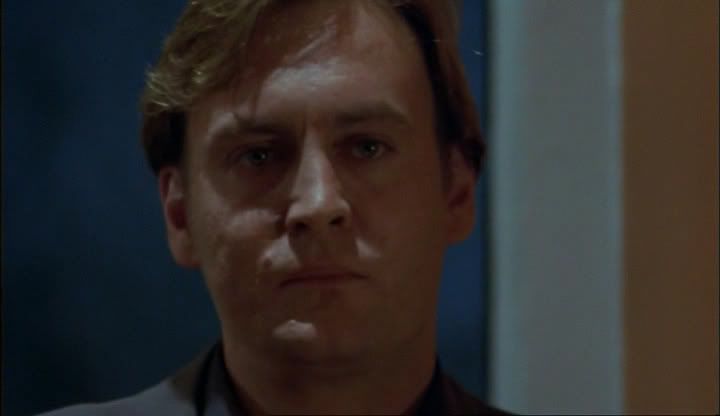 Mack goes home again. This look shredded me into tiny pieces. Just. UGH. Mack.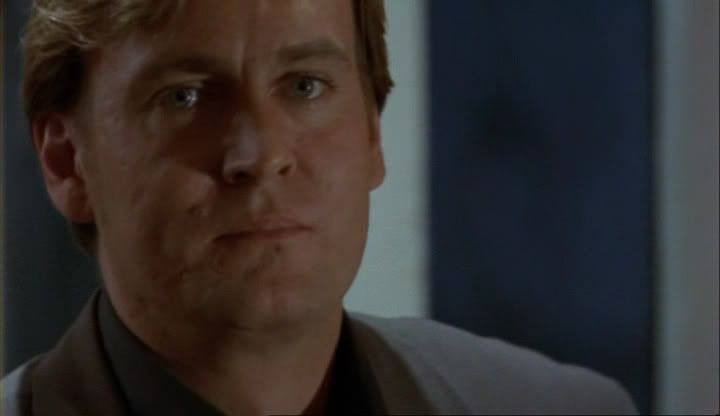 You know he's not going to confront Katherine about it. He's just going to continue being over-protective and miserable. Because he loves her.



Episode 1 (John Simm), Episode 2 (Christopher Eccleston), Episode 3 (Philip Glenister), Episode 4 (Wil Johnson), Episode 5 (Philip Glenister), Episode 6 (Philip Glenister).