Clocking Off ran from 2000-2003 and was co-written by Paul Abbott, among others. Many of Britain's finest actors popped up in it. It doesn't just present a single story, there are several interconnected stories which follow the lives of workers at a textile factory in Manchester. So far I've only seen the first episode, but it featured both Philip Glenister and John Simm.

There's around 92 caps here, 760px by 416px in size. Obviously, they mostly feature John and Phil - but you might also find Jason Merrells, Alison Swann, and Stuart Mawdsley. Spoilers are as minimal as possible.




John plays Stuart Leach.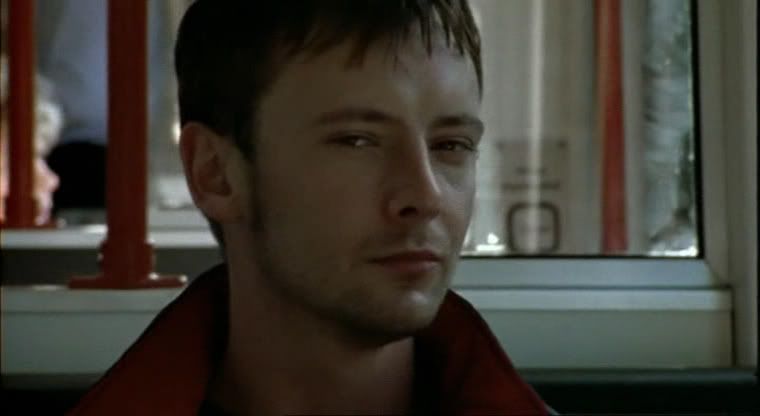 He looks a lot like Sam, but with longer side-burns.



He comes home one day.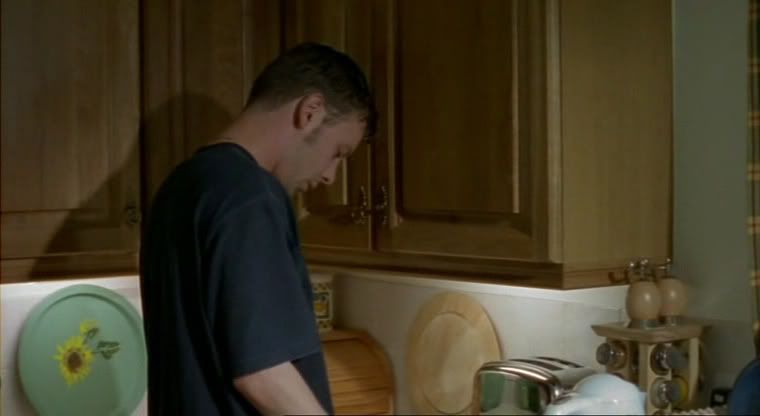 He makes some coffee.



Reads the newspaper.



And - uh...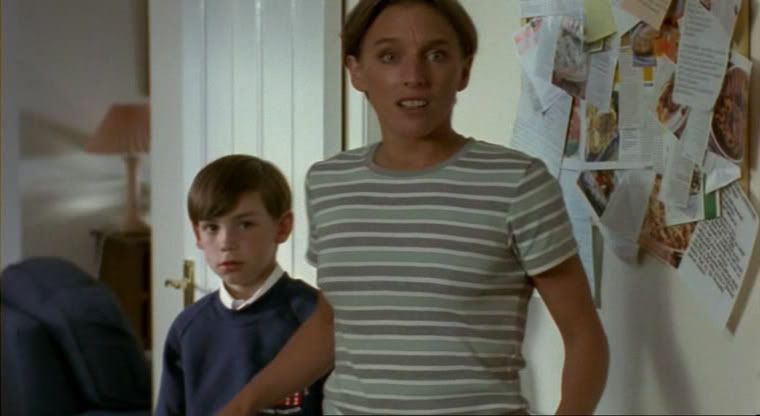 Scares the hell out of his family.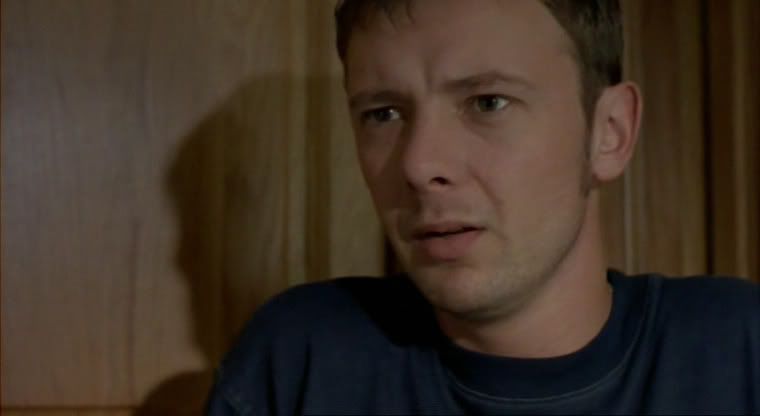 He has no idea why and is confused.



And it turns out he has amnesia.



Now, you have to know this - amnesia is without a doubt my very favourite plot device.



The number of people who get amnesia in film and television is surely not commensurate with the number who get it in real life.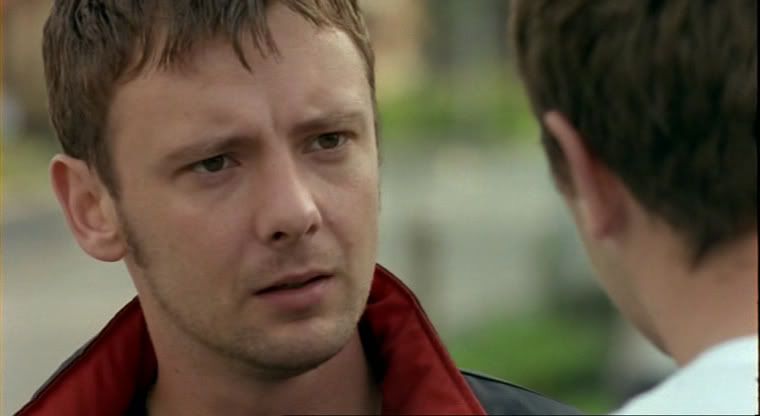 But my, is it amusing.



I've even written my own amnesia story. About Sam in Life on Mars.



It's not brilliant, but funnily enough - some of the ways my Sam acts are quite similar to how Stuart acts.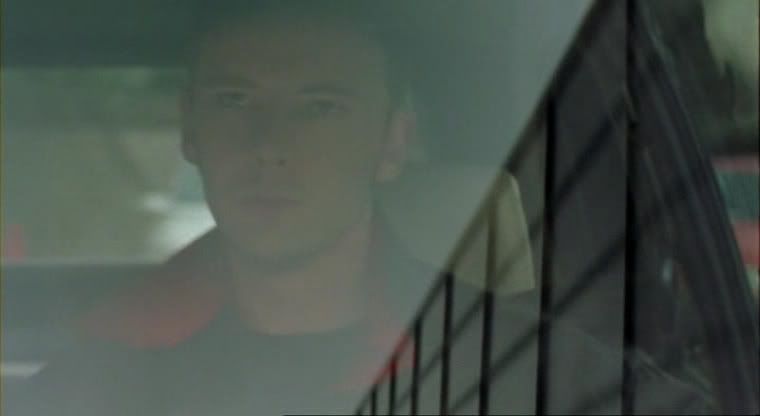 The thing is, Stuart's been missing for 13 months. His family thought he was dead.



He went missing driving one of the trucks from the Textile Factory where he works.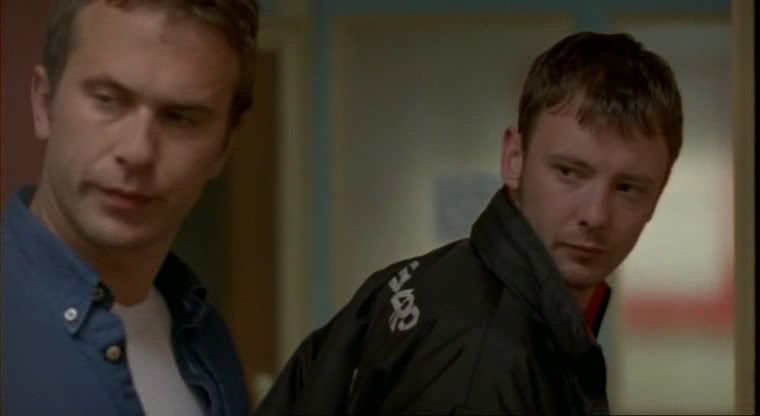 This is his brother, Martin.



The man he's hugging is his other brother, Kev.



They all work at the factory together.



Of which, Phil plays James "Mack" Mackintosh - the boss.



Mack amuses me greatly in this episode.



Phil Glenister has the best expressions.



And a perpetually open mouth, by the way.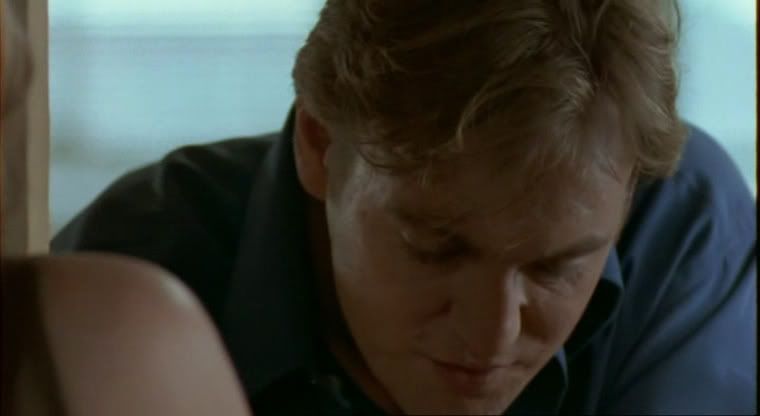 Or, alternatively, very pursed lips.



He like to switch it around occasionally.



Because he's like that.



So, it turns out that Stuart has this nasty cut.



Uh. What was I saying?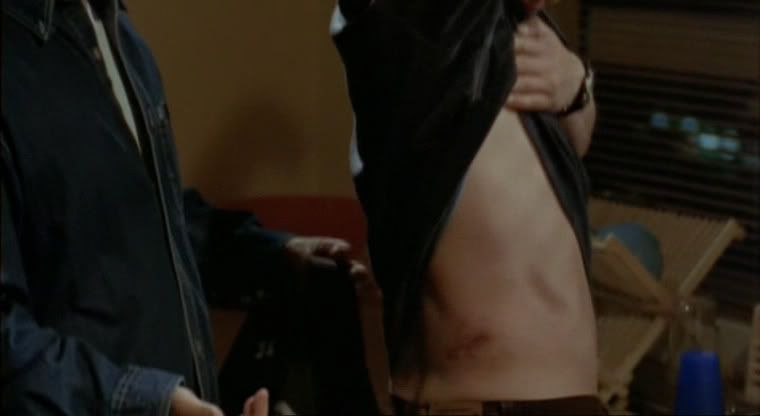 I'm a little transfixed.



Uhm. Mmm.



I'm sorry. I'm very shallow.


Now, roar like lions!

Stuart is a little angsty.



Because he doesn't know what's happened to him.



He tries out for a choir.



He drinks.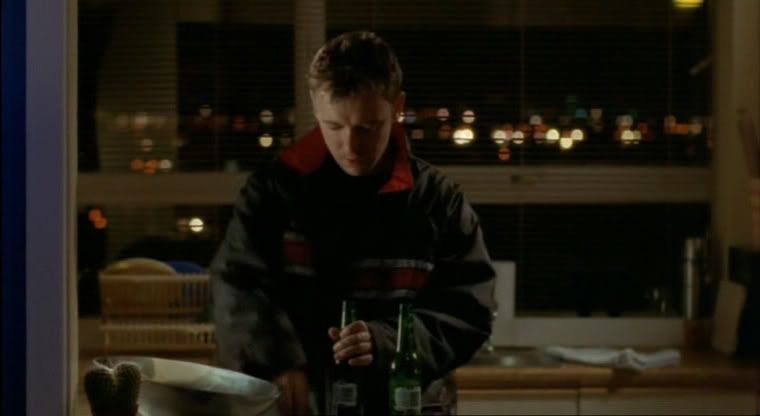 He drinks a lot.



He's trying to prove he knows nothing.


I know nuzzing!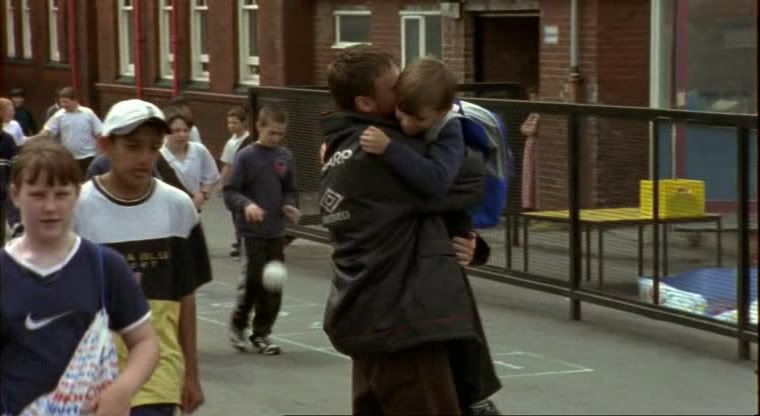 I have a real thing about people who are good with kids. I love them. Deeply.



John is excellent at acting like he's great with kids. I get that protective father vibe from him. His family is so lucky.



So, Stuart and Martin go back to the textile factory to try and get Stuart his job back.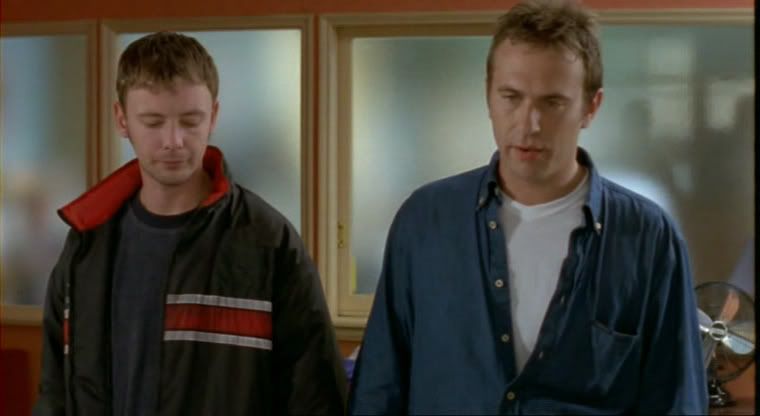 And as a bonus, when Stuart and Martin are waiting - Mack starts singing. Phil singing! HAH!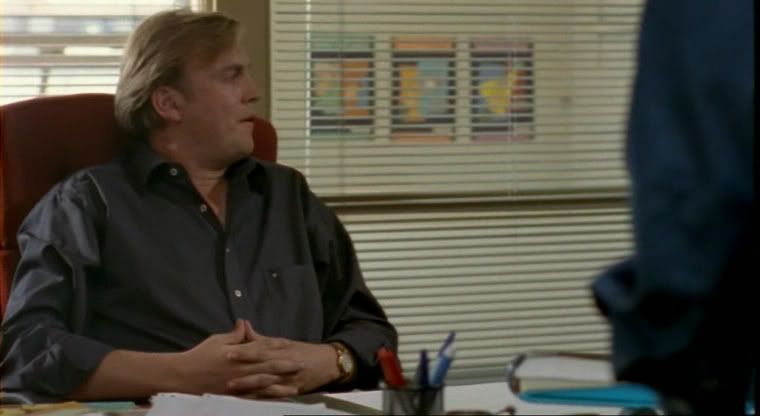 Amused? I think not.



Pretty bloody pissed off, I'd say.



Yep. Of course, I would be too.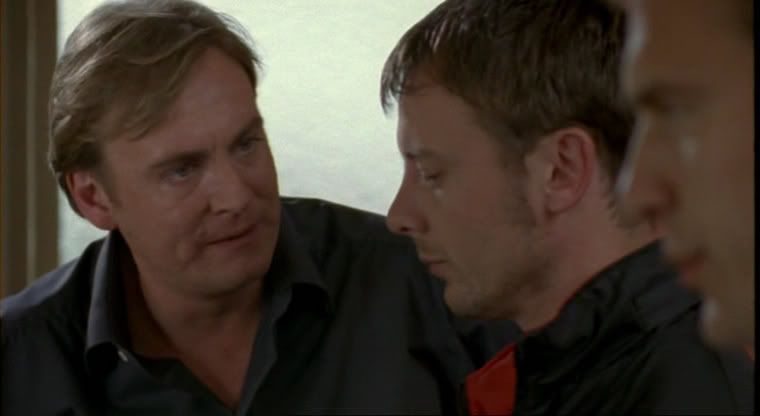 They're together on screen!



He's only pretending not to be ecstatic.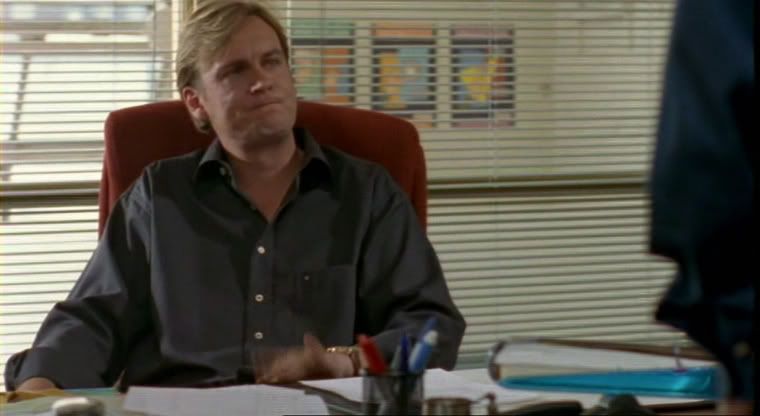 Same with him.



I have become lost in his eyes on many occasions.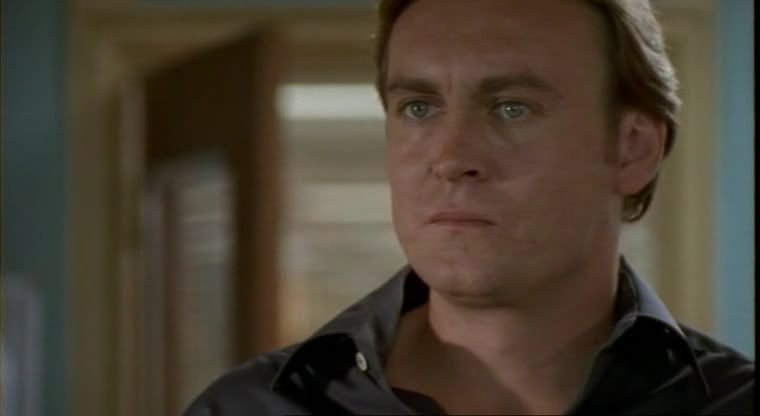 You should too.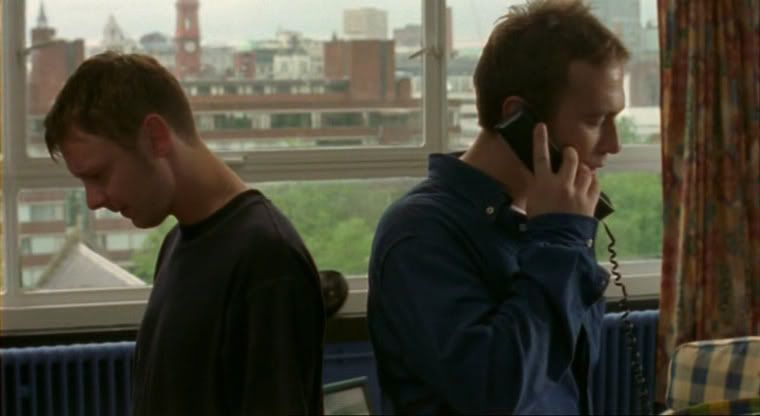 Martin picks up the phone, but the call is for Stuart. This was very nicely blocked and shot, I thought.



Stuart goes back to his wife's wearing one of his brother Martin's shirts.



As you can see, it's far too big for him. For some reason, this look has always suited John Simm.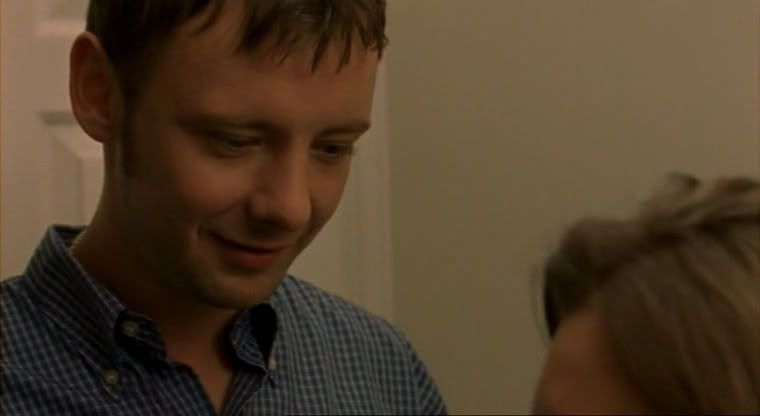 Who proceeds to be insanely cute.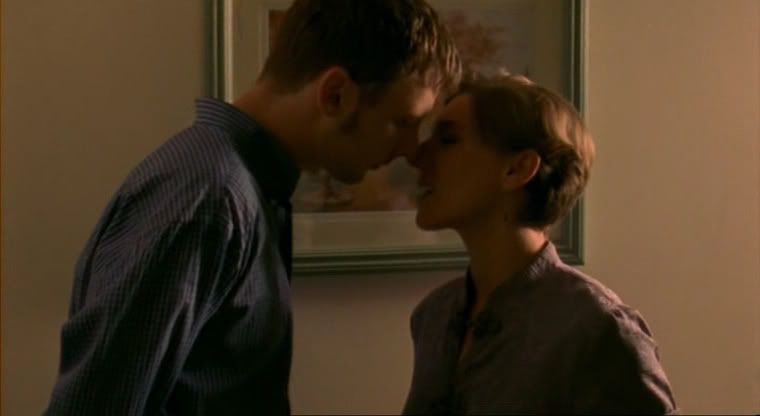 And get sexed up.



Lucky wife.



I discovered recently that I have a thing for necks, collarbones and chests.



Um. I spent a year studying Dracula for my Honours thesis? I don't know why. I just find them sexy as hell.



Mmmm.



Ahh.



But still a tad angsty.



Oh, man. I just... yes.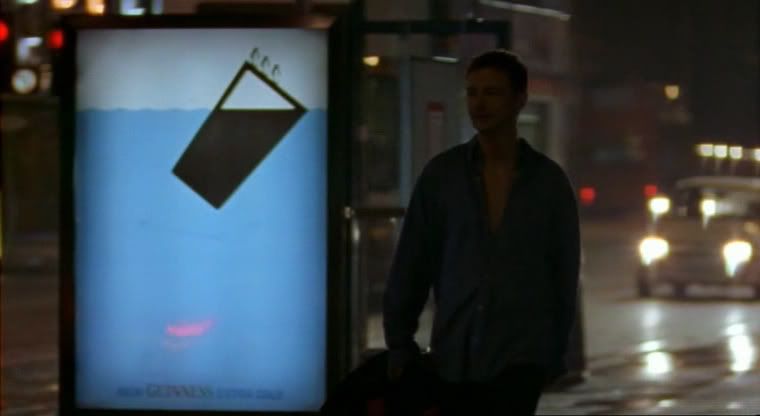 Yes.



Yes.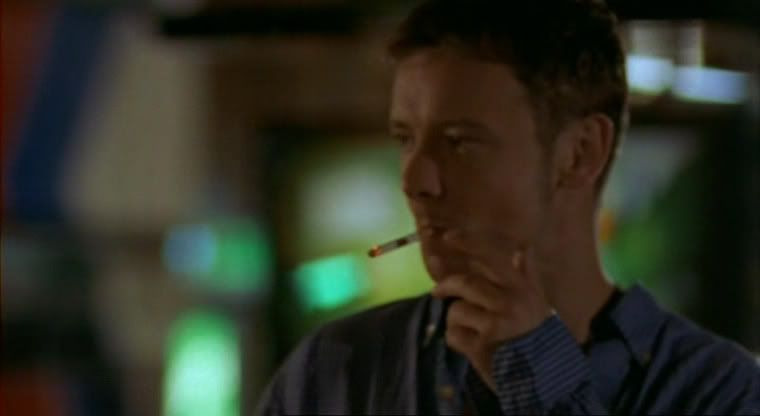 Naughty smoker boy.



Oh, still angsty. And - unsurprisingly - on the phone. In fact, it's not Sam/Mobile Phone - but John Simm/Any Telephone. Of course.



Or maybe it's John Simm/Coffee.



What do we have here?



It's shiny.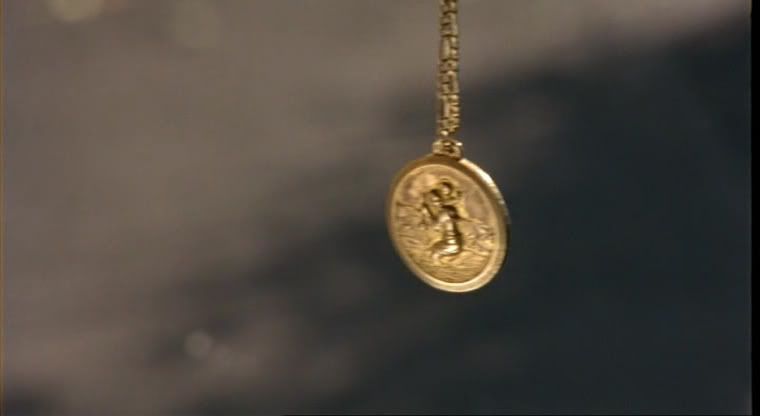 A St Christopher's Medal.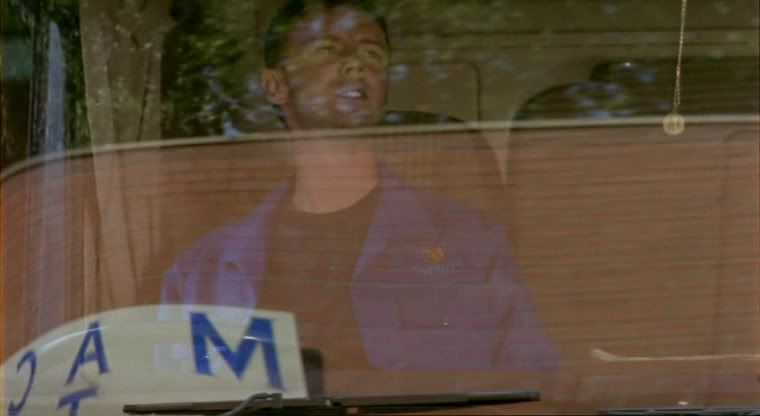 Patron saint of travellers.



An item Sam always wears around his neck in Life on Mars. Also - we see Gene wearing one in episode 2. They're obviously popular (and significant.)



This scene between Phil and John amuses me greatly.



This is the actual dialogue;

Mack: "I want you back by six, you hear me?"
Stuart: "I owe you, Mack."
Mack: "Oh, I know."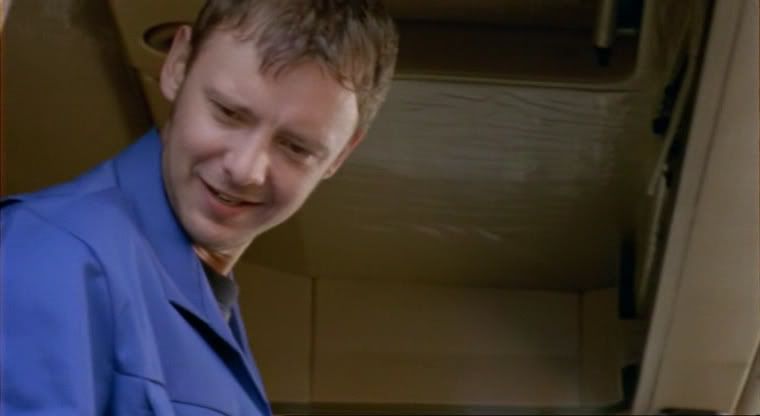 Actually, no. You have to hear it to get the full effect. Their's is a love which shall continue through the ages. No, really! Okay, maybe not.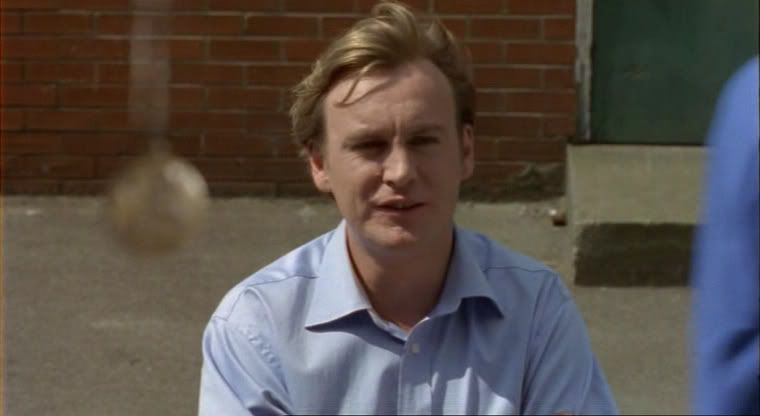 Still, they definitely are great together.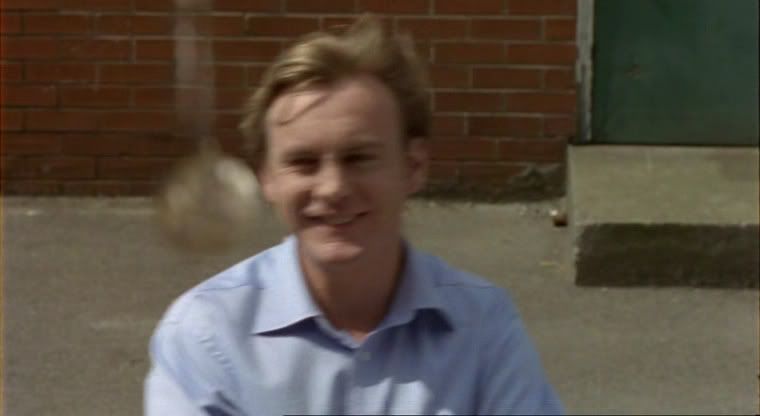 Unfortunately, Phil started to move away, so I didn't manage to get his grin in anything other than a blurry format. I can't tell you how much that annoys me. I shall catch you grinning yet, Mr Glenister!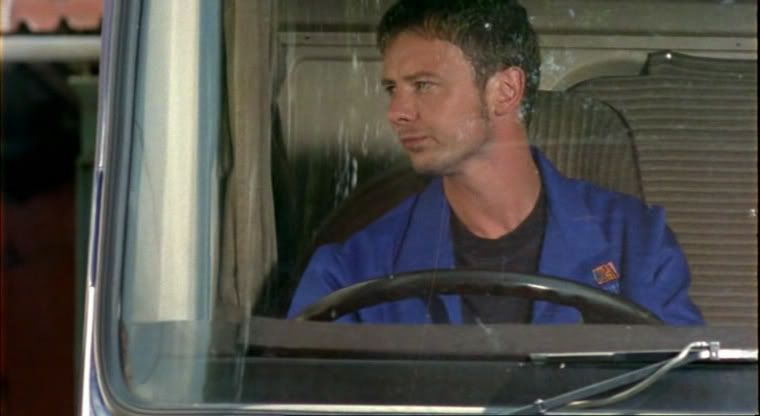 Have I ever mentioned how John is one of few actors on which I adore stubble?



The obligatory John Simm crying scene, of course.



To date, I think the only roles where I haven't seen John cry are as Caligula in that God-awful Nero telemovie (of which he was the very best thing. See it just for his hairstyle! Or... you know - just look at the caps provided by
hellblazer06 - much safer.) The other role I've seen where I don't think he cries is as Jip in Human Traffic. And even Jip comes close, I think. Oh. And then there's Bernard in 24 Hour Party People. I've seen Simm in a lot of stuff, okay? He cries a lot!



Because he is so damn good at conveying emotion.



Oh, dear.



So pretty. So sad.



Really, really sad.



Phil's also good at emotion. As long as smiling isn't involved.



Yeah, you heard me.



But I have to admit -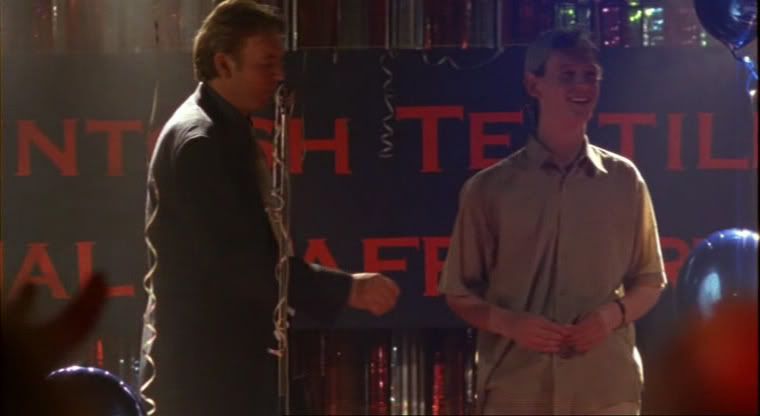 He looks good in a suit.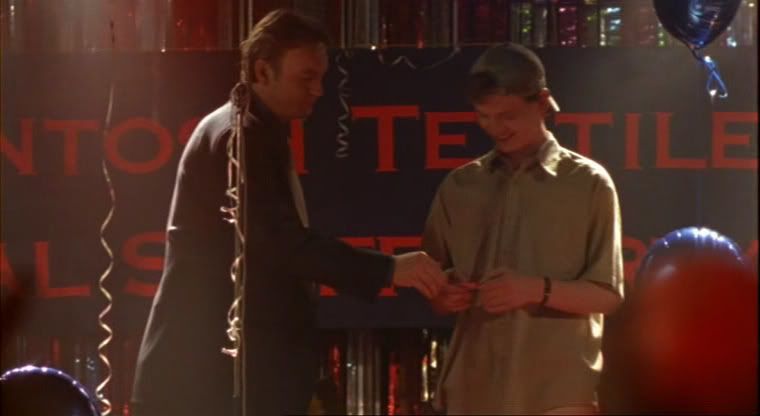 He is so very sweet.



Well, that was fun.



Episode 1 (John Simm), Episode 2 (Christopher Eccleston), Episode 3 (Philip Glenister), Episode 4 (Wil Johnson), Episode 5 (Philip Glenister), Episode 6 (Philip Glenister).