I bring a summary of State of Play - The First Episode (I don't think the episodes actually have names but even if they did, I'd still be calling it this.)

This means pictures of John Simm, David Morrissey, Bill Nighy, Kelly Macdonald and Philip Glenister.

There aren't actually any real spoilers, I'm mostly just goofing off. There are 34 caps, each cap is 450 pixels by 252 pixels.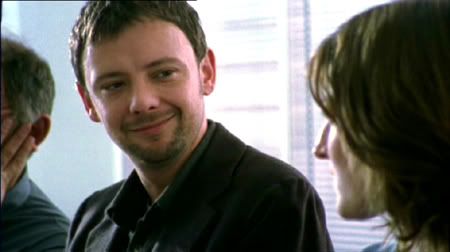 This is Cal. He's a journalist. He is played by John Simm who is my secret angsty boyfriend.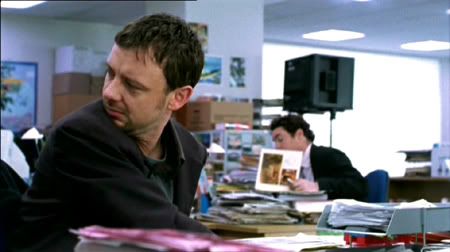 Cal is both scruffy and oddly attractive. He's like a bearded and more stable version of Sam from Life on Mars.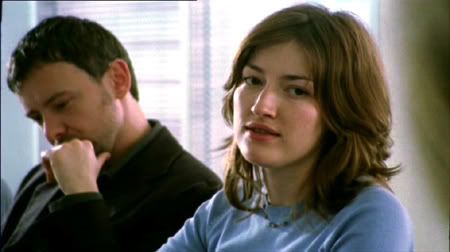 He works with Della, played by Kelly Macdonald, who I adored in Gosford Park and respect as an actress. Also, she's cute.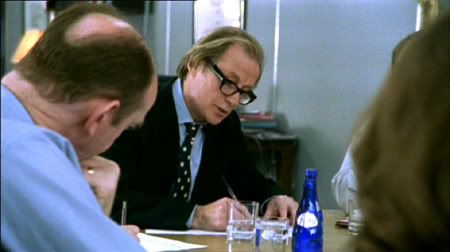 Their boss is Bill Nighy, who we all know is MADE OF AWESOME. The actual character's name is Cameron.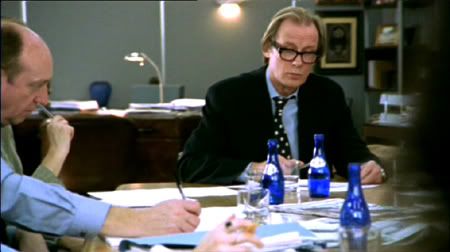 I really like his glasses. He is so cool.
Cal: I just spent $500 without authorisation.
Cameron: And you still think you work here.

As a journalist, Cal spends a lot of his life on the telephone. All of the following shots were taken at completely different times during the first episode of State of Play;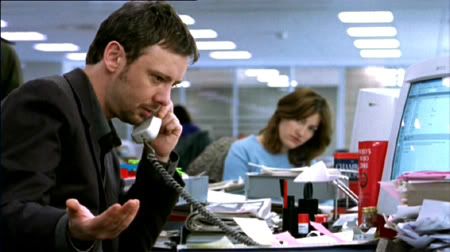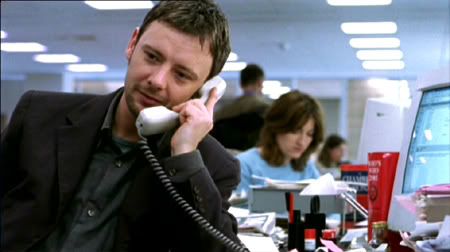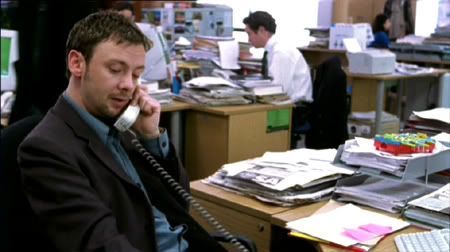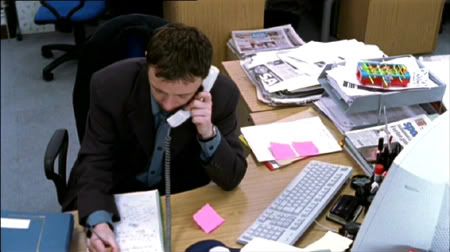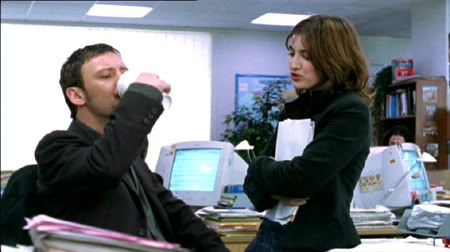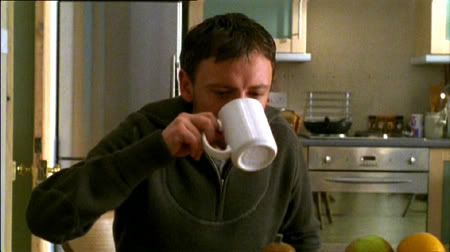 Cal also consumes a lot of what I can only presume is (coke laced) coffee.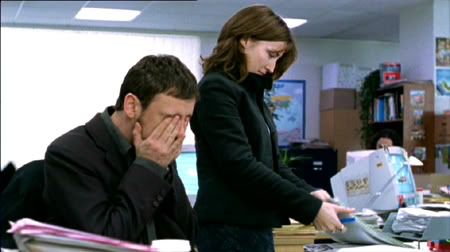 When he doesn't have his coffee, Cal starts to act a lot like Sam.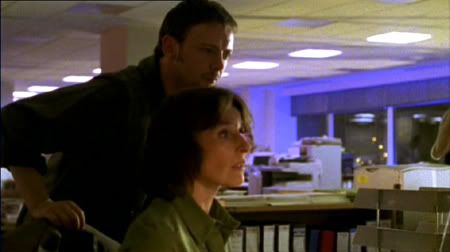 I wish he'd lean over me like that.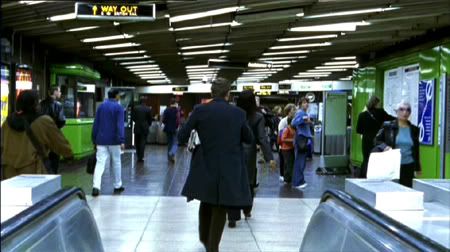 Cal wears this awesome coat. The coat really adds to the effect of me thinking he's gorgeous. I have a thing for long coats.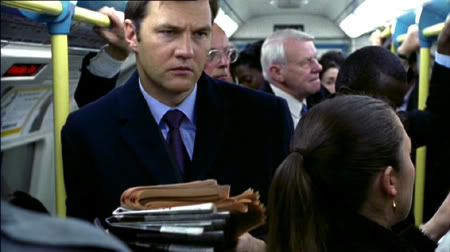 Meet Stephen, played by David Morrissey. He is Cal's boyfriend. Not really. He's actually a politician embroiled in a terrible scandal. But for much of the episode he certainly appears to be Cal's boyfriend.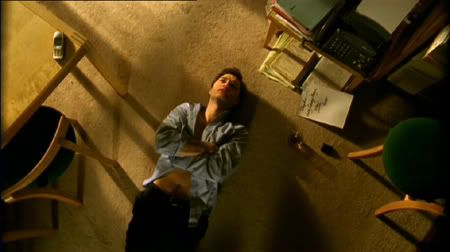 Stephen is angsty because of his scandal.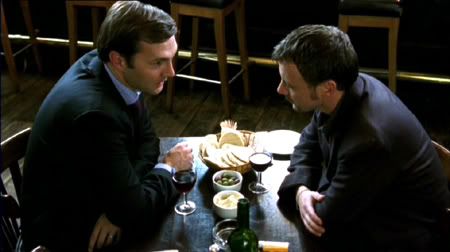 Cal meets Stephen for lunch...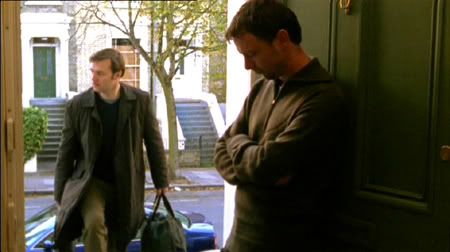 ... and invites him back to his place (this is actually true.)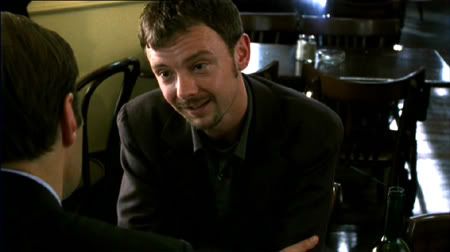 They get along okay.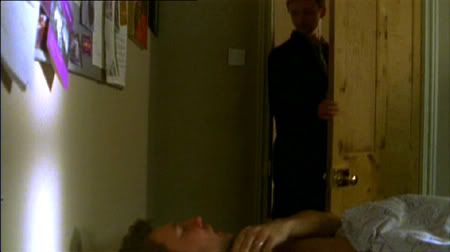 Cal watches Stephen as he sleeps. Awww.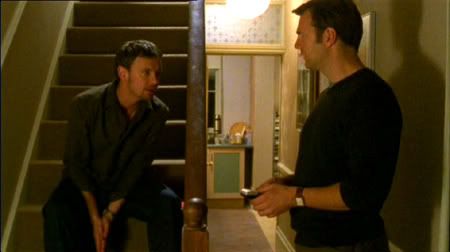 They don't always get along okay.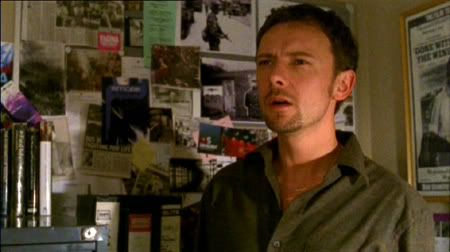 Sometimes they fight.
"You arrogant bastard. You've been greasing your own arse since they gave you that shining star badge."
Yeah. Why don't you let Cal grease your arse? We all know he wants to.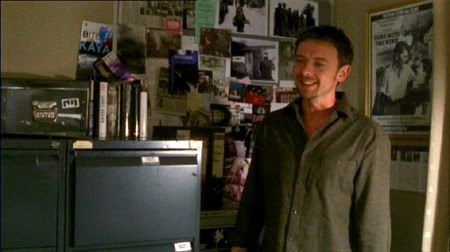 Sorry Cal.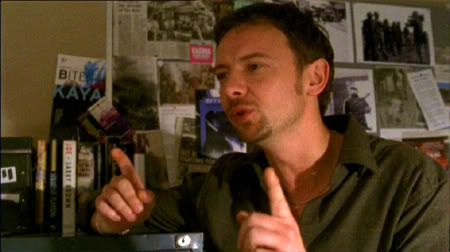 Oh! He's turning into Sam again. Must be all the angst.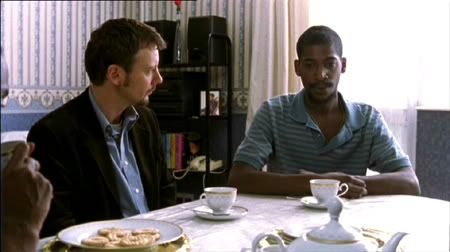 Notice the posture? Reminds me a lot of Sam. I am not obsessed with Sam. Okay, maybe just a little.



This is a gratuitous "John Simm is pretty" picture.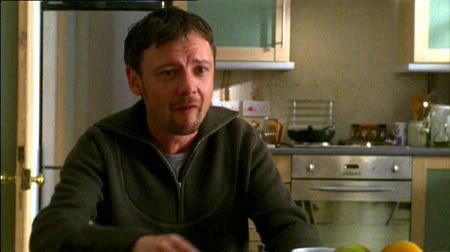 This is a gratuitous "John Simm totally reminds me of Simon Pegg" picture.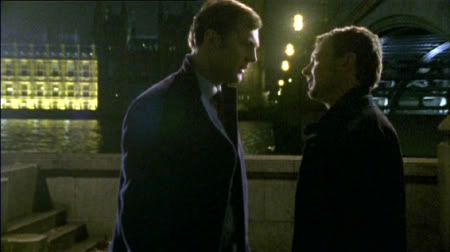 So, Stephen leaves and they later have a clandestine meeting of pure love.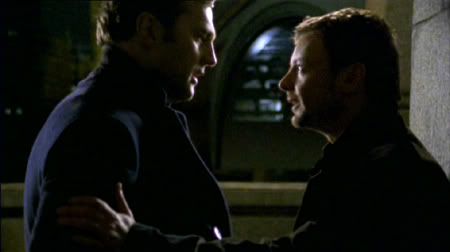 In these shots, David Morrissey reminds me of Philip Glenister as Gene Hunt. I think it might be all the violent male bonding.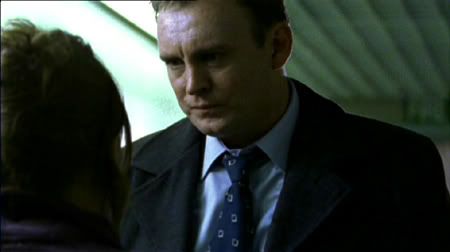 Then the REAL Phil shows up. PHIL! GENE! GUV! HOBBS! LAWRENCE! He plays DCI Bell. His character rocks my socks. He was my very favourite when I first watched the series.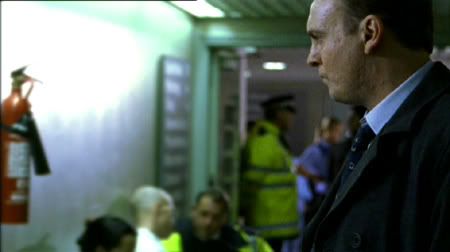 He's gorgeous.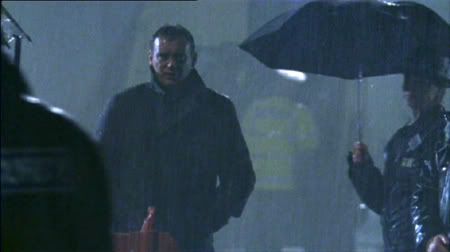 He waits in the rain, watching Cal. These two are clearly meant to be together. (He's actually watching Della, but we won't worry about that.)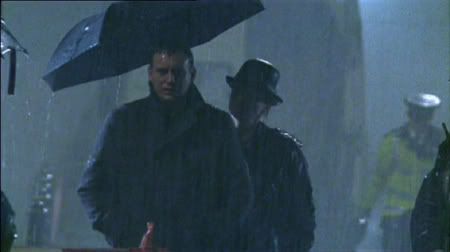 I really love it when the Police Officer does this. It's just sweet.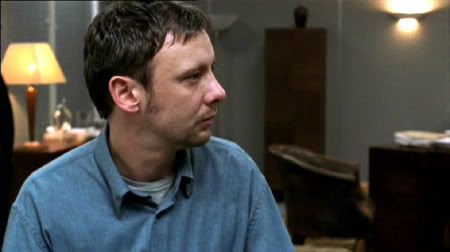 Cal: What? You're planning on doing this for other episodes too? Damn.

Episode 2...