As with many of my posts, the sole reason for this offering is 'because I can'.

I guess the other reasons would be that I'm apparently a very visual person, I'm a fangirl and I get distracted by shiny objects.

So, it is without further ado that I provide picspams of two different actors I like. There somehow managed to be 23 pictures, and they're all 440 pixels wide, but varying different heights.

Number one is John Simm. This is from his appearance in episode 2.01 of Spaced, where a nice little aside is made about his and Simon Pegg's relative similarity of appearance.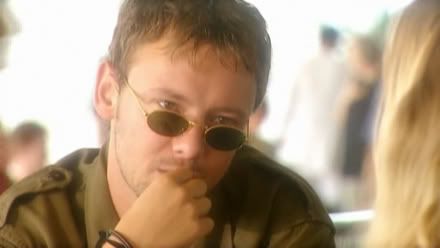 So, John Simm's character appears really nice and sweet and everything.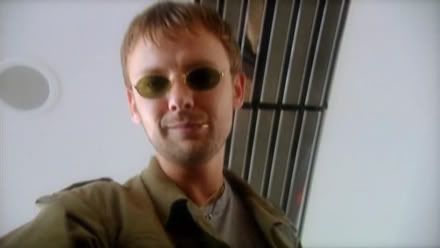 But it turns out he isn't. As he helps Daisy up, he switches her bag for one containing "sensitive materials".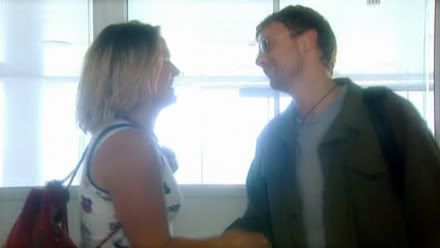 Still. There are plenty of shots of John Simm looking absolutely gorgeous.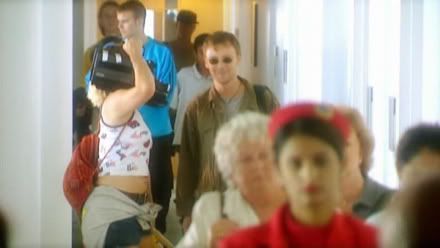 Really, so very cute.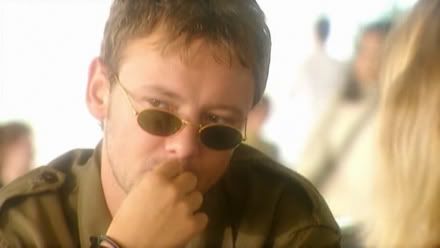 With lovely eyes.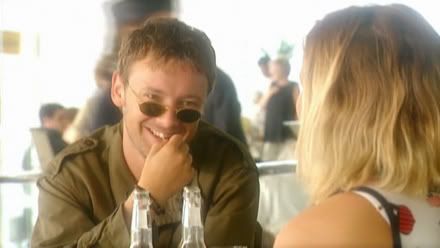 No complaints whatsoever.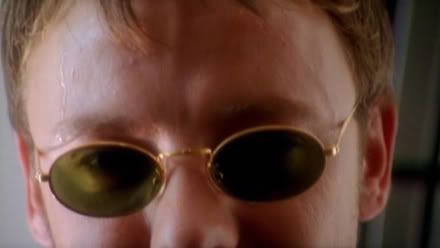 That trickle of sweat kills me. Every time.


Number two is Dave Foley. From both Celebrity Poker Showdown and his guest spot on Will & Grace.



vovat says that every girl on the internet has had a crush on Dave Foley at one point or another. I'd like to say that everyone, on the net and off it, has had a crush on Dave Foley at one point or another – or if they haven't, they really should have.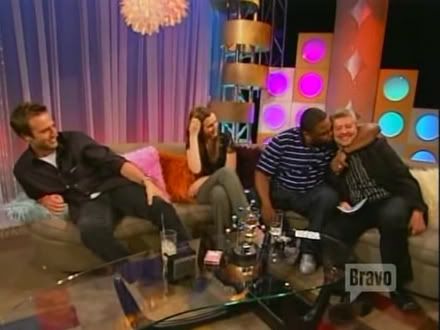 Anthony Anderson clearly has.

Actually, let me give you some context for this molestation.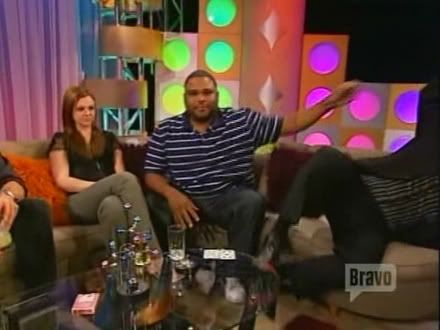 Anthony decides it would be fun to push Dave over as he goes to the commercial break.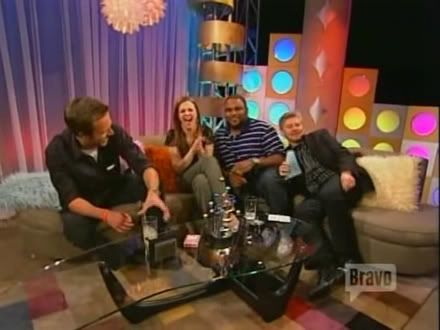 Dave is wondiferous and launches back into Anthony.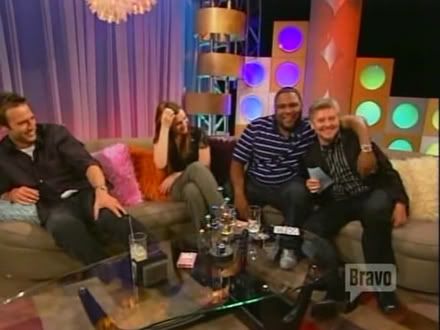 Then he gets hugged.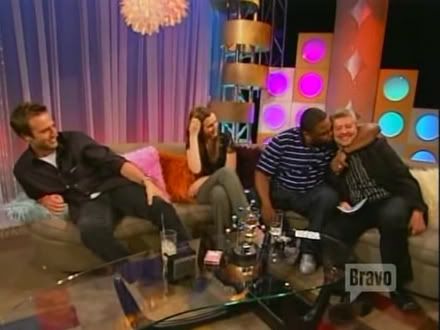 And finally, the kiss. Lucky Dave (he has this really uncomfortable and awkward smile on his face, he's such a doll).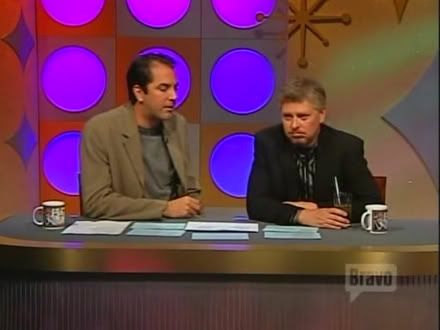 Um. The phrase 'ridiculously cute' is springing to mind.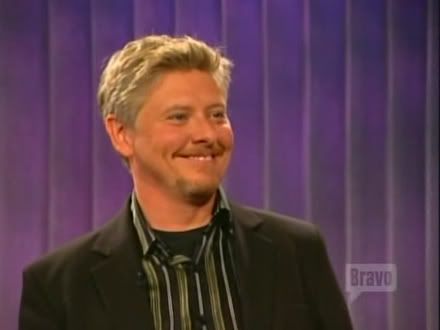 He's just said something really awful (something like "Hello, Bitch!" to Michael Vartan upon entering the Losers Lounge, hahaha).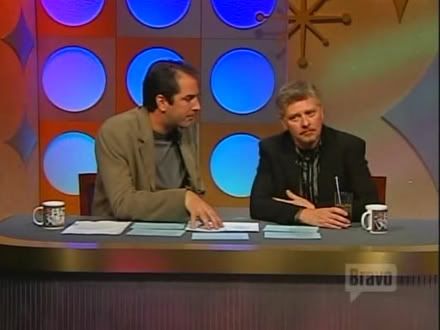 Classic Dave Expression!

And in Will and Grace Season 6 – 2004, Dave played Stuart, a love interest for Jack who was an interestingly constructed character, who in typical W&G fashion, was never seen again after making an impression. This happened to another actor I like, Jason Marsden, who played Kim the pocket gay – a love interest for Will in early Season 5 - 2002. He appeared in one episode – was set and built up wonderfully, and then, never seen again. Dave at least had a few episodes before he disappeared. Here he is in his first episode – "Ice Cream Balls".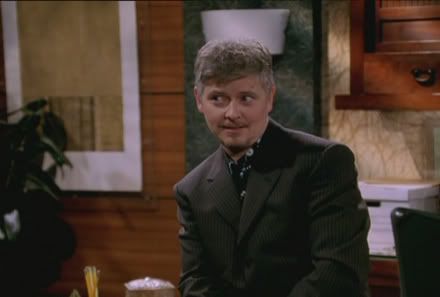 Classic Dave Expression.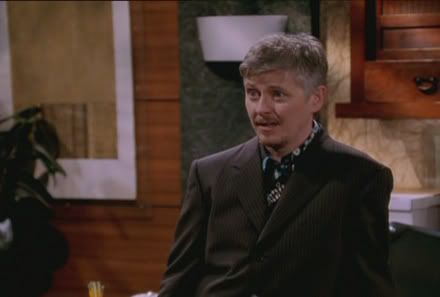 Another Classic Dave Expression.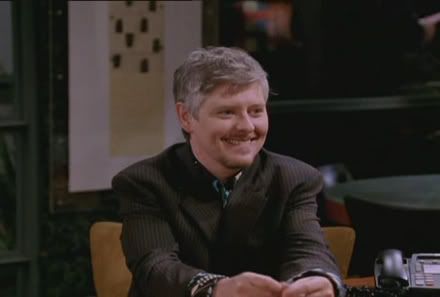 It's kind of hard to see, but he's biting his lip. This is yet another Classic Dave Expression, and it's really cute. In fact, Dave looks incredibly cute in this episode, even with the facial hair. The haircut is nice, he looks healthy, his tummy makes him look oh so huggable.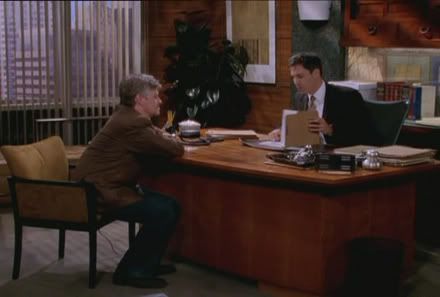 I like the way he sits, it's so expressive of how his character is feeling. I wonder if this was a director or actor choice? It's a good performance, actually, as far as the depth of the character goes. I know Dave is naturally witty, has great comedic timing, an amusing voice, good expression and an aptitude for physical comedy, but I delight in seeing him do things I wouldn't expect… and for some reason, I don't generally expect nicely nuanced performances from him. I'm basically saying he's a better actor than I usually give him credit for. Bad Loz, bad.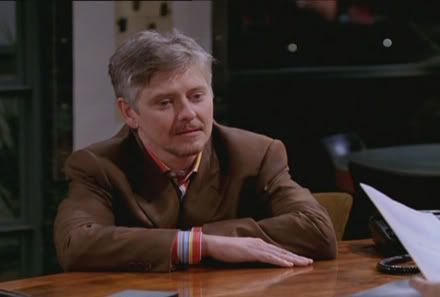 Aww, he looks so sad.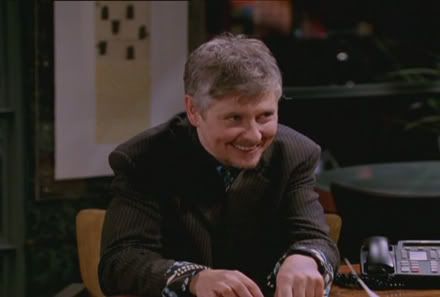 My Precious. I saw this episode just after watching Lord of the Rings, so I was all "HEY I KNOW WHAT HE'S TALKING ABOUT OMG YAY!" Here's the proof. Hahaha.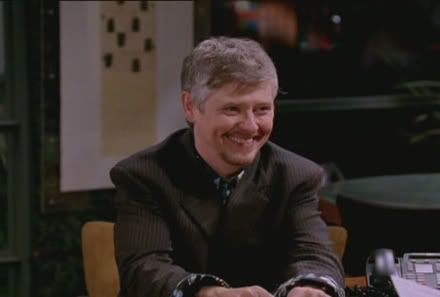 His smile is super cute.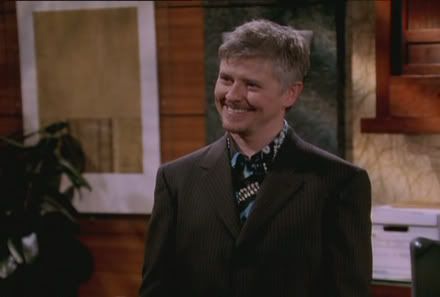 But I miss his trademark gap.


And there concludes today's thrilling installation of Living Loz (warning - this is probably not true.)