As previously mentioned, Nick and I participated in Adelaide Lemmings Day today.

Now, Adelaide Lemmings Day is also known as the Adelaide Skyshow, and is a free annual event where a concert is held and fireworks light up the South Australian sky. Hundreds of thousands of Adelaide residents flock to Bonython Park to watch, and many more watch from their home, the mount lofty summit, or another vantage point.

For the last few years, Nick and I have made it a tradition to go to Bonython. Usually we go by ourselves and meet up with our brother Jez and/or friends. Jez didn't come this year. Earlier today, Nick and I went shopping for vital supplies (ribena, pringles, chocolate, sandwiches...), smothered on some sunscreen and got ready to be there for 4pm. This year's concert was to be given by the Rogue Traders, a pop-dance outfit who we've really been getting into lately.

The safm website led us to believe they were going to be on quite early, but as it turns out, they weren't on till 8pm - so we were there a long time before the show. Usually when we participate in Adelaide Lemmings Day, we go later, and listen to the concert provided on our radios - nowhere near the stage set up. This year, we decided to be up close and personal. It started out well enough for us. We got quite close to the stage and were comfortable. It was relatively clear.

And then the other people came.

They trampled all over our blanket. They kicked Nick and I in the head on two separate occasions. We were not best pleased. It was tight, uncomfortable, loud. Originally, we had created a thoroughfare in front of us for people to get through. Then this guy came and encroached upon our space. He literally got his rug right over that there thoroughfare and lay down. So people started walking over our rug to get through the area. Then there was the other man who came and sat right next to me. Nick offered him jelly beans because I was too scared to. Bwahaha. That was amusing.

When the Rogue Traders came on, we really liked them. We were completely squashy at this point, but we liked them. Considering they are a pop-dance outfit, they were pretty nifty live. After we watched their 30 minute set, we wandered off in the dark to find Amy/
liani_banks and Simon/
torins as well as Simon's group of friends. It was fraught with mischief and mayhem, and more squashing, but it was successful in the end.

This is when the actual purpose of the whole event unfolded - beautiful, beautiful fireworks. Unfortunately these beautiful, beautiful fireworks were set to the most craptastic music fireworks have ever been set to. I do not know what the people at safm were on when they devised that playlist, but it must have been good. The music wasn't just craptastic, it was positively craptapular.

I enjoyed myself - as I always do. It can be a bit of a hassle, but it's worth it. It's free! Free! And so amusing, to see the crowds, the waves of Adelaideans, travelling there and back.

We took some pictures. There's 11 here for your viewing pleasure. They're 440 by 330 pixels in size.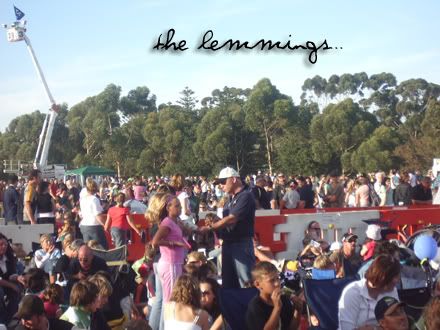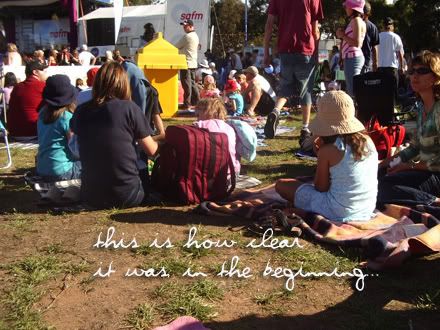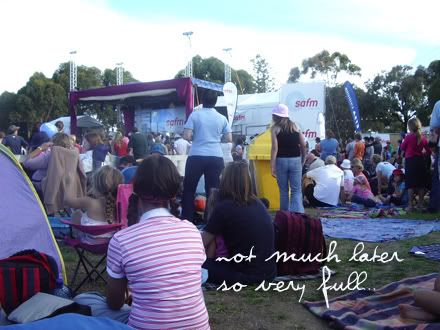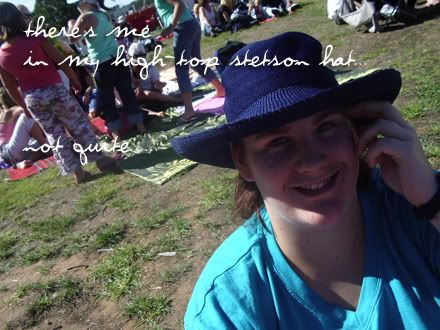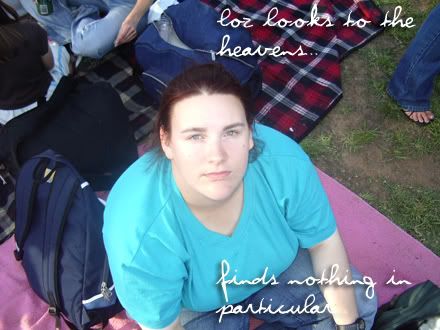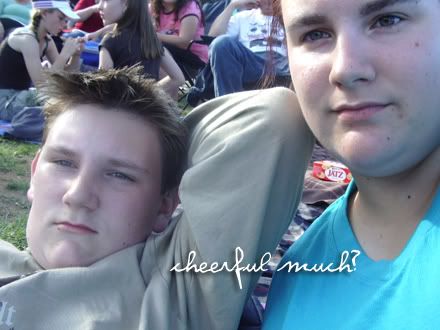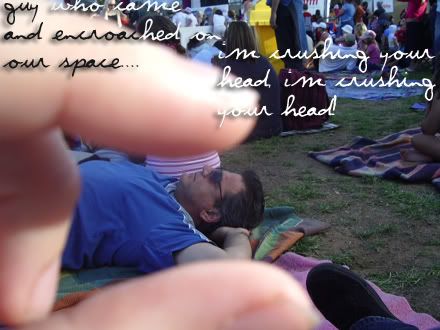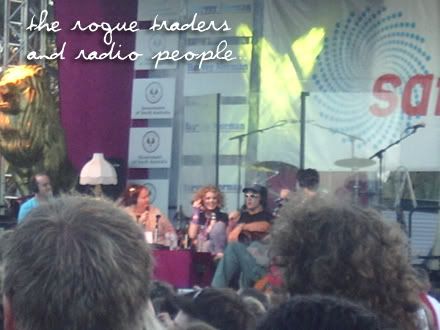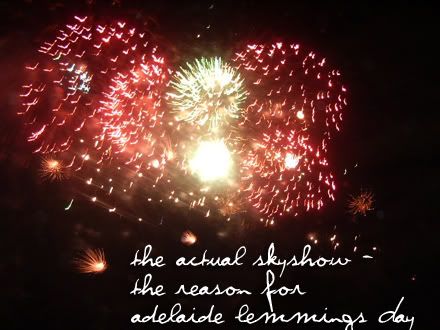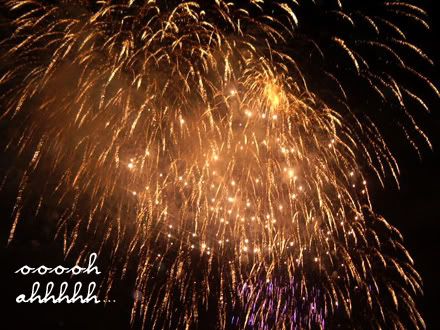 Well, that was fun.