Hard Core Logo (1996) is the fourth of my Canadian film experience movies.

It's a rock documentary following punk band Hard Core Logo on tour from places in Western Canada such as Vancouver, Saskatoon and Edmonton. Except it's not because it is scripted and fictional and stars Callum Keith Rennie (as well as Hugh Dillon, John Pyper-Ferguson and Bernie Coulson).

You wouldn't think that a rock pseudo-documentary could be a slow moving character driven film, would you? But of course, it has Callum and so it actually is one anyway.

It's also very much dark humour about this band of essentially washed up men touring together and pissing each other off. Callum plays Billy Tallent, lead guitarist, the only one of them with any real prospects which halfway through the film appear to have disappeared anyway. Hugh Dillon (who is the lead singer of real life band the Headstones) is Joe Dick, the lead singer of Hard Core Logo and then John Pyper-Ferguson is John Oxenburger, bass guitar and Bernie Coulson is Pipefitter, the drummer.

They drink, smoke, do other drugs, sort out their friendships, fight and swear a lot. The general gist is that Joe creates this fable about another punk rocker - Bucky Haight, to do a charity benefit and bring Billy back into the band. Because this charity thing does well, Joe is able to convince Billy to go on this one last chance tour. Billy is actually having some success with an American band "Jenifur" where he is standing in as lead guitarist. Joe is both envious and jealous. There's this great line; "There's two ways to look at it: Billy wants the models and limousines, while I'm happy with hookers and taxicabs."

It's a really clever film. I've studied documentary and mockumentary so I can appreciate how hard it is to actually get it right, and this one really does. If I hadn't known Callum was an actor, and I just switched on the tv one day and this was on, chances are I'd think it was real. The way the footage is shot, the sequencing, it's all very doco. The actual director of the film, Bruce McDonald, is the 'documentary filmmaker' within the film, which I think is a lovely touch. He's also a complete arsehole who brings about the horrific ending, but beggars can't be choosers. The performances are what really make the whole thing realistic. It's great acting because you don't know it is acting ("When you do something right, no-one will be sure you've done anything at all..."). Though Hugh Dillon scarily reminds me of Bruce Willis, looks wise at the very least. Callum is as brilliant as usual, only this time more so I think. There's something about seeing him in a situation where there's tenuous doubt in the 'truth' of what you're seeing. Apparently he's notorious for changing lines anyway, so you get a real sense that some reactions come from the self rather than an imposed character. But there's still a character there.

Callum's imitation of Bucky Haight, with English accent to boot, "Come on man, I want to show you how it feels. Touch it. Touch my stump," cracked me the hell up. Callum was born in England. That was just great because it wasn't all that good an accent, but incredibly amusing anyway. Callum moved to Canada when he was itty bitty, plus it could have just been him being in character. That was probably one of the most comedic moments of the film, which is touted as a comedy and really does not comply to many comedy traits. But then, it isn't really complying with any other mainstream genre either. I have to admit, I was surprised by how slow the film really was. This, of course, ties in with a trait of documentary making and therefore enhances that feeling, but I had expected a faster pace.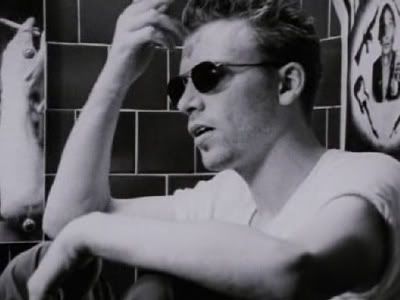 Billy Tallent. He looks like a rocker alright.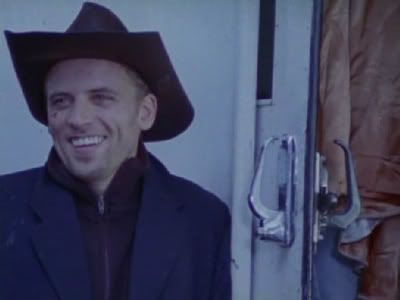 Even when he does wear odd hats. Love the eyeliner.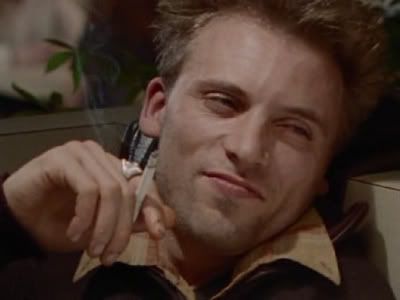 Wasted.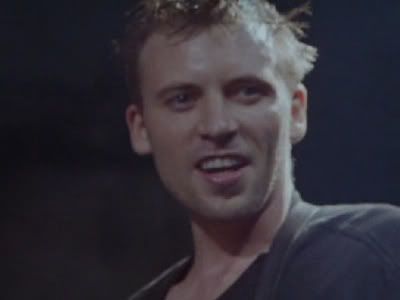 On stage.



Another hat.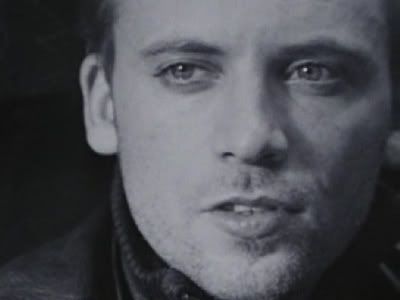 I do strongly believe he is so very pretty.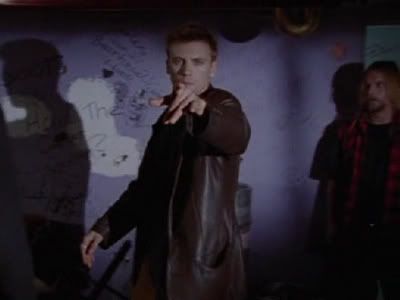 Yes, I am talking about you.