... but that was actually a statement.

Personal response yes, but really more of a review this time.


Ahah. Continuing on my journey with Canadian film (or Canadian film featuring Paul Gross and Callum Keith Rennie at least), next I have seen Men with Brooms (2002). It was co-written by Paul Gross and John Krizanc, and directed by Paul. This one finally dispels the myth that all Canadian film is slow moving atmospheric character driven fare... but then, it doesn't have Callum in it.

Technically this was the worst of the three films so far. There are many things wrong with this film. And yet, I liked and enjoyed it only slightly less than Wilby Wonderful. The acting is pretty darn good really. The camerawork isn't too shaky. And there is good use of music. Beau Starr is wonderfully cool. There are beavers!

It is goofy, and I am goofy. Do not underestimate the power of goofiness. Sure, there are about six scenes I would have completely cut, and another six I would have modified. Some plot points are totally irrelevant and some characters are way too flat. But it is fun and stupid and there are some moments where the writing is quite adorable. It makes you both sad and annoyed from a writing perspective that there can be some brilliant dialogue housed in some awful story. Really. How can you be such a good and a bad writer at the same time? Actually I know how from personal experience.

So this is your typical 'underdog sports team' film, centred around Curling, which of course is an amusing sport in itself and about ten hundred times more entertaining than Cricket, but nowhere near as entertaining as Hockey. I'm not even going to bother getting into the details of the plot because frankly it's ridiculous, and if you've seen any movie involving sport and underdogs, you probably already have guessed it anyway. But we have this rag-tag oddball team of Curling players. There's James Lennox (Peter Outerbridge), Neil Bucyk (James Allodi *again, man he rocks!*), Eddie Strombeck (Jed Rees) and Chris Cutter (Paul Gross). Oh and don't forget their coach, Gordon Cutter (Leslie Nielsen). There's also the obligatory love story between Chris and Amy Foley (Molly Parker), which is typically complicated.

Basically these oddballs play Curling and there's swearing and sex, and yay our team wins, it turns out the enemy wasn't so bad - they just say weird things like "on this planet we call home", The Tragically Hip appear as a Curling team, and there's lots of Paul Gross looking gorgeous. The out-takes made it look like working on the film was a whole lot of fun but the healthy critic in me acknowledges it's not a great film, it's not even a good film, if I were so inclined I'd say it's a bad film (inherently with the potential to be a good film). But hey - there's lots of Paul Gross looking gorgeous.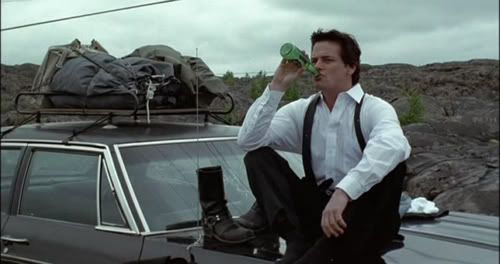 This is how we are first introduced to his character.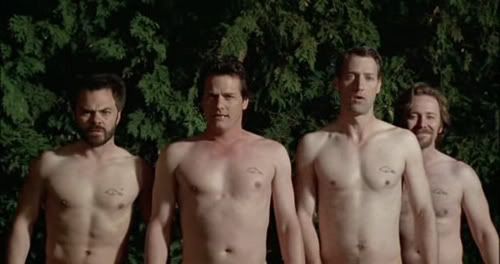 This scene is completely irrelevant. I would have cut it. PG fans worldwide are lucky I didn't work on this film.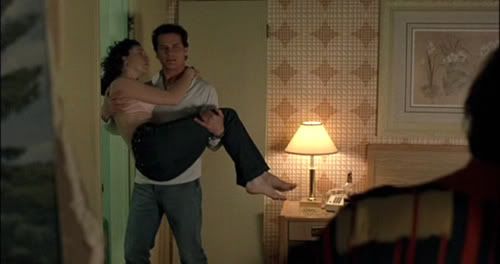 Have to admit, he can sweep me off my feet any day of the week.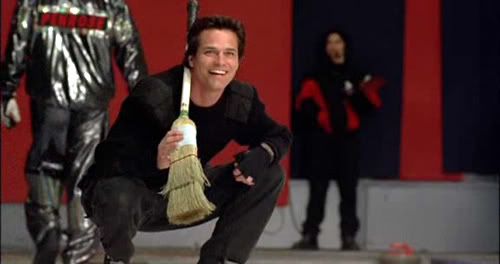 Sweeeeeep.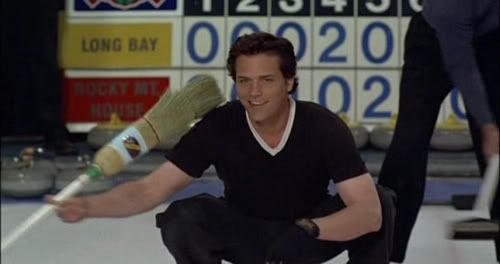 Sweeeeeeeep.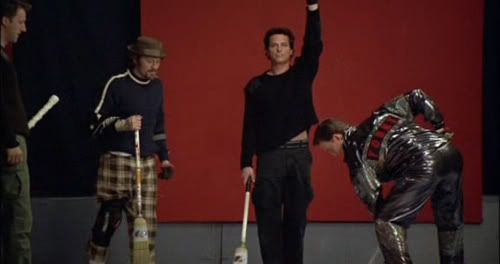 On your marks. Get set. Go! (he's not really saying that...)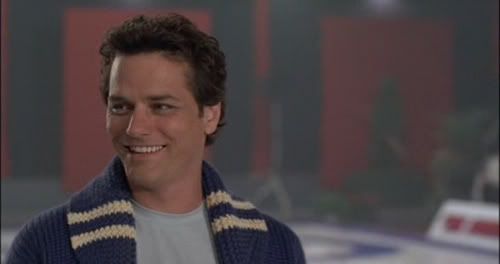 Love it when he grins.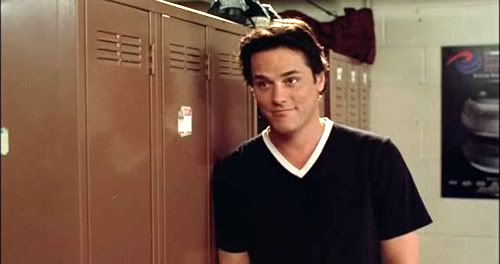 Love it when he has a goofy smirk.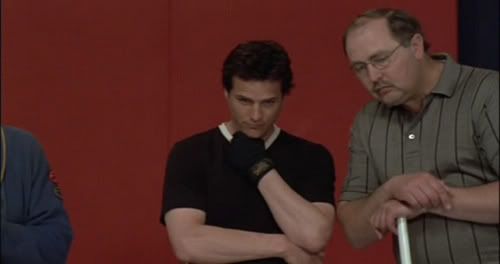 I'm too sexy for this broom, too sexy for this broom, and al-so this rooooom. The guy to the side really amuses me for some reason.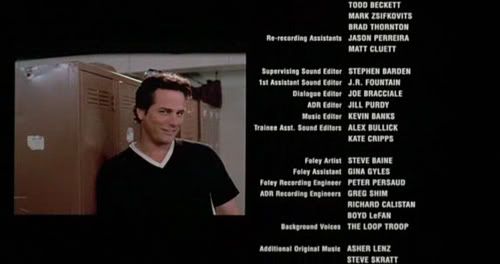 He is so mischievous.


And that concludes another thrilling example of me being a fangirl.