Happy Halloween everyone :)
Just for you I have this extra scary pic. At the back there is Treasurer Peter Costello and at the front Prime Minister John Howard. An old picture, but it gave me both a laugh and a terrified shiver when I found it in my files.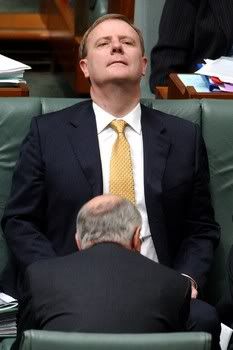 Hope you all have fun. I'm planning on buying lots of sweets. No kids come around on Halloween over here so they're all for me.